Communities
When we build a development, we work in that community for many years making a significant impact on the area and its people. Building good relationships with the local community is essential, not least because most of our customers are local people too.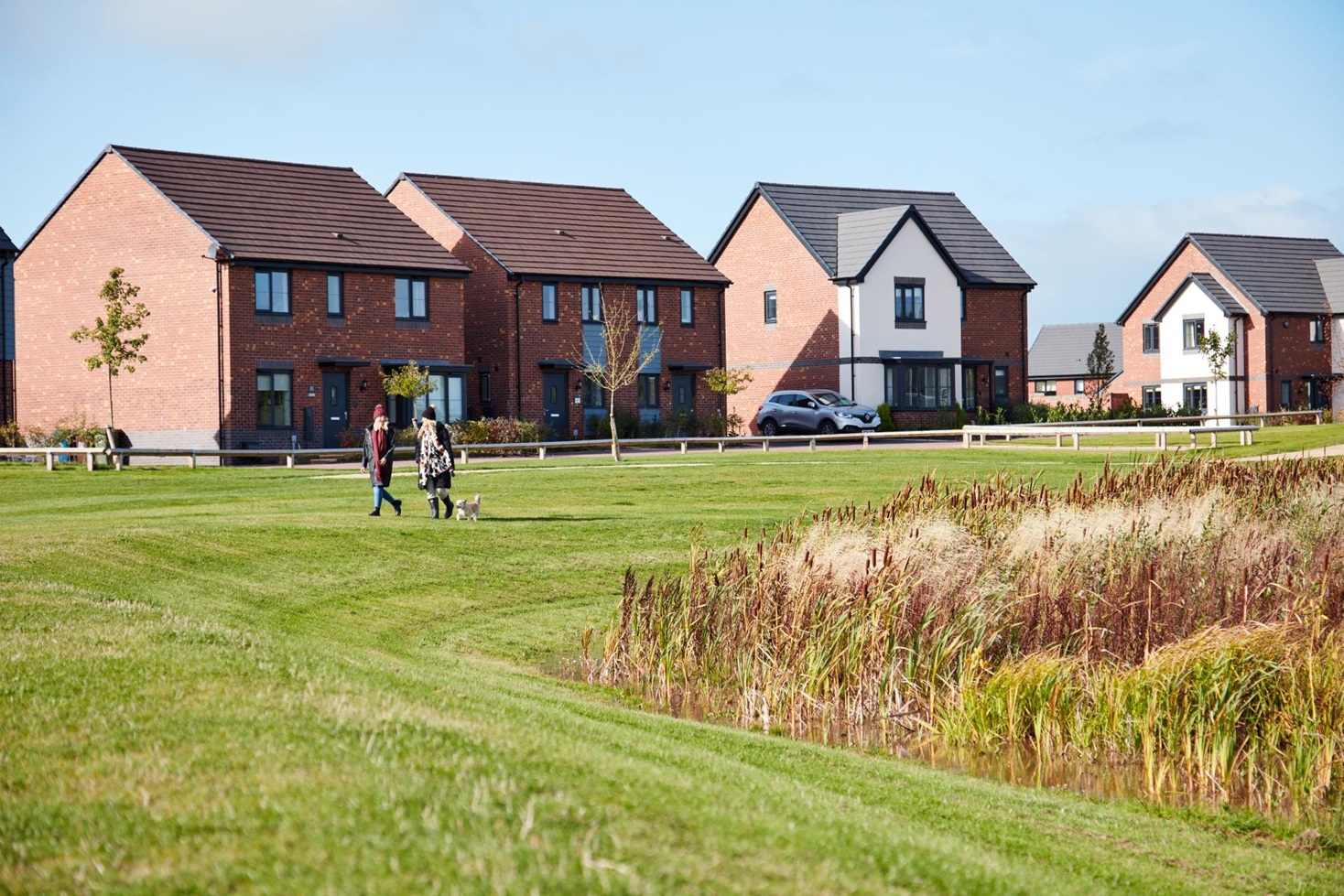 Read more about how we work with our communities
Community engagement techniques
We aim to provide clear and consistent information to communities and to respond to any concerns that arise. Every one of our sites has a tailored planning and community engagement strategy and a clear point of contact.
We use a range of methods to inform local people about our plans, including our website, meetings, exhibitions, workshops and information boards. We aim to reach a wide range of stakeholders, including neighbouring residents and property owners, potential customers, local authorities, businesses, schools and other groups. Many consultations take place online and we use social media, online exhibitions and virtual forums to ensure a broad section of the community can participate.
Our Political and Community Engagement Toolkit helps our teams to consistently engage a wide range of stakeholders in the planning process and to use research to understand local needs and priorities.
Our Community Communication Plan provides a step-by-step framework for our regional businesses to communicate with the community and prospective buyers throughout the lifecycle of a development.
Engagement Academy
Community engagement plays an important role in developing effective schemes and supports good relationships with the communities we work in. We want to make sure all our people involved in community engagement have the skills, knowledge and confidence to run best practice engagement processes.
We rolled out our new Engagement Academy in 2023 for our land and planning and technical teams. This included an online module for all colleagues followed by one-day in-person training for those colleagues involved in setting up or attending public engagement events – around 125 people. The in-person training included role plays to help colleagues practice engagement techniques.
The training covers the planning process, the roles and responsibilities of local planning authorities and their members, legal requirements, the purpose of engagement, how to deal with difficult issues and questions and a range of other topics. It updated our teams on changes to our policies including our environmental targets, new regulations and other developments relevant to planning and communities.
Compliance with planning requirements
We aim to work constructively with planning authorities to agree the details of our planning obligations for each development, including affordable housing, local infrastructure, and facilities.
We use the results of our community engagement to help us develop planning proposals that are financially viable and meet local needs. Each planning application includes a Design and Access Statement which explains how the plans have been developed and how community engagement and sustainability factors have been integrated. Applications also integrate a development plan, enabling planning authorities to monitor progress.
Once planning permission is granted, our technical teams monitor compliance with planning agreements and obligations. We also track build rates to make sure that each scheme is being managed efficiently and new homes are delivered on time. This is overseen by the Managing Director in each regional business.
As at 31 December 2022, we were building on or due to start in the first quarter of 2023 on 98% of sites with implementable planning.
We use cookies to improve your experience and enable certain functionality. You may delete or block cookies from this site, but parts may not work. By clicking any link on this page you are giving your consent for cookies to be placed on your device. Read More Accept
Home
Corporate
Sustainability
Communities
Ways to buy
Why choose us
Touchpoint
Contact us
Support
Corporate
Find your home
Jobs
News
Inspiration & guides
Buyer guides
Energy efficient homes
Land and planning
Our homes
Our reviews
Accessibility
Modern Slavery Act
Privacy policy
Sitemap
Terms of use