Charity partnerships
We can make a difference in our local communities by supporting charities and voluntary organisations working on issues that matter to our customers, colleagues and stakeholders.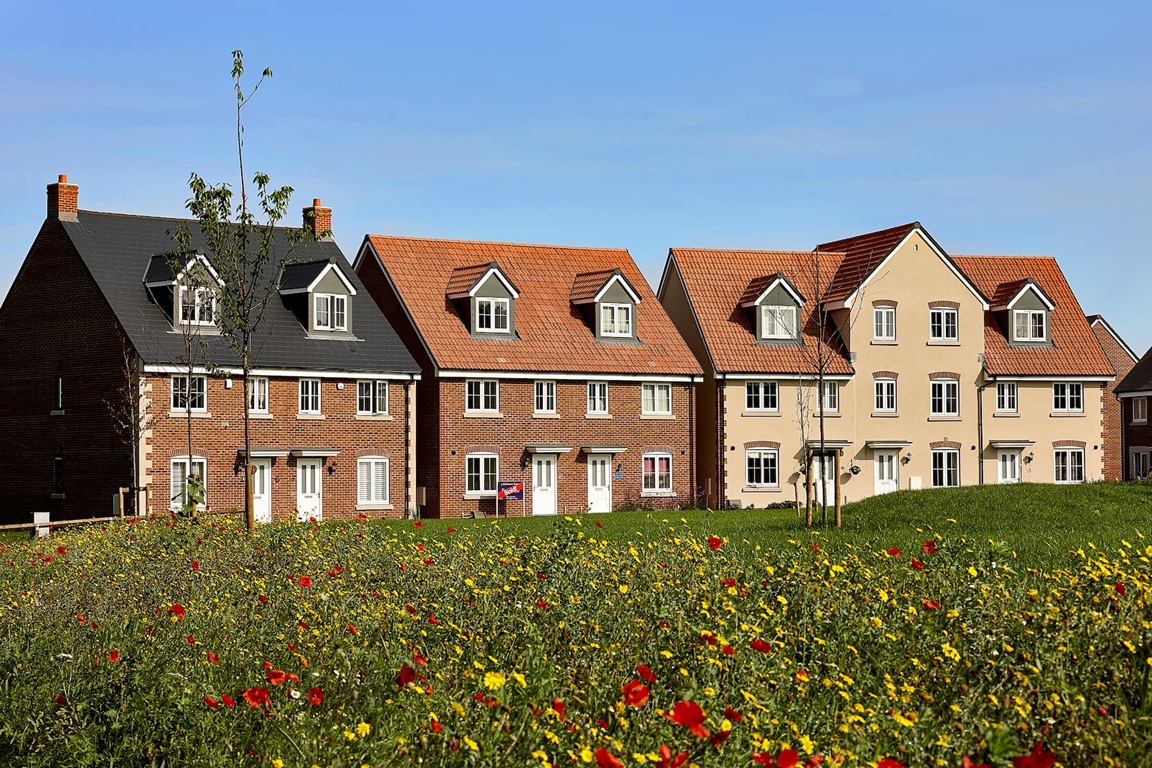 Our three priorities
We focus on three priorities that are connected to our business:
Aspiration and education:

Projects that promote aspiration and education in disadvantaged areas
Tackling homelessness:

Intervening in and improving homelessness situations for seriously economically disadvantaged groups in the UK
Local projects:

Initiatives that have a direct link with our regional businesses and developments
What we gave in 2022
We donated and fundraised over £1.2 million for registered charities and local community causes in 2022 (2021: £1.1 million). This does not include investments made as a result of our planning obligations, or the value of employee time spent volunteering.
Key partnerships
We work with national partner charities: Youth Adventure Trust, which helps young people fulfil their potential; End Youth Homelessness (we are a founding partner to this Centrepoint-led movement of local charities); Crisis, a homelessness charity; St Mungo's, a homelessness charity; and CRASH, a construction and property industry charity for the homeless. Each regional business also has a charity budget to support organisations close to our sites.
Case studies
Supporting progression coaching with Crisis
Crisis Skylight Oxfordis there to support people experiencing homelessness or living in insecure temporary accommodation. Users of the centre can access a range of free health and wellbeing classes, social activities, education and support with housing, employment and vocational training to help them on their journey out of homelessness. We donated over £40,000 to Crisis in 2022 to help fund a progression coach who will work with members to overcome any barriers they face in achieving their goals and ending their homelessness.
Tackling homelessness and expanding access to skilled jobs with St Mungo's
Our partnership with St Mungo's, the homelessness charity, is helping people recovering from homelessness to gain new skills and find employment in the construction industry.
In 2022, we supported St Mungo's to open their third Construction Skills programme in their new Recovery College in Leicester. Here clients will work in a dedicated space towards an accredited City and Guilds Construction Skills qualification with training in areas such as painting and decorating, plumbing, lock fitting, tilling, dry lining and bricklaying. Participants will also benefit from work placements, apprenticeships and jobs through St Mungo's partnerships with local employers. Altogether we are donating £315,000 over three years which will benefit around 40 clients per year.
Alongside this, we also provided construction materials to help St Mungo's launch a new Construction Skills programme in Hackney, and continued to help fund Construction Skills Tutors at their Skills Training Centres.
End Youth Homelessness
We are a founding patron to End Youth Homelessness (EYH), a UK-wide movement of local charities that have joined forces to tackle youth homelessness together.
In 2022, we donated £125,000 to support the charity transforming the lives of almost 2,000 young people. Around half went to EYH's Employability Fund that helps homeless young people become job-ready and secure long-term employment. Our funding will provide at least 2,000 hours of employability support, enough to help at least 38 young people into education, employment or training. Our donation also helped the charity run it's first in person Sleep Out event and supported its Big Give Christmas campaign.
With the help of our funding EYH was able to support more young people than ever before, transforming the lives of almost 2,000 young people.
Roles and responsibilities
Our Charity Committee oversees our charity partnerships. Its members include senior leaders such as our Group HR Director (Chair), a regional Land Director (vice Chair) and a variety of other employees including managers, personal assistants and graduate trainees. Any vacancies are advertised internally and we encourage a wide range of colleagues to apply. The committee works with our charity partners to select projects where we can make the most difference and monitors the impact of our giving.
Engaging our colleagues
We hold regular Group and local fundraising challenges to get our colleagues involved in supporting our charity partners and our Volunteering Policy enables all employees to take two full days, or four half days, paid time off to volunteer. We promote fundraising and volunteering opportunities via our intranet, email and Yammer social media network.
Examples from 2022 include:
Our annual Taylor Wimpey Challenge which saw over 250 colleagues take part and fundraise £168,000 for the Youth Adventure Trust and other charities.

Teams enjoyed the stunning scenery of the Lake District choosing between an Ultra 60km bike tour of the lakes, a 20km hike or a 40km hike, with all teams completing a lake course on a self built raft.
Ten colleagues participated in End Youth Homelessness Sleep Out, raising funds for the charity and gaining an insight into the experiences of homeless young people
Fundraising and volunteering for Crisis including working in Crisis shops, day centres and warehouses and completing sponsored runs and walks
Volunteers from across Taylor Wimpey took part in the St Mungo's annual Halloween Abseil in London's Olympic Park to mark World Homelessness Day raising almost £6,000
Graduate challenge
Our graduate programme includes an annual charity project which challenges our graduates to apply their insights and skills to benefit one of our charity partners. In 2022, our graduates participated in the Prince's Trust 'Million Makers' challenge to raise money to support vulnerable young people. They created a set of School Engagement packs aligned to the national curriculum (and the Scottish and Welsh equivalents) to engage young people on housebuilding careers and sustainability in the housebuilding process. Our regional businesses are buying the packs for use with local schools with proceeds going to the Prince's Trust, raising £75,000 for the Prince's Trust.
We use cookies to improve your experience and enable certain functionality. You may delete or block cookies from this site, but parts may not work. By clicking any link on this page you are giving your consent for cookies to be placed on your device. Read More Accept
Home
Corporate
Sustainability
Communities
Charity
Ways to buy
Why choose us
Touchpoint
Contact us
Support
Corporate
Find your home
Jobs
News
Inspiration & guides
Buyer guides
Energy efficient homes
Land and planning
Our homes
Our reviews
Accessibility
Modern Slavery Act
Privacy policy
Sitemap
Terms of use