Nature 
We want to create space for nature on our sites and contribute to improving biodiversity to benefit both our customers and the environment.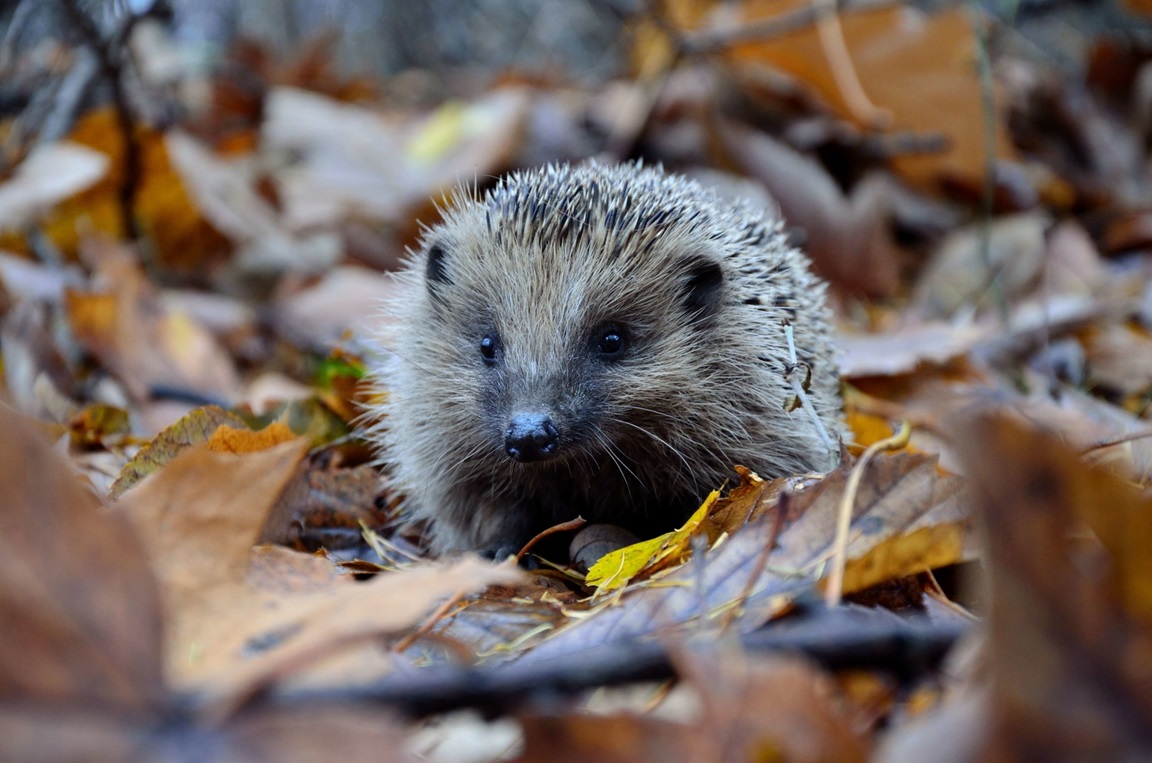 Our approach starts with site design and layout, and encompasses use of green infrastructure, habitat improvements, wildlife enhancements and wildlife friendly planting.
We take an evidence-based approach and we are partnering with nature organisations to ensure our actions reflect best practice. Our current partners are Hedgehog Street, a campaign by the British Hedgehog Preservation Society and People's Trust for Endangered Species, and Buglife – The Invertebrate Conservation Trust.
We aim to publish our Biodiversity Policy in 2023 and to further explore how our work on biodiversity can support our efforts to reduce carbon emissions and vice versa.
Biodiversity net gain: Some of our sites are already integrating a biodiversity net gain approach and this will be rolled out to all new sites in England and Wales from late 2023. We have published guidance and run training sessions for our regional businesses and land teams to support them to manage the risks, costs and opportunities associated with net gain. As part of our broader sustainability communications and training plan, we will cascade more detailed information to our businesses and provide them with additional training and support across 2023. An internal working group with representatives from strategic land, planning, sustainability and technical functions is helping to guide our approach and we are collaborating with others in the sector through the Future Homes Hub.
Wildlife enhancements: Wildlife enhancements can play an important role in supporting native species. We aim to integrate enhancements on all suitable new sites and have started with hedgehog highways, bee bricks and bug hotels. To date we have:
Launched technical guidance for our regional businesses on hedgehog highways and bug hotels developed with input from Hedgehog Street and Buglife

Installed hedgehog highways on 151 sites in 2022

2,514 bee bricks and bug hotels and 1,091 bird boxes and bat boxes installed on our sites in 2022

Worked with our brick supplier Ibstock on development of their first range of bee bricks and trialled them at one of our sites

Developed our guidance on installing bat and bird boxes and bee hives for launch in 2023

Supported Buglife's B-Lines project to create 'insect pathways' of pollinator-friendly habitat through the UK's countryside and towns.

We've mapped our sites to see which ones fall on a B-Line

and are testing a more pollinator friendly approach to planting at several sites. We have introduced wildlife friendly gardening features in several of our show homes to engage customers.
Reducing ecological impacts: We conduct an ecological impact assessment for all sites, that identifies protected species or habitats. We use ecologists' reports to identify mitigation measures needed and these recommendations are embedded into the Site Specific Environmental Action Plan, part of our Environmental Management System. Our LEADR system also assesses biodiversity risks, such as proximity to sites of particular importance for biodiversity or protected areas.
Our Home for Nature Toolkit includes practical ideas, costs and guidance to help our teams implement appropriate biodiversity enhancement measures including nature friendly planting. Our Guide to Green Infrastructure incorporates recommendations from the Wildlife Trust and helps our teams to use green infrastructure (such as sustainable drainage and green spaces) to benefit biodiversity, create a strong sense of place, support water management and reduce flood risk.
Engaging customers and communities on nature: We are encouraging customers to adopt nature friendly gardening practices. This can help to significantly expand space for nature on completed developments.
We use cookies to improve your experience and enable certain functionality. You may delete or block cookies from this site, but parts may not work. By clicking any link on this page you are giving your consent for cookies to be placed on your device. Read More Accept
Home
Corporate
Sustainability
Environment
Nature
Ways to buy
Why choose us
Touchpoint
Contact us
Support
Corporate
Find your home
Jobs
News
Inspiration & guides
Buyer guides
Energy efficient homes
Land and planning
Our homes
Our reviews
Accessibility
Modern Slavery Act
Privacy policy
Sitemap
Terms of use