Resource and waste efficiency
We are working to use resources more efficiently and to cut down on waste in our operations. This is important from an environmental and cost perspective and supports our work on climate change.
Towards zero waste
During 2022, we have developed our Towards Zero Waste strategy and action plan. This sets out a three year programme of action and capacity building across all stages of development from land acquisition to construction, occupancy and end of life. It focuses on three key objectives:
Achieve and build on the resource targets in our Environment Strategy

Quantify value chain resources and wastes to improve our data and enable us to adopt more circular approaches. This covers soils, demolition, packaging, materials and construction waste.

Other actions including setting targets, incentivising resource efficient behaviours, supplier engagement and action plans for key waste streams.
The strategy covers several waste streams including soils, demolition waste, embodied waste in materials, packaging waste and construction waste and has a focus on helping customers to recycle more through fitting additional recycling bins in the homes we build.
We worked with external experts to develop the strategy including holding a workshop with representatives from our functions (sustainability, production, commercial, logistics, procurement and engineering) as well as external organisations including waste contractors, groundworkers, consultants, a drone specialist, a circular economy specialist, a packaging specialist and a pallet specialist.
Our strategy will build on our current approach to engaging our teams on waste reduction which includes: our Waste and Resources Working Group with representatives from key functions, our Waste Dos and Don'ts guide and induction process for site teams; a waste league table for our regional businesses; and 15% of the potential bonus for Site Managers is linked to performance on waste reduction. Waste is one of the KPIs included in our performance dashboard for business unit management teams.
Performance in 2022
We generated 85,072 tonnes of waste in 2022 (2021: 89,204). Waste intensity increased to 6.57 tonnes of waste per 100 sqm of build (2021: 6.52). The increase in waste intensity reflects the decrease in legal completions in 2022 compared to 2021, while absolute waste remained broadly consistent with 2021 levels.
We have reduced construction waste intensity by 12% against our 2019 baseline, on track to meet our target of 15% reduction by 2025.
98% of our construction waste is recycled and our goal is to maintain or increase this year on year.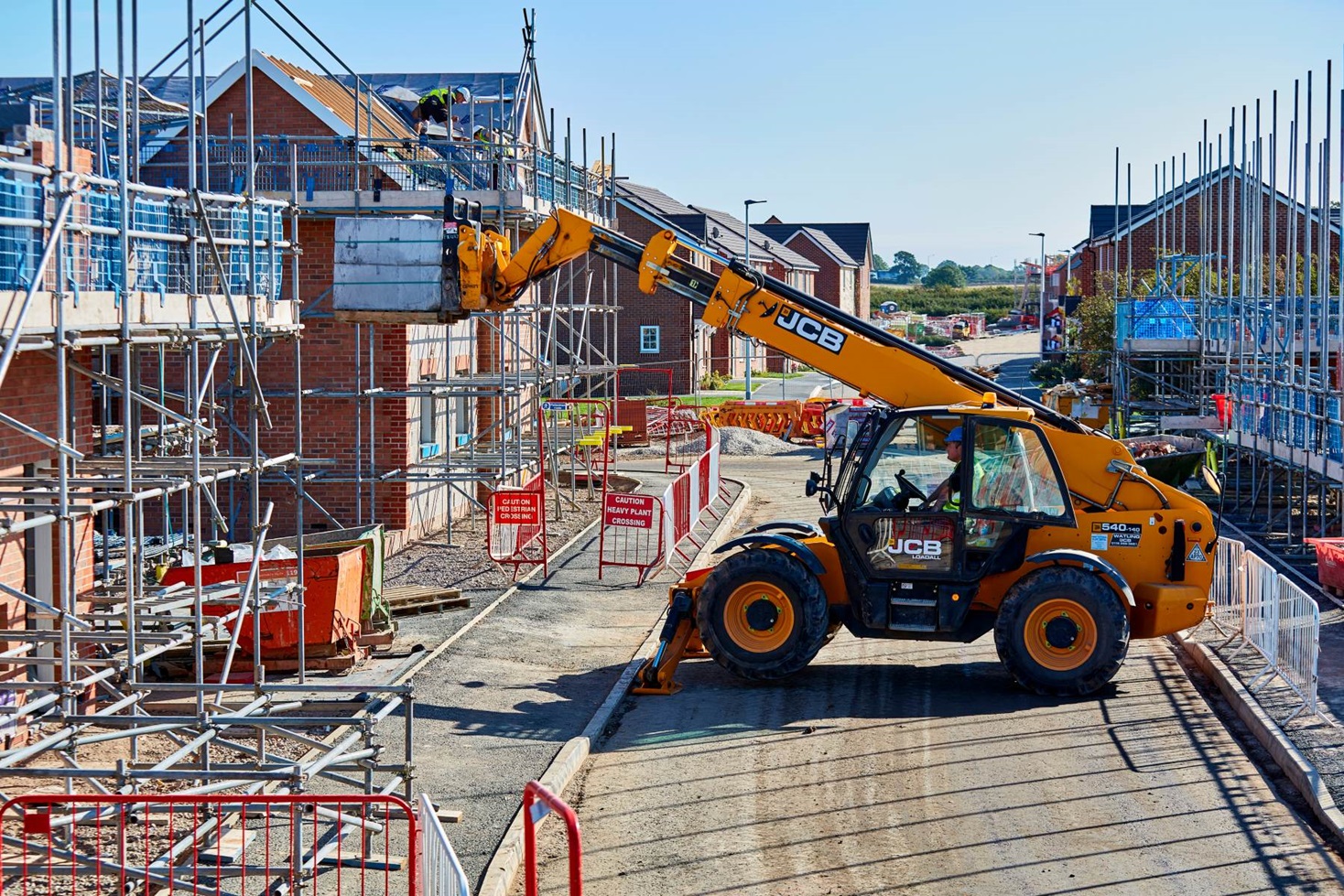 Plot waste trial
We conducted a study of waste produced on a single build plot to identify opportunities for reduction. This showed that waste from a plot is around 43% packaging, 31% plasterboard, and 26% wood (excluding pallets that are reused or recycled through our pallet collection service). Construction of the plot also generated around three tonnes of inert waste (such as brick offcuts) which was reused on site.
The trial included training and engagement for colleagues and key trade subcontractors. We also made the process for segregating and recycling more straightforward by placing the skips right outside the plot and we increased monitoring of the skips.
We achieved a very significant reduction in the volume of waste generated on the plot compared to our average figures. We are reviewing the findings to understand which elements of this approach we can apply more widely on our sites. We are planning a further plot trial in 2023.
Waste reduction, reuse and recycling
We are working on our sites and with suppliers and others on projects to reduce waste and increase recycling. These include:
Process changes:

By improving our processes we can often reduce waste at source. For example, we have reduced off-cuts by specifying timber and plaster board sizes to suit our configurations, while increased use of modular components constructed off site is also reducing waste. We worked with a supplier to develop a reusable alternative to temporary decking and and sacrificial joists (used to prevent accidents by covering stairwell voids during construction). This has now been rolled out to 118 sites and when fully implemented is expected to save over 3,000 tonnes of timber and avoid up to 1,000 tonnes of CO2 over five years. We are also integrating a digital quality system which we expect to have a positive impact on waste by enabling us to identify trends at site level.

Paint can recycling:

During 2022, over 54,900 paint pots were returned for recycling from our sites, reducing waste to landfill (2021: 45,000).

Pallets:

We use a pallet repatriation service through which over 95,600 pallets were picked up from our sites in 2022 (2021: 65,352). This represents around 1,721

tonnes of wood (2021: 1,176). 52% of these pallets are suitable and sent for, reuse (2021: 53%).

Community wood recycling:

We partner with Community Wood Recycling, a network of social enterprises. In 2022, this resulted in 2,074 tonnes of wood from our sites being reused (29%), recycled into woodchip (59%) or processed into firewood (12%). As well as avoiding waste, this saved 1,033 tonnes of CO2 and supported paid jobs for around 22 people and training for 37 people.

Plastic packaging:

We are working with Taylor Wimpey Logistics to explore how we can reduce plastic packaging on the build packs delivered to our sites. We are also participating in an ongoing project with the Supply Chain Sustainability School to better understand packaging waste streams and work with suppliers to achieve reductions.

Reusing demolition and excavation waste:

We often reuse appropriate excavation waste and crushed bricks and blocks on our sites. For example, at our Stourport site in the West Midlands we have used crushed concrete for road bases and pipe bedding on site.
Recycled materials
We use materials with recycled and renewable content. We are engaging our supply chain to identify further opportunities in this area. This is important from a resource efficiency perspective and to reduce the carbon footprint of the homes we build.
Our glass mineral wool insulation, supplied by Knauf Insulation, is made from recycled glass through Knauf's partnership with waste management company Veolia. The equivalent of around 8.2 million wine bottles were used to create the insulation for our homes in 2022.
We use cookies to improve your experience and enable certain functionality. You may delete or block cookies from this site, but parts may not work. By clicking any link on this page you are giving your consent for cookies to be placed on your device. Read More Accept
Home
Corporate
Sustainability
Environment
Resources and waste
Ways to buy
Why choose us
Touchpoint
Contact us
Support
Corporate
Find your home
Jobs
News
Inspiration & guides
Buyer guides
Energy efficient homes
Land and planning
Our homes
Our reviews
Accessibility
Modern Slavery Act
Privacy policy
Sitemap
Terms of use