Responsible sourcing
We work closely with suppliers and subcontractors to deliver high-quality homes for our customers. We set clear standards for suppliers on issues such as safety, quality and environmental performance and work with them to improve performance and tackle joint challenges.
Supply Chain standards
Our Supply Chain Policy sets standards for suppliers on safety, quality, ethics, human rights and the environment. Our Supplier Code of Conduct requires suppliers to respect workers' human rights and prohibits all forms of modern slavery. It is embedded into our Framework Agreements (contracts) with Group suppliers (those managed by our Group procurement team).
We have integrated sustainability disclosure requirements into our digital tender system for Group suppliers covering employment standards, modern slavery, real living wage, environmental management, climate change, waste, packaging, nature, and water. These are being rolled out to new suppliers and when suppliers re-tender. We are using the data to help us identify gaps and work with suppliers to improve performance.
We have quarterly review meetings with national partner suppliers who provide strategically important products. These reviews cover sustainability issues such as waste and packaging reduction, climate and water efficiency (depending on supplier category).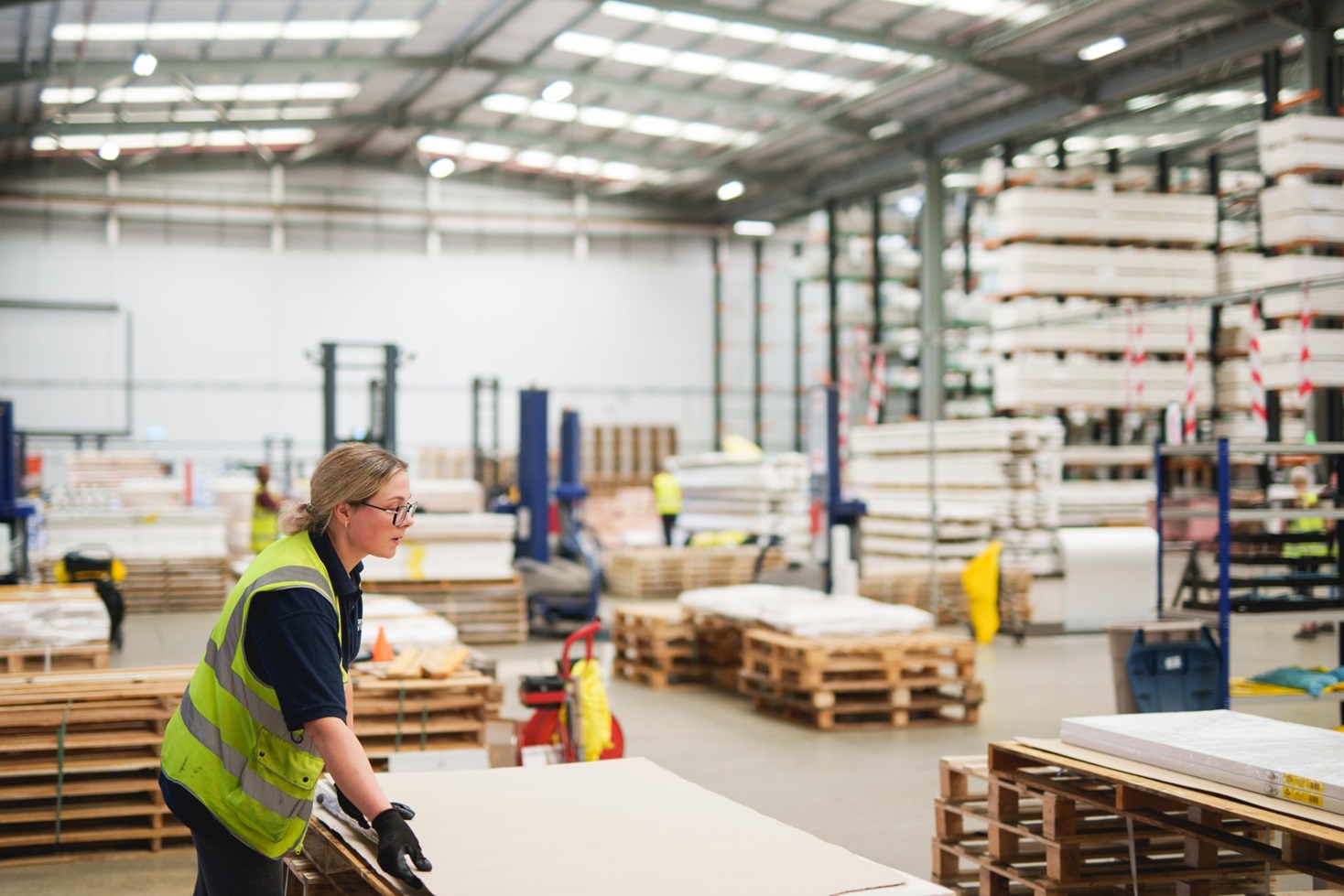 Partnering on sustainability
We use the Supply Chain Sustainability School (SCSS), an industry collaboration, to help engage our suppliers on sustainability. Suppliers can use SCSS to complete a sustainability self- assessment, create an action plan and access free training.
87% of our priority suppliers were registered with SCSS in 2022. They used the online resources over 6,380 times on topics such as waste, modern slavery, sustainable materials, biodiversity, and climate. They attended over 427 hours of CPD virtual training. 40 re-assessed themselves and achieved an average 23% improvement in score.
We're also working through the SCSS on collaborative projects on improving carbon data in the supply chain, waste management, plastic packaging and human rights. One project is focused on human rights risks in the solar panel supply chain and aims to produce publicly available guidance on best practice procurement for solar panels.
Engaging suppliers on net zero
Embodied carbon in the goods and services we buy and materials we use to build our homes accounts for around half of our carbon footprint. Our suppliers and subcontractors will have a key role to play in our transition to net zero. In 2022, we undertook analysis with the Carbon Trust to understand the carbon footprint of key materials and groundworks suppliers to prioritise carbon reduction opportunities.
We are developing, with support from external partners, a Supply Chain ESG Strategy that will help us work towards our net zero targets and other environmental and social commitments. We are engaging with priority suppliers, such as groundworkers and providers of key materials to work towards our targets. More detail is included in our Net Zero Transition Plan.
We increasingly request suppliers to provide Environmental Product Declarations which helps us to compare the environmental impacts of products.
We have been recognised by the CDP as a Supplier Engagement Leader and received a Supplier Engagement score of A for our approach to engaging suppliers on climate change (2021: A).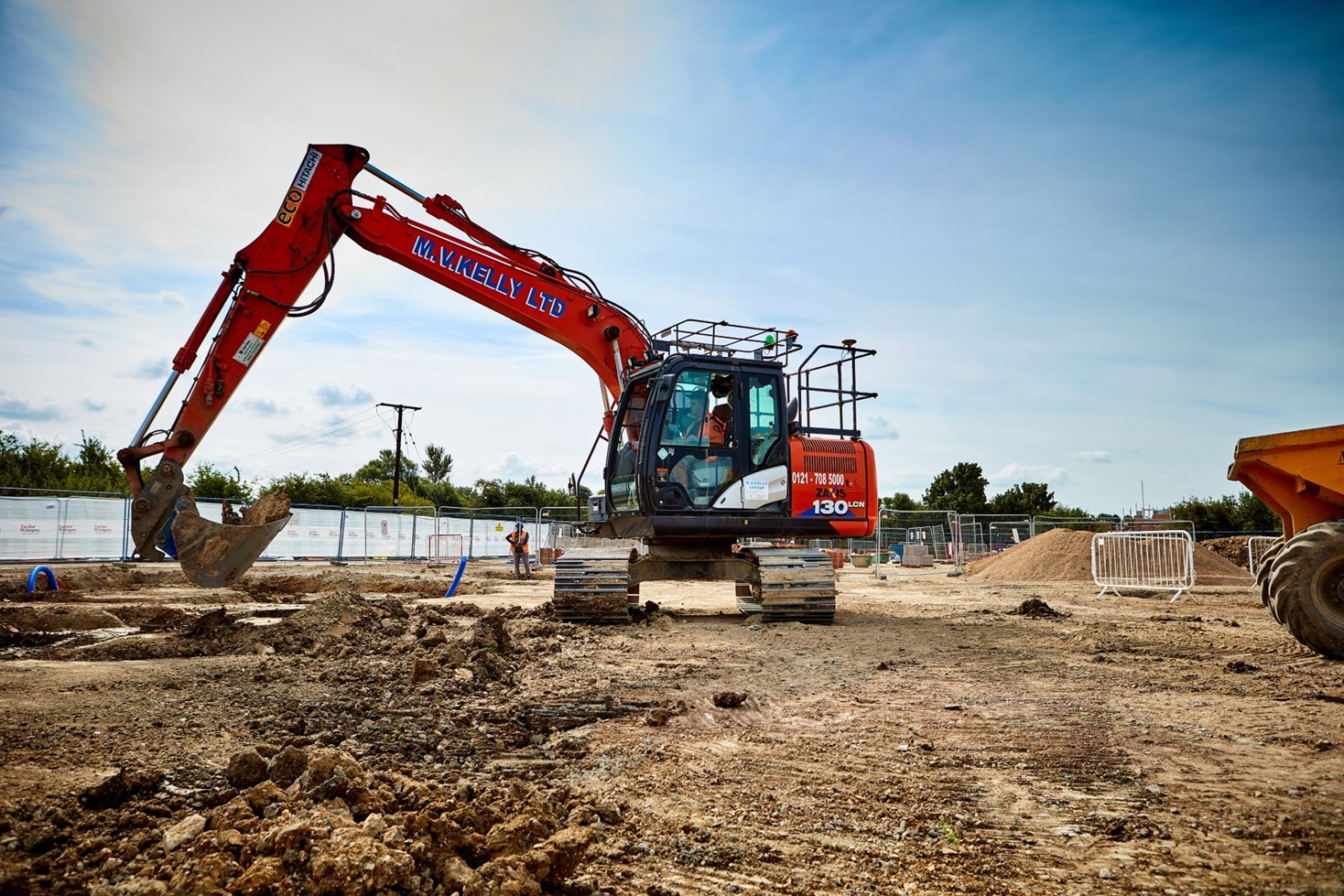 Engaging our groundworkers
Groundworks – the work done to prepare the sub-surfaces of a site for the start of construction work – is typically the first stage of a construction project. It may include ground investigation, site clearance, sub-structure and ground stabilisation, contaminated land remediation and the creation of development platforms – all of which can be energy intensive.
Many of the carbon-intensive materials used on our sites, such as concrete, asphalt, and diesel, are purchased and used by groundwork contractors. We estimate that more than 50% of emissions from our purchased goods and services footprint is due to groundwork activity.
We are reviewing how we manage earthworks on our sites, with the aim to identify opportunities to improve efficiency and reduce the amount of soil that needs to be excavated, moved or disposed of by looking at factors such as build sequence and design efficiency.
We are also engaging with groundworks contractors to understand their approach to sustainability and carbon reduction with a view to working with them to trial lower carbon products and fuels.
We have trained our technical and engineering teams on best practice in groundworks engineering design and are reviewing on-site supervision and planning for the groundworking process.
Human rights and modern slavery
We respect the human rights of our employees, workers in our supply chain, customers, local communities and others affected by our business activities. We are guided by international standards such as the United Nations' Universal Declaration of Human Rights and the European Convention on Human Rights.
We respect the labour rights of our employees and those working on our behalf, including the rights to freedom of assembly and association, and non-discrimination. We address these rights through our human resources policies and our work on issues such as health, safety and diversity.
We do not tolerate any form of slavery, forced labour, child labour or human trafficking in our business or supply chain. We have established our Modern Slavery Act multidisciplinary working party, to oversee our approach to due diligence and our work with suppliers to reduce modern slavery risks.
Read more in our modern slavery statement
Living Wage
We are an accredited Living Wage Employer which covers people working for us via a subcontractor or supplier service company.
Responsible timber sourcing
We want to use sustainably sourced timber in our homes and on our sites and to avoid contributing to deforestation.
Our Supply Chain Policy commits us to procure timber from responsibly managed forests certified by recognised schemes such as the Forest Stewardship Council (FSC) and Programme for the Endorsement of Forest Certification (PEFC).
We survey timber suppliers to understand where the timber used in Taylor Wimpey homes originates, and to identify higher risk areas of the supply chain. We require any companies sourcing from higher risk countries to carry out due diligence to ensure timber meets our standards.
In 2022, around 95% of timber supplied by Group suppliers was FSC or PEFC certified. Of the remaining 5%, in the majority of cases the products contain a mixture of wood from both the PEFC and FSC certification schemes. This means they do not meet the thresholds needed to achieve certification to either scheme.
We participate in CDP Forests, the investor-led disclosure initiative and in 2022 we scored B- (2021: B-).
Small and local suppliers
We work with many small and medium sized (SME) businesses who provide labour, trades and services to our construction sites. Many of our partners are local and family-run businesses and working with them supports the local economy around our sites.
We hold regular engagement and 'Meet the Buyer' events to help SME businesses to work with us and support them to comply with our health, safety and environment procedures.
Prompt payment
We are committed to treating suppliers fairly and paying on time. Our standard payment terms for suppliers and contractors are to pay by the end of the following month after receipt of invoice. The payment terms for contractors are 37 days. We have self-billing arrangements in place for subcontractors which automate and speed up the invoicing and payment process. This can be particularly important for small firms working with us.
We use cookies to improve your experience and enable certain functionality. You may delete or block cookies from this site, but parts may not work. By clicking any link on this page you are giving your consent for cookies to be placed on your device. Read More Accept
Home
Corporate
Sustainability
Responsible sourcing
Ways to buy
Why choose us
Touchpoint
Contact us
Support
Corporate
Find your home
Jobs
News
Inspiration & guides
Buyer guides
Energy efficient homes
Land and planning
Our homes
Our reviews
Accessibility
Modern Slavery Act
Privacy policy
Sitemap
Terms of use