The best quotes about homes
Our top 10 home related poems proved so popular, we thought we'd inspire you with some wonderful quotes about homes.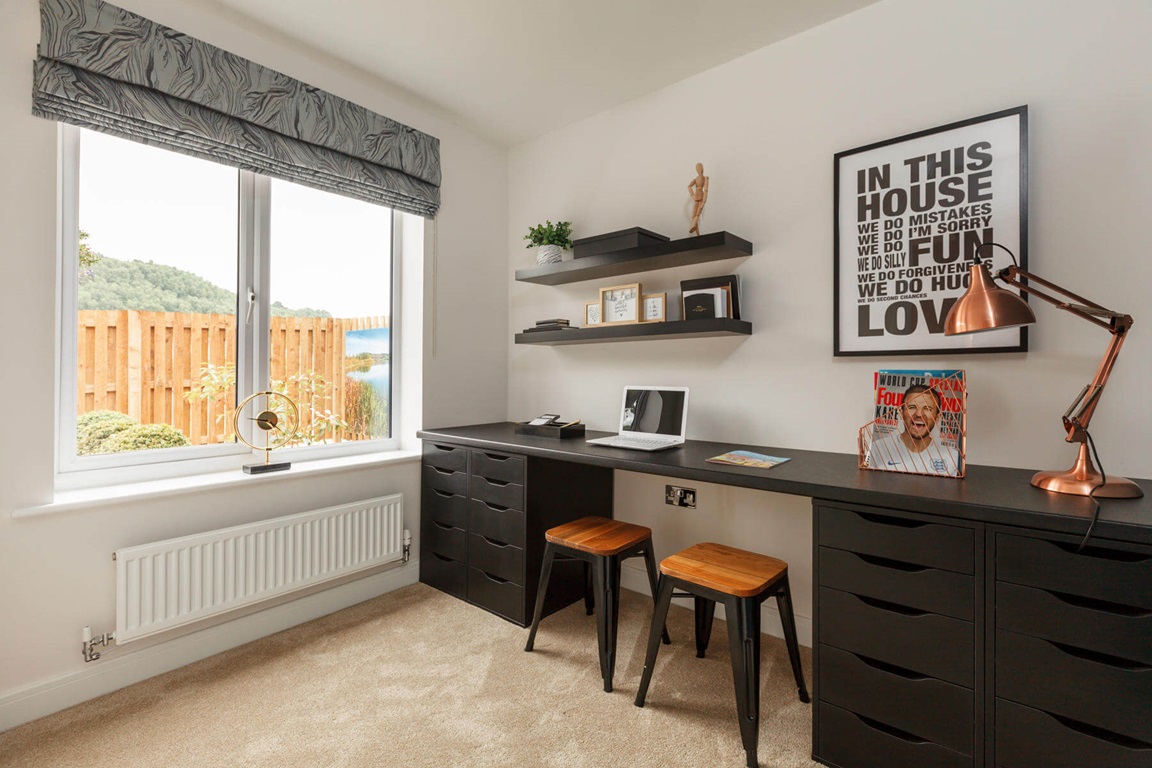 Our top 10 home related quotes
Whether it's your first home or the house you grew up in, our homes are about so much more than bricks and mortar – as the following quotes illustrate.
1. Wise words from Winnie
No matter how big or small, Winnie the Pooh is absolutely right when he says: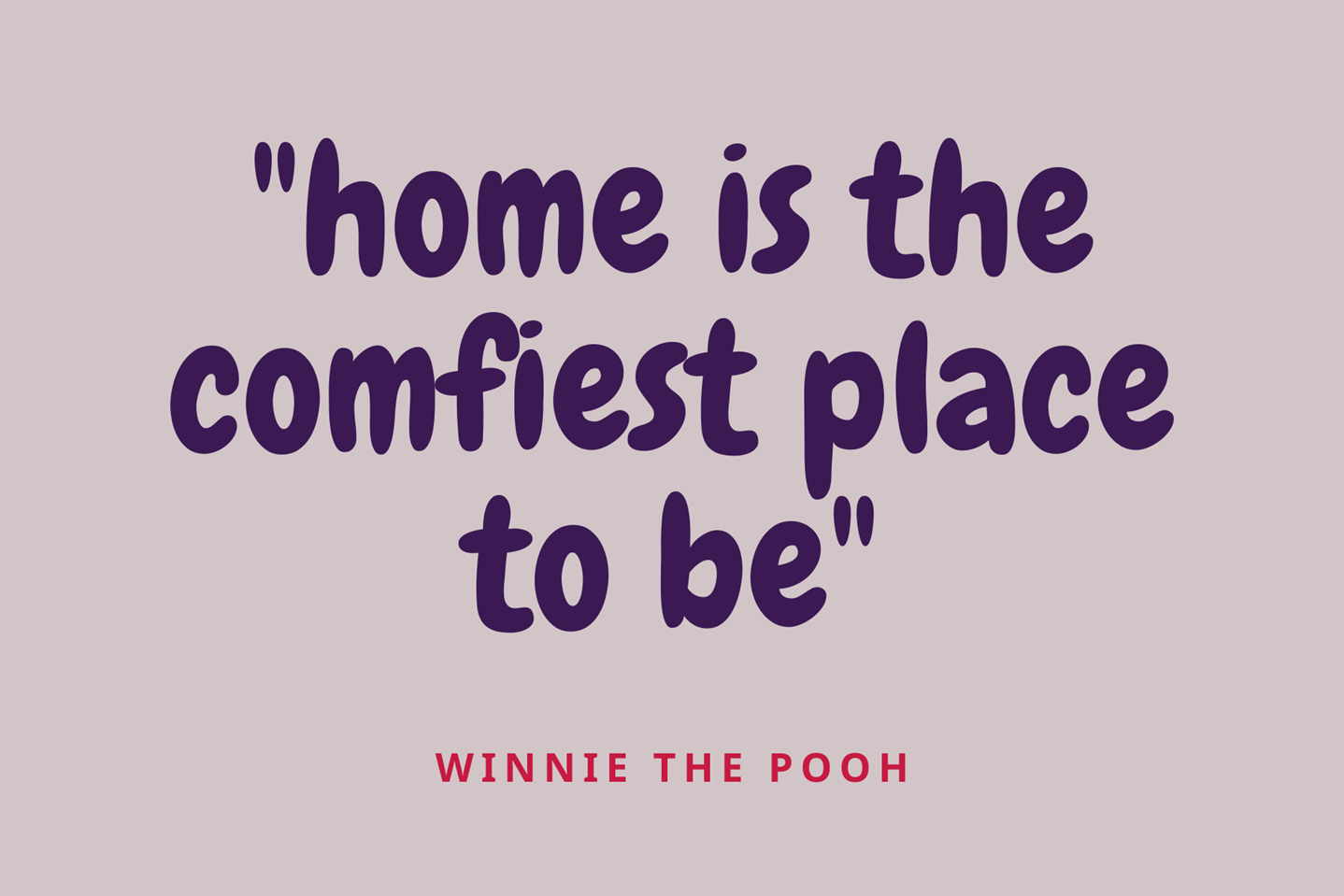 2. Maya's sanctuary
The late great Maya Angelou summed up home life for so many of us.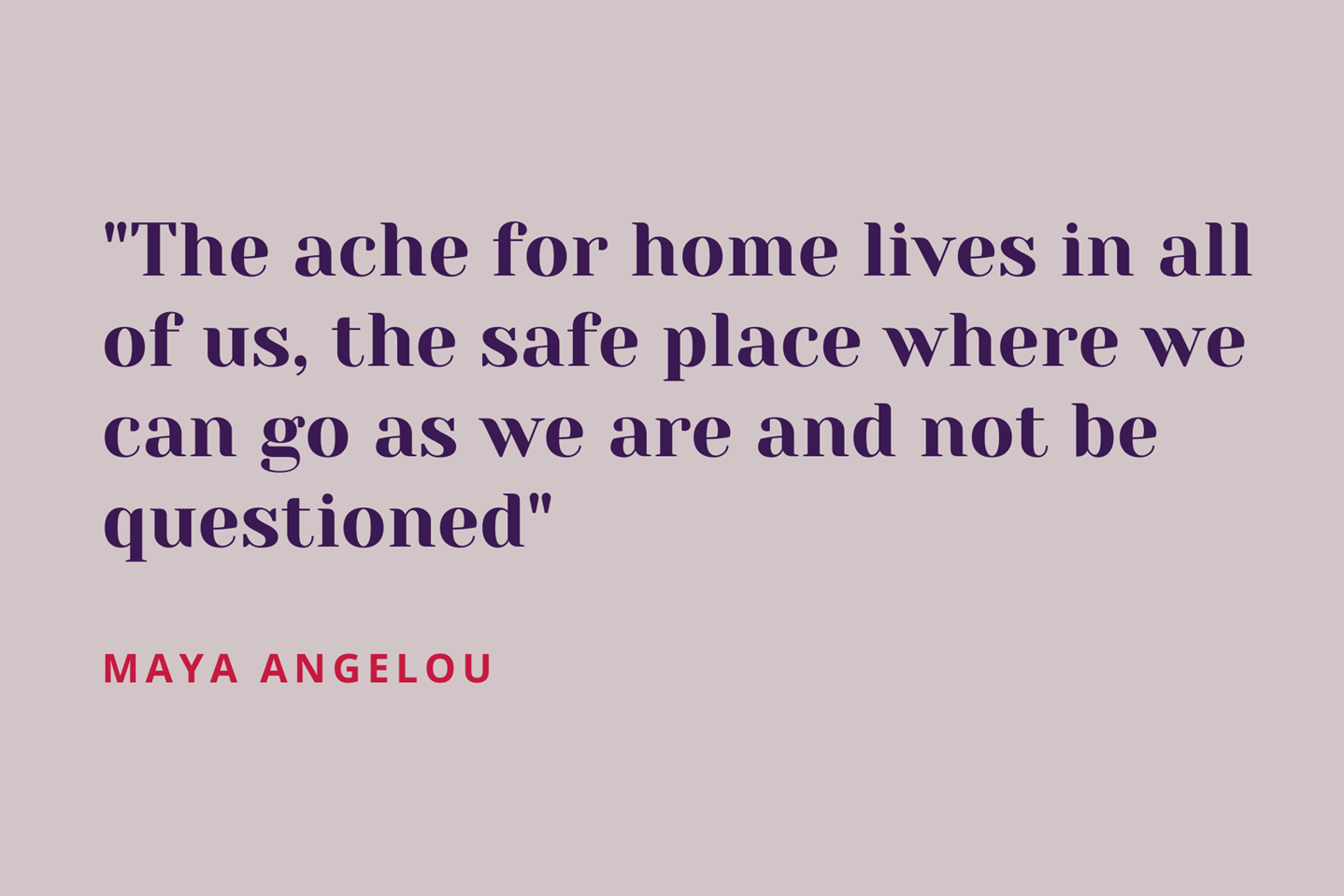 3. Sence and sensibility
Jane Austen had nothing but pride (with no prejudice) about her home.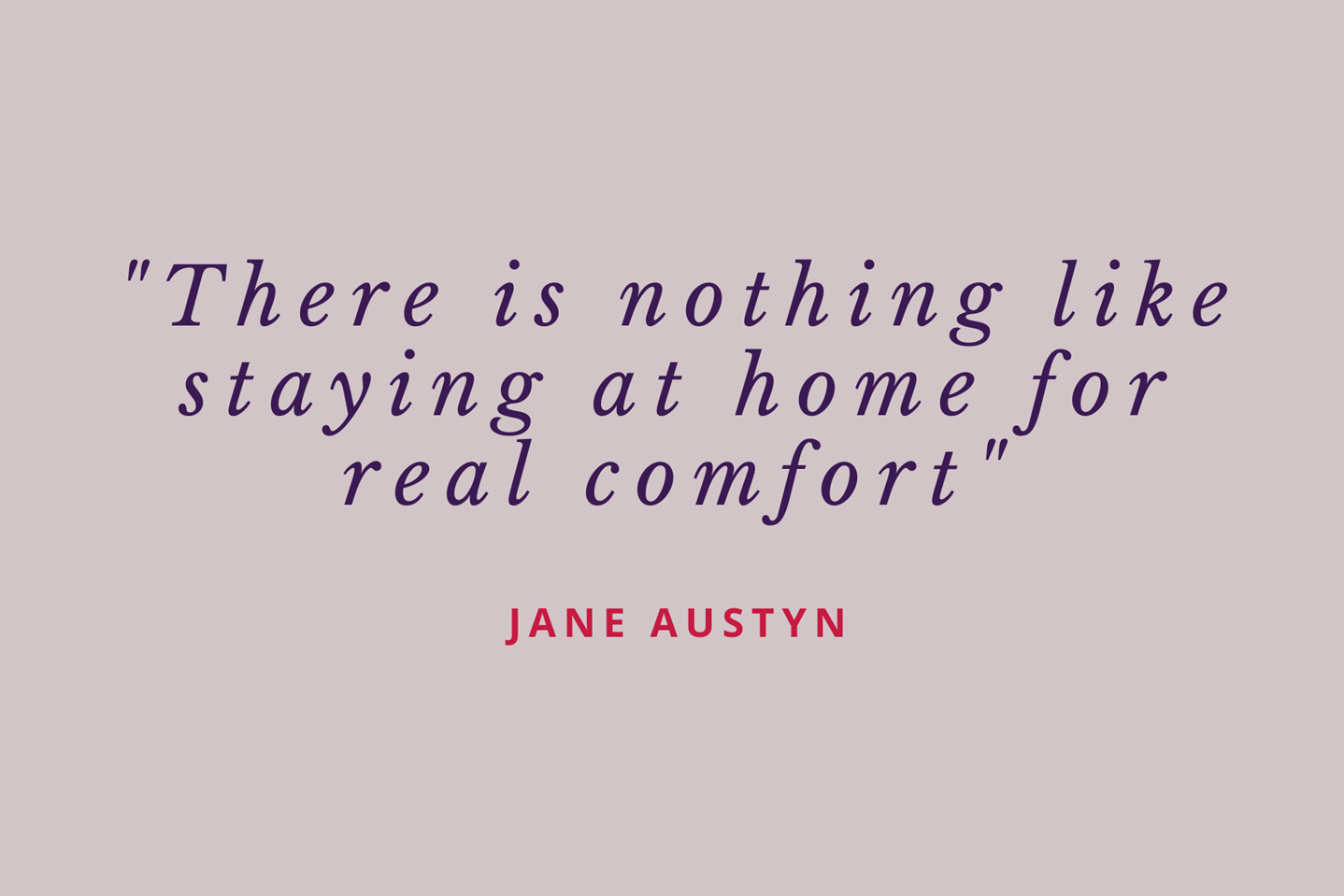 4. Behind closed doors
Muhammad Ali let his guard down when he made the following confession.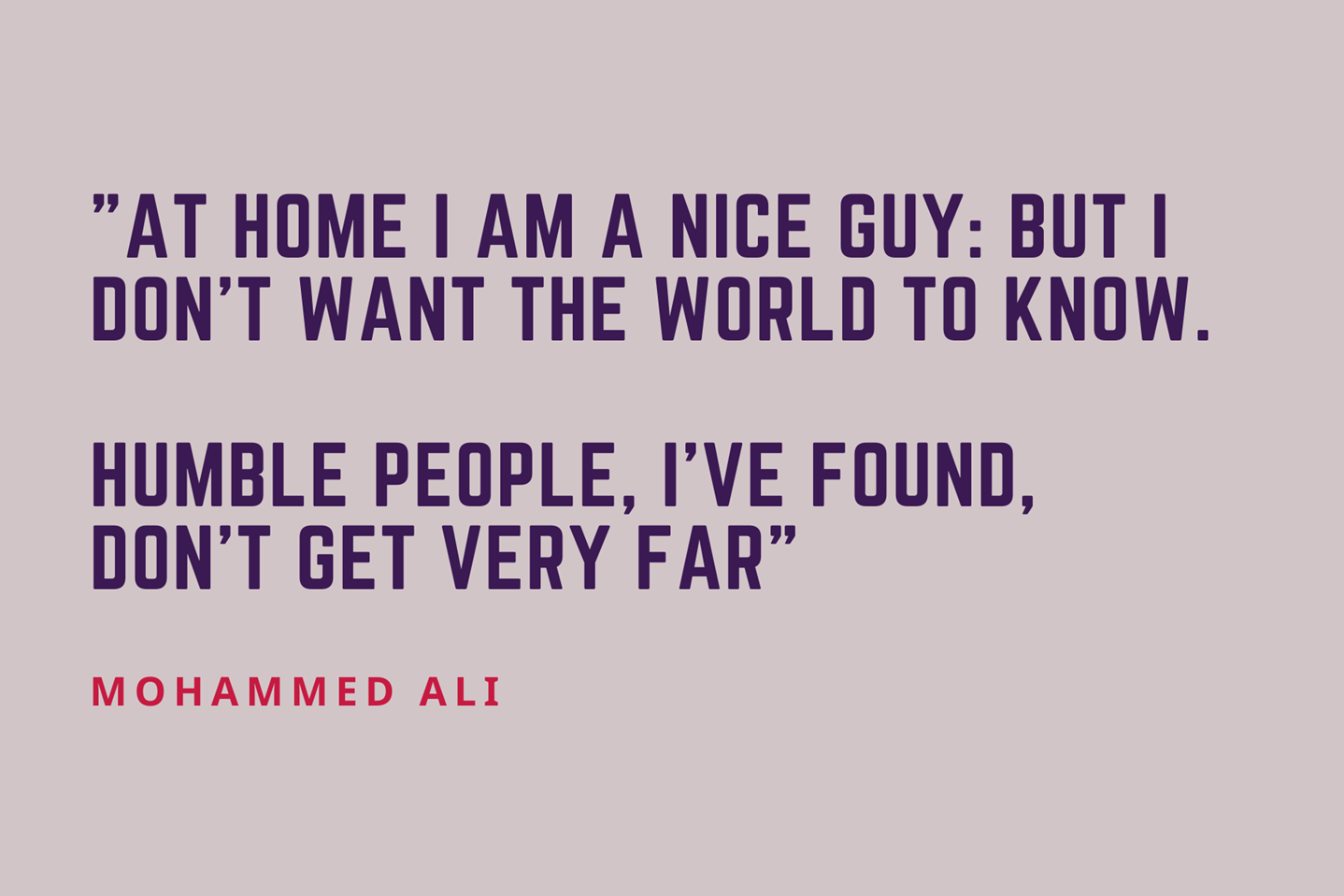 5. Butter wouldn't melt
Ali isn't the only one to admit that there are sides only those closest to them know. The youngest Nobel Peace Prize laureate Malala Yousafzai, for example, has revealed she isn't all she seems.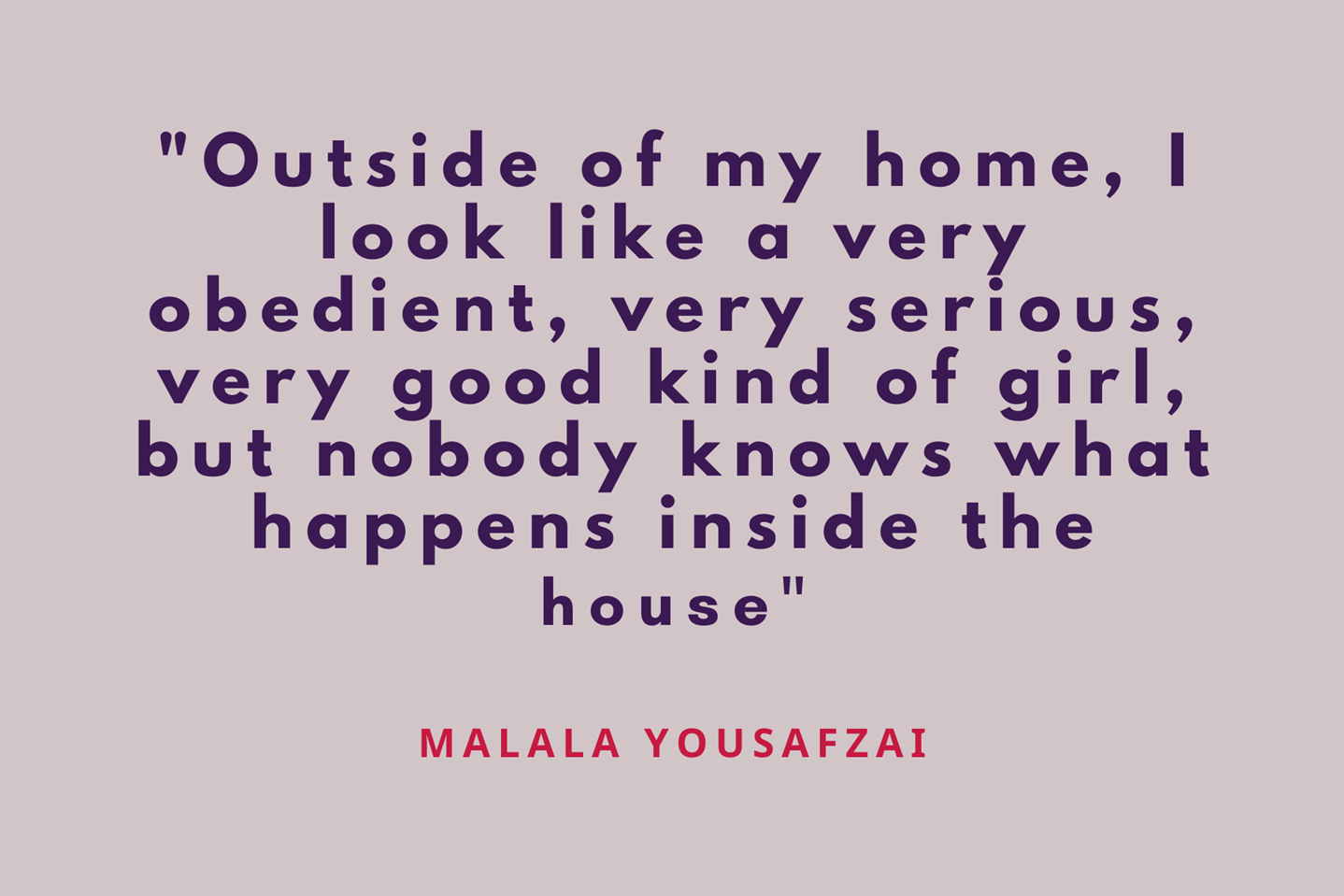 6. No place like home 
For many high-profile individuals, with jet set lives, there's only one place they really want to be. Isn't that right Dolly Parton?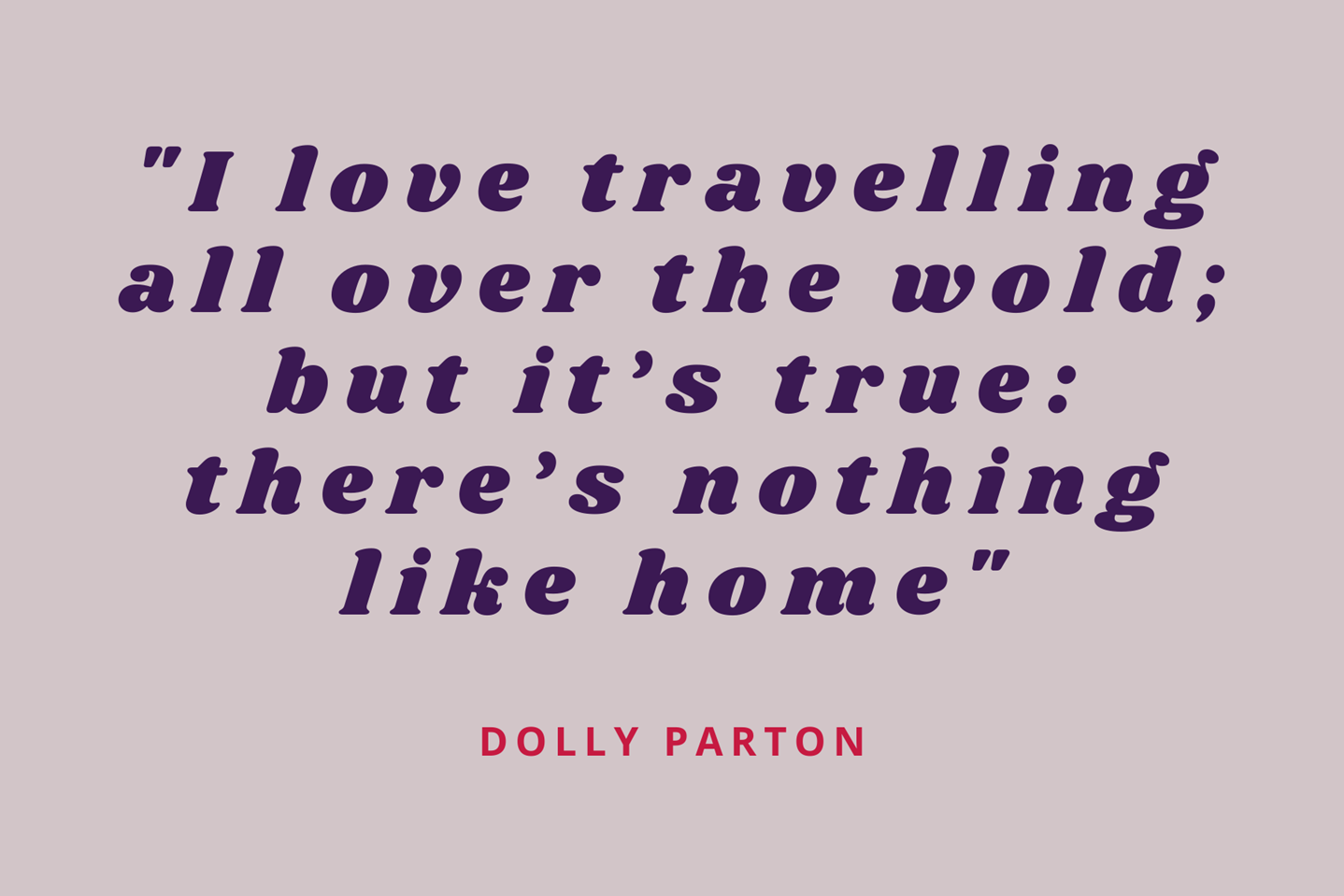 7. Looks can be deceiving
Gentlemen may prefer blondes, but Marilyn Monroe prefers a good old game of cards.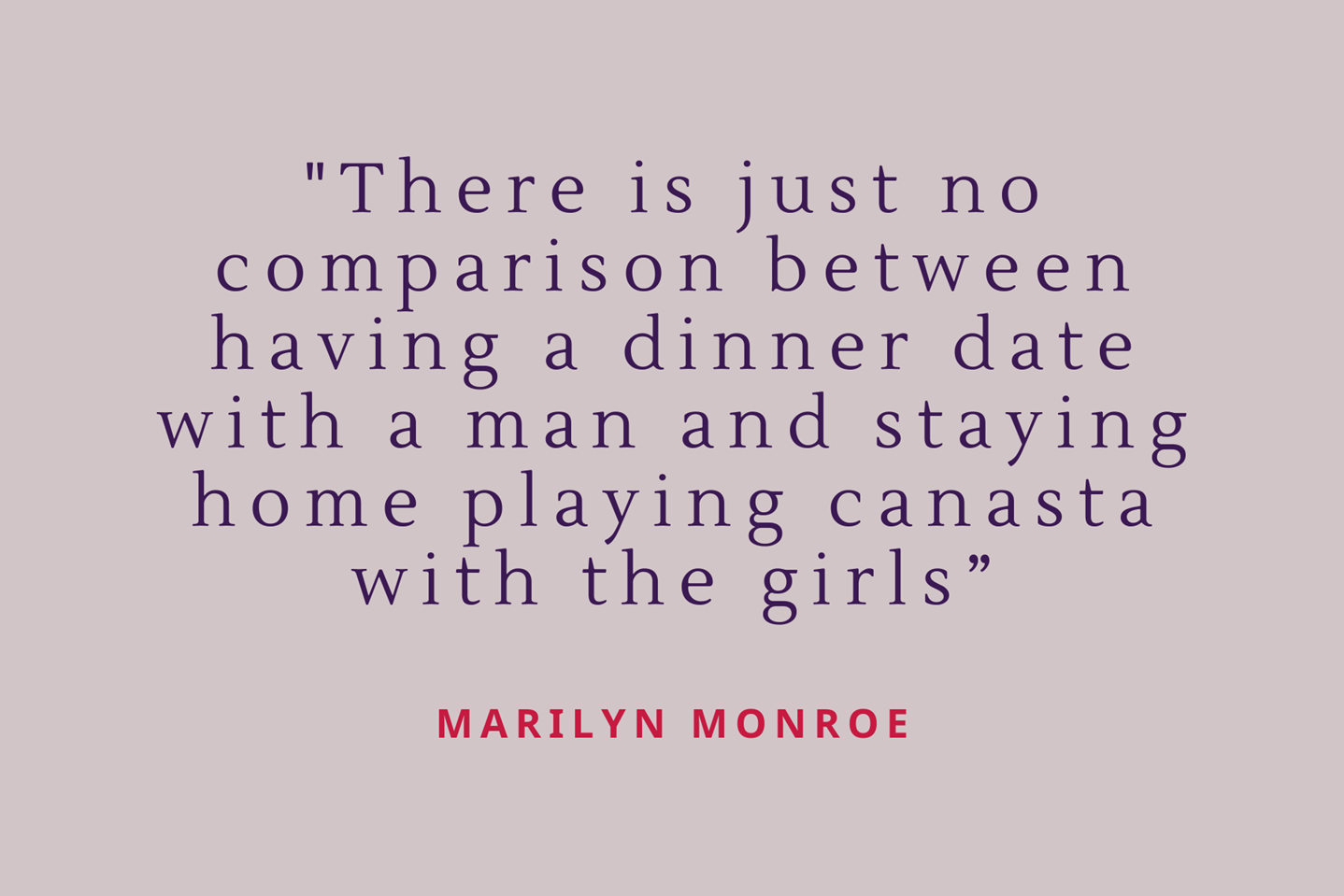 8. Do not disturb
Staying in is the new going out. Particularly, as Ogden Nash points out, for those of a certain age.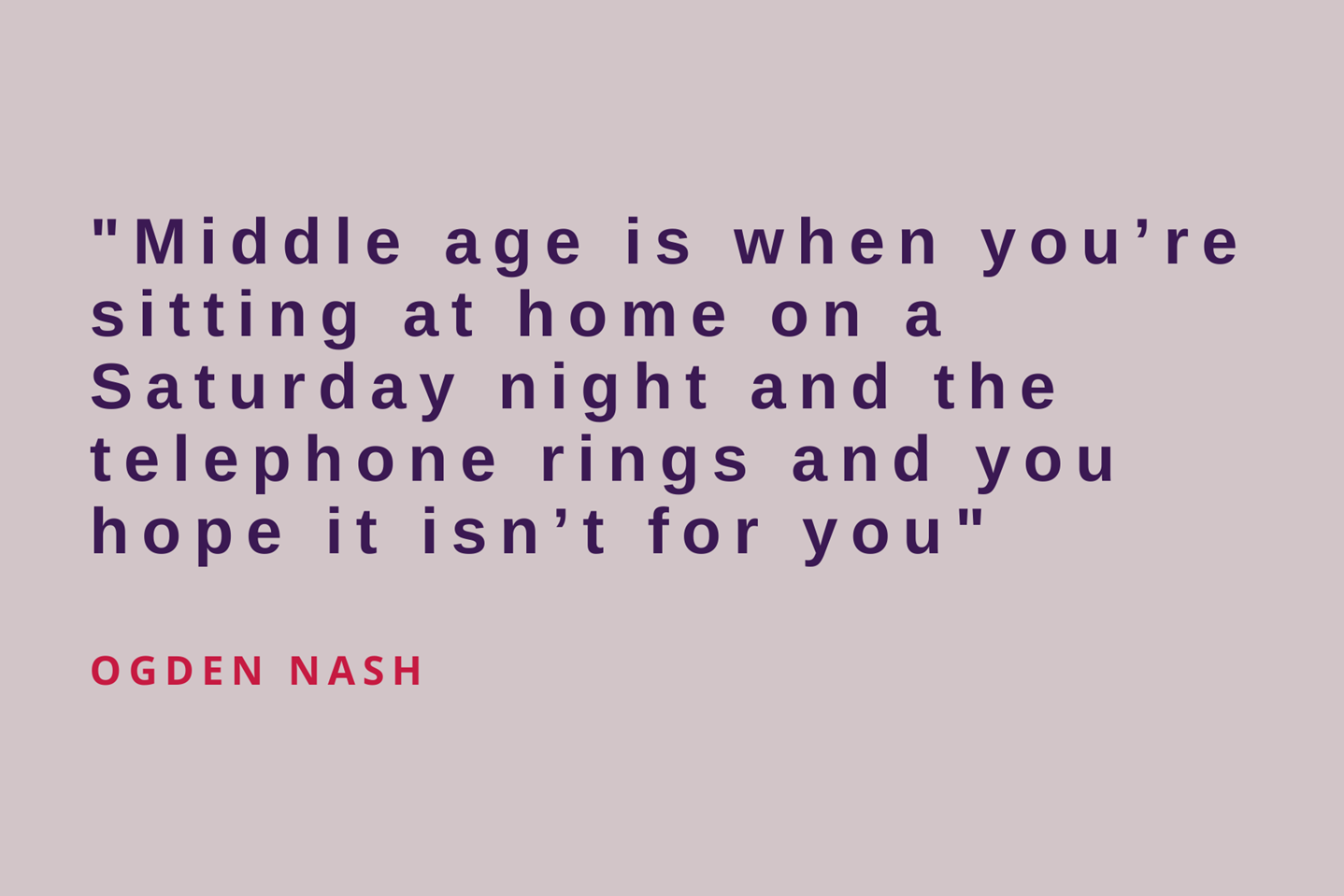 9. In or out
British textile designer, poet and novelist William Morris had some wise words of advice for those setting up home.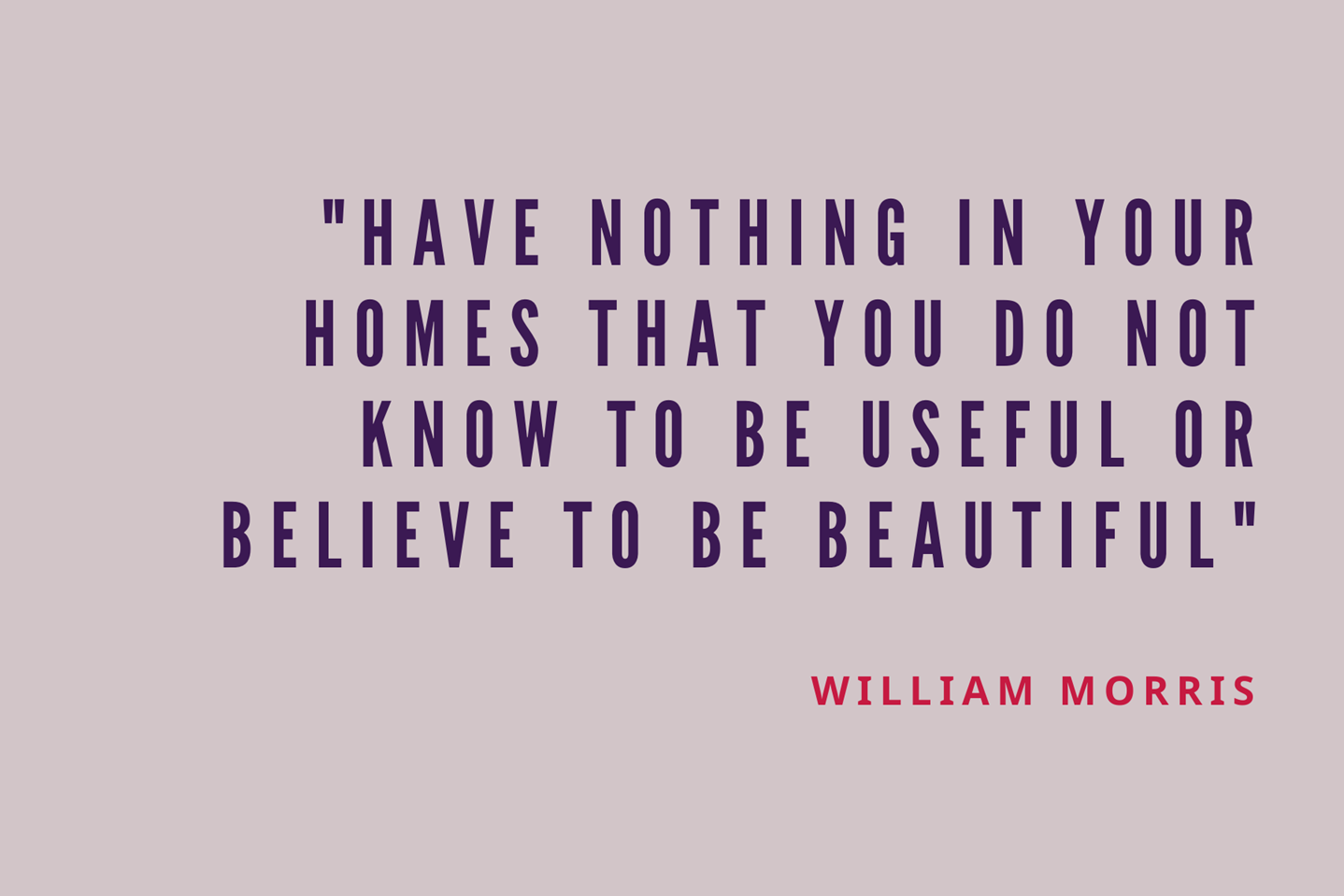 10. All's well that ends well
We've left the last words to the Bard himself, William Shakespeare. He certainly knew what he was talking about when he wrote: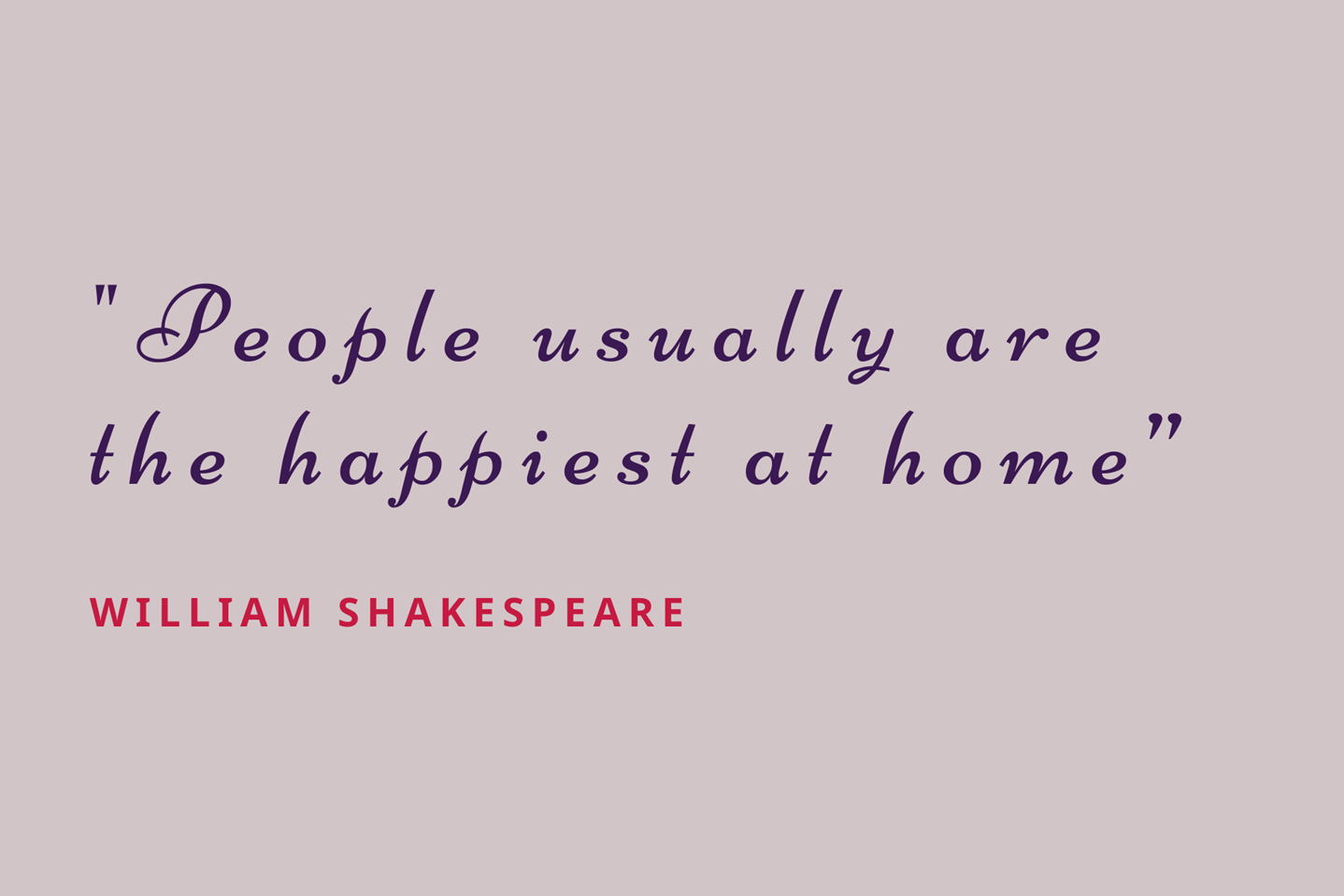 Thinking about buying a new home? We're building in communities across the UK. Search now
You might also be interested in...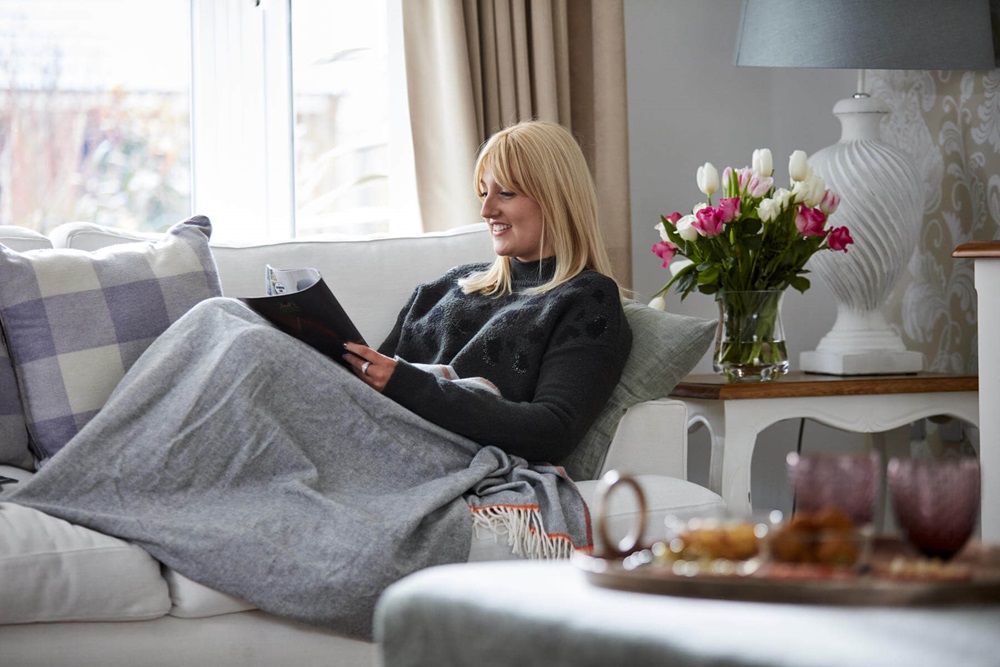 Inspire me How to guides Want to make your new house a home? Check out our how to guides for the latest tips from us.
Trends & Inspiration Soft interior design trends Keep your interior design soft this season with our guide to this cosy trend.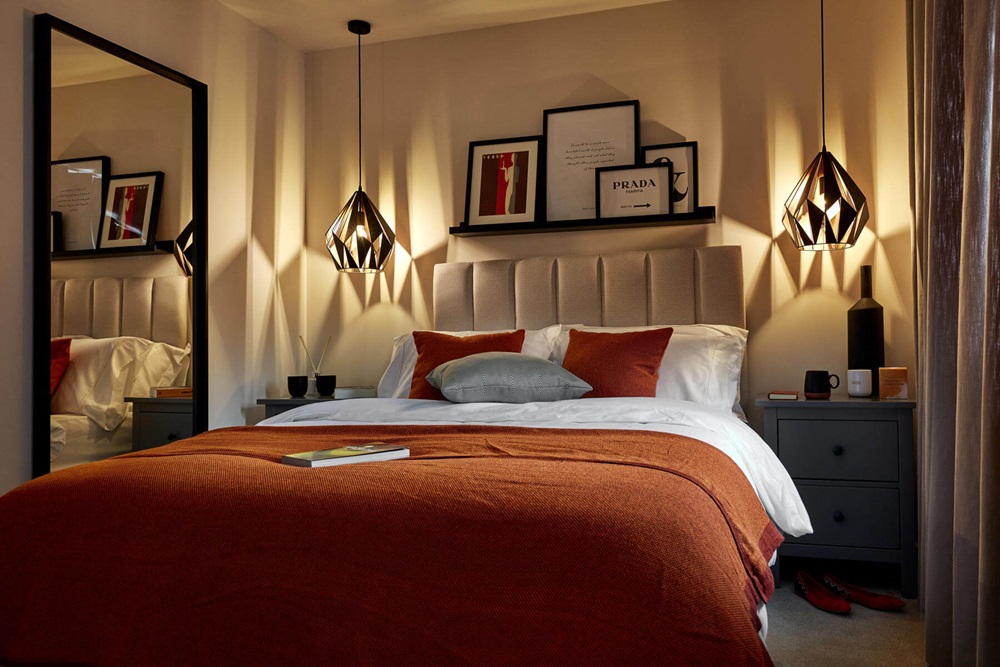 Trends & inspiration How to create a warm and cosy home Create a cosy sanctuary with our guide to warm interior design trends.
We use cookies to improve your experience and enable certain functionality. You may delete or block cookies from this site, but parts may not work. By clicking any link on this page you are giving your consent for cookies to be placed on your device. Read More Accept
Home
Inspire me
Trends
The best quotes about homes
Ways to buy
Why choose us
In your area
Get in touch
Support
Corporate
Find your home
Jobs
News
Inspire me
Buyer guides
Help to Buy calculator
Land and planning
Our homes
Our reviews
Accessibility
Modern Slavery Act
Privacy policy
Sitemap
Terms of use