Proposed Development
Rodney Road
Backwell, BS48 3HL
An exciting new community coming to land west of Rodney Rd, Backwell
We are in the process of preparing proposals for a Reserved Matters planning application for a development of up to 65 new homes at Rodney Road, Backwell.
Our proposals include a mix of one, two, three and four-bedroom properties. To support the council's ambition for more affordable housing, 30% of the homes will be affordable homes including shared ownership and affordable rent. This will provide an excellent choice for all buyers, from working professionals and young couples to growing families or downsizers.
Our plans for the site will deliver a high-quality scheme and will provide much-needed new homes in Backwell.
Outline planning permission has been agreed following a planning committee meeting in November 2022. The outline application is subject to approval of the S106 Agreement with North Somerset Council.
Some images are used for illustrative purposes only and include optional upgrades at additional cost.
Development managed by Taylor Wimpey Bristol.
Development Map
Location of the proposed development
The proposed development boundary is outlined in red.
Proposed site plan
Our proposed site plan which is being developed with the Local Planning Authority
Proposed street scenes
Architectural style and materials palette proposed which we submitted to North Somerset Council for pre-application advice
2025 Future Homes Standard
Diagram illustrates the variety of enhancements may be necessary for our house type range to meet Future Homes Standard 2025 and should provide some insight to some of the changes anticipated.
Connectivity
Connectivity and movement plan approved at outline planning stage.
About our proposals features
History of the site History of the site

Through public consultation there was positive engagement from local people and councillors, which was very helpful in shaping our plans. The main issues ranged from the impact of traffic, housing design to the effects of construction. These issues are addressed in the submitted proposals.

Since we last engaged on the proposals, North Somerset Council has proposed to allocate the site for new homes in its New Local Plan 2038. We are committed to working with the council to bring forward this site as quickly as possible when the S.106 is agreed.

What's proposed What's proposed The layout of the scheme has been shaped through the discussions with the local planning authority.

Key elements of the proposed development are as follows:
•

The scheme has been designed to work within the constraints and opportunities of the site to create a sustainable development
•

Up to 65 new high-quality homes
•

A mix of property types and sizes, including apartments and detached houses
•

Provision of affordable housing (30%) including shared ownership and affordable rent
•

Retention and improvements to the existing Public Right of Ways to encourage and facilitate walking and cycling for local journeys
•

Car parking will be provided for residents and visitors, in line with Local Authority policy requirements and standards
•

Drainage strategy includes a proposed attenuation pond within the south-west corner of the development
•

A new children's play area to be provided within an area of green open space
•

Retention of existing trees and vegetation wherever possible
•

Additional planting to filter views of the development and respect the countryside setting
•

Maximum building height of 2.5 storeys
•

Retaining view to St. Bridget's Church to the south-west
•

Traffic calming features including priority pedestrian crossings and street narrowing

The Character proposals of this quaint development offer a simple and quality aesthetic using traditional materials as seen in the local area, this with the more contemporary window designs presenting today's living style.

•

Grey Recon Stone
•

Light coloured rough cast render
•

Large grey aperture windows
•

Grey windows, doors, facias and canopy features and window boxing
•

Grey and red roof tiles


About the site About the site The site is located in Backwell, a village in North Somerset bisected by the A370 and is very well connected by this route to Nailsea, Wraxhall, Tickenham and the M5 J20 to the north, Bristol, Flax Bourton, Yanley and Long Ashton to the North-East and Brockley, Cleeve, Congresbury and the M5 J21 to the south.

The site lies on the Western outskirts of the village and is immediately to the North West of the villages community recreation ground. To the immediate North of the site is West Leigh Infant School.


Overview Overview We received planning approval in September 2022 for an Outline planning application for a residential development of up to 65 new homes on land West of Rodney Road, Backwell. The application includes the provision of 30% affordable homes, ensuring that local people are able to live and work in the local area.

Following the resolution to grant received at committee, we have entered into pre-application discussions with the Local Authority in preparation for our Reserved Matters planning submission this Spring. We want to ensure we are continuing to engage with the Local Authority throughout the planning process.

Community engagement is a key focus on this development. We will be holding a Public consultation on the 8th of March 2023 to share our proposals following the pre-app and let the residents of Backwell have their say.


Sustainability Sustainability 2025 Future Homes Standard plans to reduce carbon emissions from new homes by 75-80% by 2025, compared to 2013 Building Regulations (England and Wales), most notably through removal of fossil fuels (gas) for heating.

While the details on Future Homes Standard will be subject to future consultation in 2023, we are aiming for our proposed homes on this development to meet 2025 Future Homes Standard requirements.


Transport Transport Our proposals aim to limit traffic impact as far as reasonably practicable and encourages the use of local and sustainable modes of transport. The proposals also aim to provide a permeable, safe and convenient network of pedestrian and cycle routes, integrating with existing services and facilities in Backwell.

What access is proposed?
-

Proposed vehicle access from Rodney Road which includes a 2m wide footpath/cycleway connecting to existing PRoW which runs east to west from proposed access through to adjacent field
-

Existing PRoW offsite to the north on adjacent field connecting to infant school to be upgraded to 3m wide footpath/cycleway
-

Retaining PRoW through centre of site from north to south
-

Proposing two connectivity links into adjacent Backwell Playing Fields to the south-east

Other provisions:
-

Parking provision which meets North Somerset Council's policy requirements including visitor parking
-

Car club provision
-

Travel plan to encourage sustainable methods of transport for residents
-

Significant S106 Agreement contributions to improve local sustainable transport


Ecology Ecology The site comprises of one-semi improved grassland field, surrounded on most sides by unmanaged hedgerows and mature trees which are majority low value habitat, the loss of which will be addressed with a variety of enhancements.

What will we be providing?
-

3m dark wildlife corridor to be provided on site
-

Off-site mitigation to address shortfall of bat habitat for Biodiversity Net Gain (BNG)
-

Wet attenuation pond designed to create wildlife habitats
-

50% of dwellings to have integrated bird boxes and will also be located on trees within the eastern and southern hedgerows
-

Integrated bat boxes on the gable ends of properties that are facing south or south-west

As part of Taylor Wimpey's environmental strategy, other ecology features which we are exploring include:
-

Potential beekeeping hive where there is an appropriate location dependant on local community interest
-

Hedgehog highways within garden fences
-

Bug hotel within public open space Community Community

We believe our proposals will carry wider benefits to the community beyond the provision of new homes. These benefits will include a number of financial contributions that will be made towards the local community as part of our proposed development, in agreement with the relevant local authorities.

These will be in the form of a Section 106 Agreement and Community Infrastructure Levy (CIL).

Examples of S106 contributions include:
• Car Club Provision
• Improvements to Meadow Close bus stop
• Traffic Regulation Order (TRO) and costs for Parking Restrictions
• Sustainable Travel Vouchers
• Fire Hydrants
• Green Infrastructure

Further details of these contributions will be released once finalised with the council.

News and updates News and updates Jan 2023 – Pre-application discussions with North Somerset Council
Early Feb 2023 – Meeting held with local councillors to present proposals
8th March 2023 – Public consultation event for local community
End of March 2023 - Submission of Reserved Matters Planning Application

TBC 2023 – North Somerset Council Planning Committee Meeting
TBC 2023 – Planning Permission Granted by North Somerset Council
TBC 2023 – Anticipated Site Start for Section 278 Works

Outline planning details can be found on North Somerset Council's website under planning reference 20/P/1847/OUT.

Reserved Matters planning details will be available from the Council website once the application has been submitted and validated. Feedback can still be left on this webpage by clicking the 'Have your say' button, or directly by email to: [email protected]

Why Taylor Wimpey?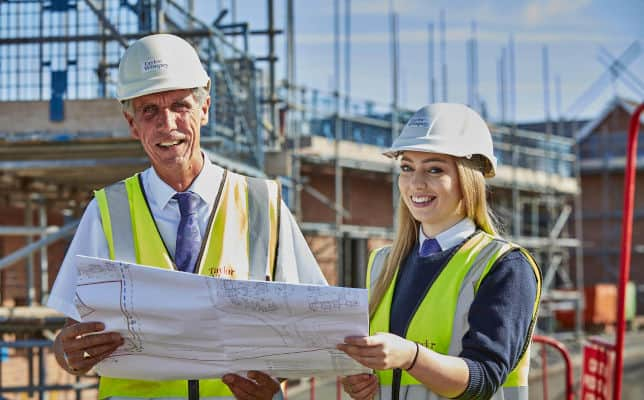 Learn more Why choose us? We're one of the UK's largest homebuilders. Find out why to choose us for your new home.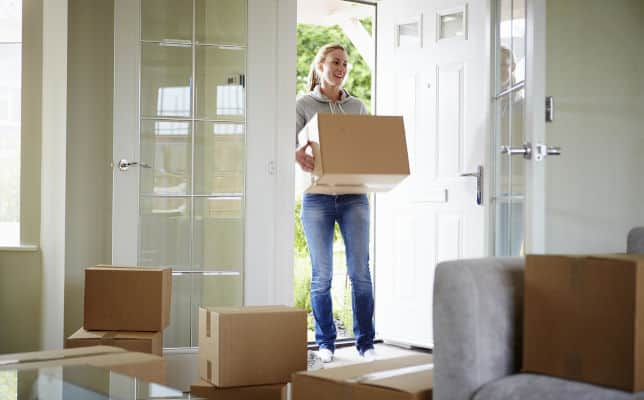 Ways to buy Help with buying your new home Explore the ways we can help get your home buying journey moving.
Why choose us Award winning homes We're proud to have been awarded 5 stars for customer satisfaction by the Home Builders Federation.
We use cookies to improve your experience and enable certain functionality. You may delete or block cookies from this site, but parts may not work. By clicking any link on this page you are giving your consent for cookies to be placed on your device. Read More Accept
Home
New Homes
Backwell
Rodney Road
Ways to buy
Why choose us
Touchpoint
Contact us
Support
Corporate
Find your home
Jobs
News
Inspiration & guides
Buyer guides
Energy efficient homes
Land and planning
Our homes
Our reviews
Accessibility
Modern Slavery Act
Privacy policy
Sitemap
Terms of use