Proposed Development
Land North of Church Road
Bacton, IP14 4LG
Learn more about our plans for an exciting new community in Bacton
Taylor Wimpey are preparing a Reserved Matters application for 81 new homes at Church Road, Bacton.
Some images are used for illustrative purposes only and include optional upgrades at additional cost.
Development managed by Taylor Wimpey East Anglia.
Our proposal for land North of Church Road
The masterplan
81 new homes
35% affordable homes to increase opportunities for local residents to get onto or move up the housing ladder.
A mix of 2-5 bedroom houses
Community benefits including around £950,000 CIL funding for local infrastructure, new open space and affordable homes
Green open space and landscaping
Sustainable drainage measures
Homes proposed
The development will consist of 2-5 bed homes with 35% affordable housing.
The scale and massing of the proposed development is designed to respond to the site characteristics and create variety in the built form through roofscapes, terraced, semi-detached and detached dwellings. Buildings will be 2 storey in height.
Parking
Visitor spaces throughout the development will be provided. Parking will be designed inline with the guidance contained within Manual for streets and local standards in the Suffolk Guidance for Parking 2015
An assessment of the car parking ownership will be made and used to identify the split between unallocated and allocated parking and a balanced approach adopted, this will ensure that adequate parking is designed into the scheme from an early stage, is conveniently located and distributed efficiently
It is envisaged that the majority of allocated parking will be provided on-plot and is generally located to the side of dwellings within an individual parking bay and/or garage just set back from the building line to allow ease of access to dwellings
Ecology
Majority of the site is currently arable land which provides limited ecological potential. Boundary vegetation could be used by small numbers of commuting and foraging bats. The pond on site is currently in a poor state (likely due to high levels of nutrient associated with arable land); the pond could provide good habitats for breeding great crested newts (GCN) with enhancement and management measures. Additional enhancements include the provision of bird and bat boxes on retained trees and new buildings, incorporating hedgehog 'links' into fences/walls through the site, incorporating native planting and wildflower meadow areas, and the provision of hibernacula for species such as reptiles and GCN. The proposed development can greatly increase wildlife diversity of the local area.

Drainage
To manage surface water runoff from the development, the proposals will include a Sustainable Drainage System (SuDS) to control the quality and quantity of water released from the site. Surface water runoff from the development is to be discharged via a connection to the drainage ditch located south of Church Road. It is proposed to attenuate flows within an area of multiple attenuation facilities in the south of the site. The attenuation facilities are to be linked, and collectively will manage flows up to and including the 1 in 100 annual probability storm event inclusive of a 40 % climate change allowance. Flows will be conveyed to the proposed attenuation facilities via a series of shallow swales/filter drains, allowing sufficient treatment of runoff prior to it leaving the development. Maintenance of the surface water management strategy would be undertaken by a private management company.
Sustainability
Where appropriate, sustainable building construction techniques will be used in line with current building regulations. Sustainable construction measures will typically comprise a combination of the following:
Improved energy efficiency through siting, design and orientation
Water conservation measures
Fabric efficiency in the design of buildings
Use of building materials capable of being recycled
Element of construction waste reduction or recycling
Heritage
The site is located immediately west of the Grade II* Listed Manor House, a designated heritage asset of the highest significance. The proposed development would not interrupt principal views to and from the main southern elevation of the Manor House. The development proposes to take a cue from the building line of the Manor House resulting in a substantial set back at the front of the site of circa 75 metres. The large open space to the front of the site will also provide separation from the other Grade II listed buildings opposite such as the Bull Inn, Ivy Cottage and Tudor House.
About the site
The site was granted outline planning permission at Appeal in 2019, after an initial refusal. As the principle of development has been established, a Reserved Matters application is being prepared. This will cover the finer details of the application.
We would like your feedback on the proposals and comments will be taken on board wherever possible to help evolve the design process.
Community benefits
The open space on site has been designed with the people of Bacton in mind and will be a place for new and existing residents to relax and play.
A multifunctional space to the South of the site will provide public amenity, surface water attenuation and ecological habitat. Amenity is provided in the form of a kick-about area and there will also be mown paths through the extensive wildflower meadows to encourage walkers.
A further space to the north will provide a community recreation area comprising a range of play equipment and raised grass mounding to encourage natural play and social interaction for children.
The development aims to establish a well-connected movement network, accessible by all users, which will help ensure that all areas of the development are easy to navigate, safe and secure.
Amenities and facilities
We aim to support the communities in which we build. One way in which we do this is by providing new facilities that local people will benefit from.
An equipped play area is proposed for north-eastern corner of the site.
Open space
Around 1.8 hectares of open space is to be provided as part of this development . This will comprise a large, attractive multifunctional 'green' towards the front of the site to Church Road. This space will be enclosed by tree planting in order to filter views into the site. It includes shallow basins to assist in draining the site, wildlife enhancements such as wildflower meadow and marginal aquatic planting to promote biodiversity, as well as an informal 'kick about' area.
Wildlife corridors run unbroken along the northern and eastern boundaries. This green infrastructure provides new habitats, connects the northern and southern open spaces, whilst also contributing to the sites sustainable drainage through a series of shallow, wildflower seeded, swales. The existing pond to the west of the site will also be subject to enhancement works to clear dead wood and low value scrub which will open the pond for native water fowl, amphibians and other wildlife. These areas of open space will be landscaped to include new native trees, hedgerows, shrubs, wildflower meadows and aquatic marginal planting. When delivered it will represent aesthetically pleasing, multifunctional, useable open space for the whole community which will also enhance wildlife habitat and increase biodiversity.
News and updates News and updates February 2021 - public consultation. The deadline for feedback on the public consultation is Wednesday, 3rd March, 2021.
Why Taylor Wimpey?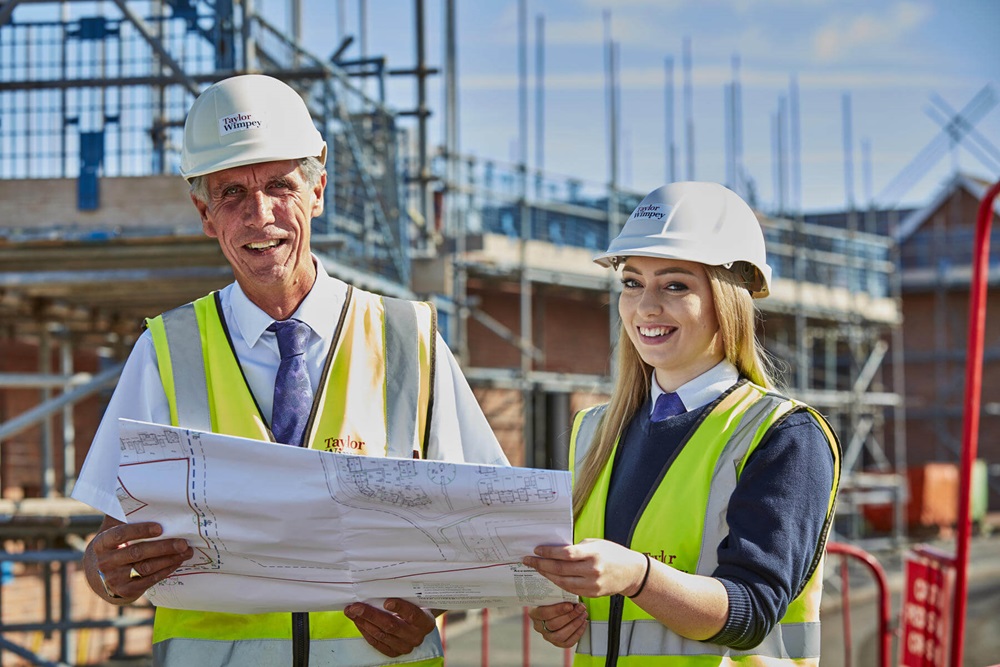 Learn more Why choose us? We're one of the UK's largest homebuilders. Find out why to choose us for your new home.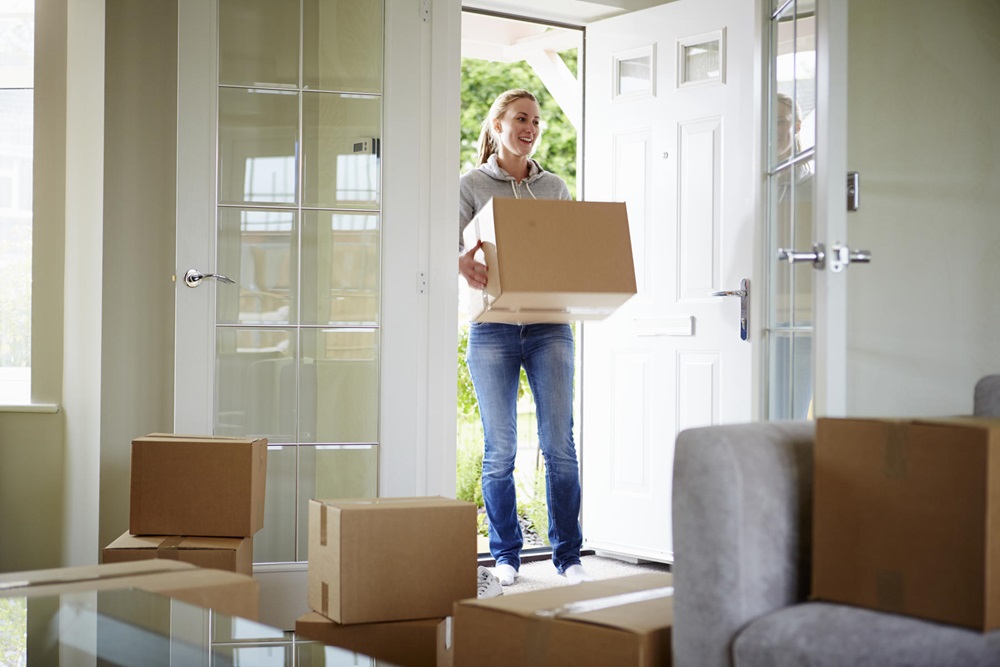 Ways to buy Help with buying your new home Explore the ways we can help get your home buying journey moving.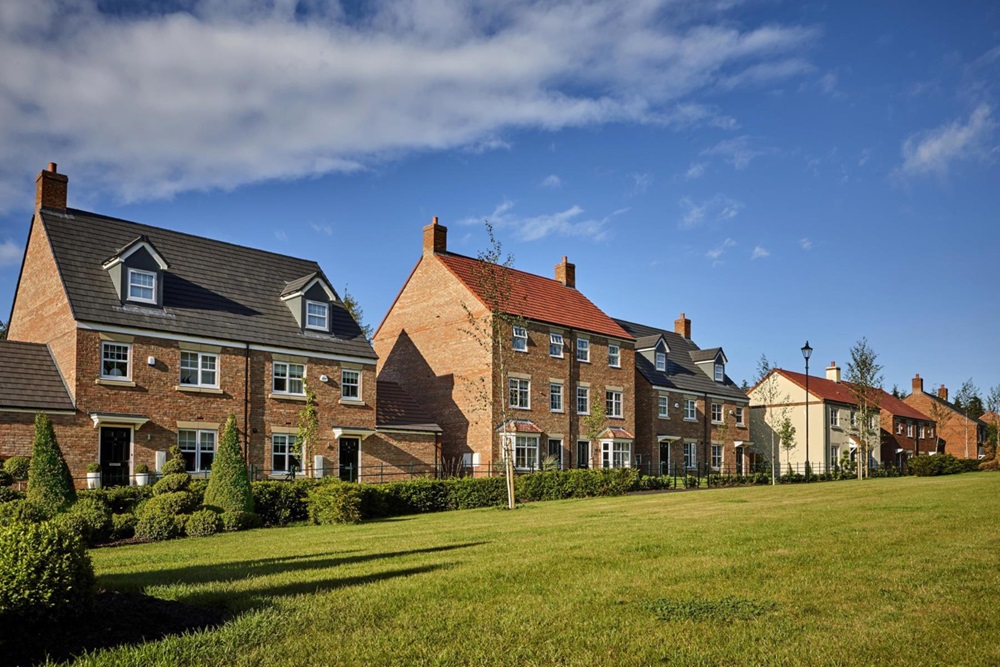 Why choose us Award winning homes We're proud to have been awarded 5 stars for customer satisfaction by the Home Builders Federation.
We use cookies to improve your experience and enable certain functionality. You may delete or block cookies from this site, but parts may not work. By clicking any link on this page you are giving your consent for cookies to be placed on your device. Read More Accept
Home
New Homes
Bacton
Land North of Church Road
Ways to buy
Why choose us
In your area
Get in touch
Support
Corporate
Find your home
Jobs
News
Inspire me
Buyer guides
Help to Buy calculator
Land and planning
Our homes
Our reviews
Accessibility
Modern Slavery Act
Privacy policy
Sitemap
Terms of use