Proposed Development
Broken Stones
Blackburn, BB3 0LL
Learn about our plans for Broken Stones, an exciting new development off Broken Stone Road, Blackburn.
Taylor Wimpey have been working closely with Blackburn and Darwen council and key stakeholders on plans to develop a new community in this rural area on the outskirts of Blackburn.
Taylor Wimpey have agreed to buy a portion of the site and will deliver up to 225 new homes with access coming off Broken Stone Road. The homes built will fit seamlessly into the surrounding countryside as our design looks to mimic that of the local area to embed this new development into the community.
Through this development, we would like to allow our residents to enjoy the surrounding green space, hence why we are leaving areas of existing woodland and providing access paths for our residents to enjoy the rural areas further afield. The site will also bring in economic activity to the area and benefit local businesses.
Some images are used for illustrative purposes only and include optional upgrades at additional cost.
Development managed by Taylor Wimpey Manchester.
Development Map
Masterplan
The principles of the new development were established during the outline planning permission, permitted by The Blackburn with Darwen Council. As a result of this, our Reserved Matters application was approved by Blackburn and Darwen council in January 2022. For most recent updates, please click
here
.
Our aim is to create a neighbourhood that suits the needs of modern day life. To help support the needs of the local area and meet the demand for housing, we are proposing a development with a variety of homes. The development will consist of 3-5 bedroom properties both semi-detached and detached.
To ensure our future residents enjoy their time on the development we will incorporate as much of the existing green infrastructure as possible. Notable areas such as Potters Plantation will stay untouched and even be added to in the form of a SUDS (Sustainable Drainage System) basin to increase biodiversity in the area.
In order to enjoy the features of the development and the nearby countryside, the development will also benefit from a number of paths and access routes that flow through the green areas. In some areas these paths will be accompanied by social spaces and trim trails.
Streetscenes
We take great pride in creating street scenes that both fit in and add to the local surroundings. We have high standards of place making and ensure we plan for present and future living needs.
Homes proposed
We have planned our housing mix to suit the needs of an expanding local area with families, downsizers and first time buyers all catered for.
Our 3 bedroom semi-detached properties offer flexible living with an open plan concept throughout. While our four beds all benefit from garages and extensive living space they are not all the same and the subtle variations ensure we have an option for all.
Our only 5 bedroom property, The Lavenham, caters for the larger families with two integral garages and five double bedrooms. Its well designed space and size means it will be a welcome home to those who acquire it.
Our Braxton, is a semi-detached three bedroom property. Its point of difference, however, compared to our other three bedroom properties on the site is that it benefits from a third floor. The whole of the third floor is taken up by bedroom one and the en suite, offering space and privacy for those who buy this house.
About our proposals features
Connectivity
We understand that a new development will have an impact on the existing community and we have carefully considered this as we have developed our proposals for Riven Stones.
Therefore, our plans include a network of paths within the development. We have also thought about our future residents ability to explore further afield with routes built in to help our customers explore both North and South of the site.
The development benefits from being in close proximity to the M6, M65 and M61 motorways, offering future residents fantastic access routes to Greater Manchester, Liverpool and further afield. This includes through routes to both Manchester and Liverpool John Lennon airports, both situated just under an hour away. Additionally, the development has two train stations nearby; Cherry Tree Station (2.2 miles) and Blackburn Station (3.3 miles).
Drainage
Our surface water drainage strategy is to ensure that no more water runs off the site post development than currently is the case.
This will be achieved through the delivery of a variety of sustainable drainage features. This will include creating basins on site to hold surface water run-off, before controlling the release of this water through a swale and pipe system. Swales are shallow, broad and vegetated channels designed to store and/or convey water run-off.
Ecology
A comprehensive scope of baseline ecological survey and assessment, including surveys for relevant protected species, has been carried out at the site in 2018 with updates in 2020. Surveys were carried out by appropriately qualified and experienced ecologists and in accordance with relevant standard survey guidelines.
The ecological guidance, based on the baseline surveys, has been provided to the design team throughout the preparation of the Illustrative Siteplan.
Opportunities to enhance the ecological interest and habitat connectivity and seek measurable biodiversity gain through appropriate landscape planting and habitat creation and management have been identified, as required by the NPPF and other relevant planning documents.
The proposals provide an opportunity to secure and achieve the removal of Japanese Knotweed (an invasive plant species) from the site. Other benefits and measurable gains for biodiversity are also secured by habitat creation (i.e. opportunities for nesting birds, including Priority Species, and roosting bats both within the retained woodlands and the residential development) and by preparation and implementation of a detailed Landscape and Ecology Plan, which has been secured by planning condition.
Previous planning applications
In 2007, the site was subject to a planning application for the Pleasington Lakes Holiday Village. The proposals were to create a high quality holiday home complex consisting of 120 lodges.
The proposal was refused contrary to Planning officers recommendations. This was due to the design being unsatisfactory in respect of its landscape impact and the site comprising of land, which is subject of two enforcement notices requiring the removal of unauthorised waste materials.
Amenities and facilities
We aim to support the communities in which we build.
One way in which we do this is by contributing financially to key aspects of the area. For instance over the course of the construction of the site, £350,000 will be paid towards green infrastructure and £2.4 million will be paid to improve educational facilities in the area.
Economic benefits
The development scheme will support up to 130 Full Time Equivalent (FTE) construction jobs over the course of the 5 year build period, generating circa £57m of construction expenditure. This will be used to support local construction businesses and those in the supply chain of contractors.
The Gross Value Added contribution of the development to the economy is expected to be £10.6m. Based on the average household expenditure (2017) it is estimated that the total annual expenditure generated by the new households once the scheme is fully occupied would be a total of £13m per annum. In particular, it is estimated that £5.7m in comparison and £2.2m in convenience retail expenditure per annum (which will be mainly invested within the local economy) would be generated.
The development of 450 homes has the potential to generate approximately £6.8m in Council Tax over 10 years, based on 2018-19 Council Tax - Band C charges for Blackburn.
The development will generate New Homes Bonus payments of circa £3.6m in the 6 years following the completion of the development.
Open space
Ensuring our residents and the local community have access to beautiful green open spaces is a key consideration.
Our proposals for Riven Stones include significant areas of public open space and play areas for residents and the wider community to enjoy.
Community benefits features
Community Community We believe it's our responsibility to support our communities, so that people are proud to call them home. That's why we regularly donate time and money to local causes and are passionate about investing in the areas we build.

In 2020, Taylor Wimpey contributed £287 million to local communities via our planning obligations to provide local infrastructure around the country, including affordable homes, public transport and education facilities.

With the launch of this development, Taylor Wimpey has plans to contribute around £750,000 towards affordable housing in Blackburn, over £2.4m towards education within the area, £350,000 being contributed towards green infrastructure and £26,000 for road safety improvements.

Sustainability Sustainability

SUDS (Sustainable Drainage System) creates habitats for creatures as well as a drainage system for the site. We intend to provide an EV Charging at each unit and bike storage for every dwelling without a garage.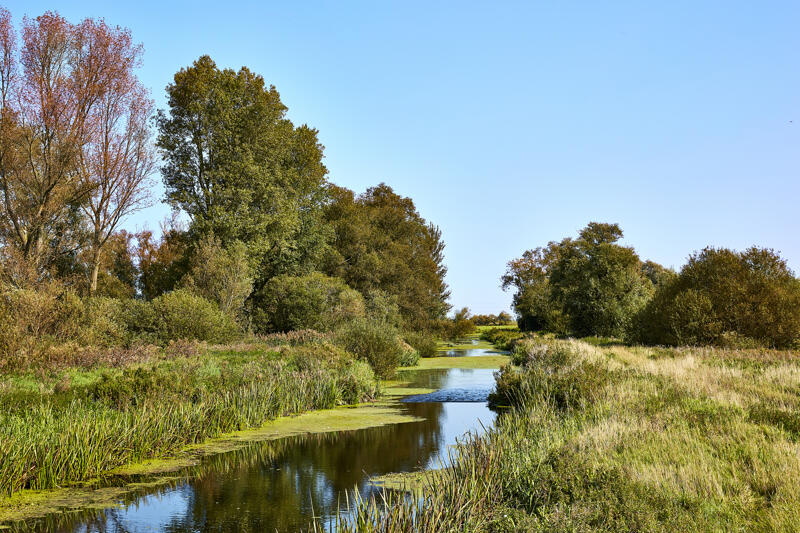 Why Taylor Wimpey?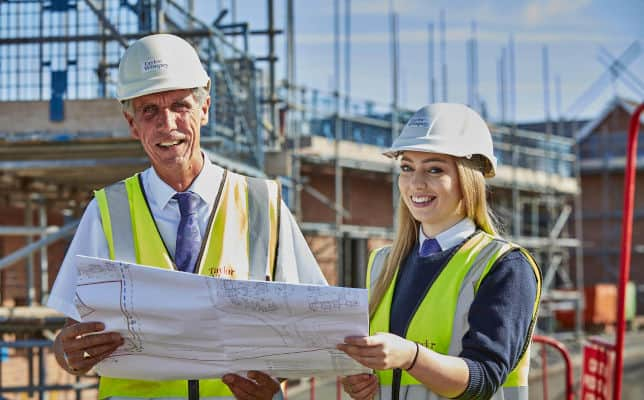 Learn more Why choose us? We're one of the UK's largest homebuilders. Find out why to choose us for your new home.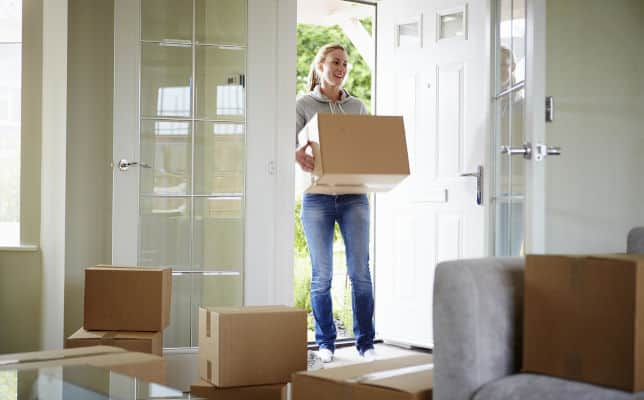 Ways to buy Help with buying your new home Explore the ways we can help get your home buying journey moving.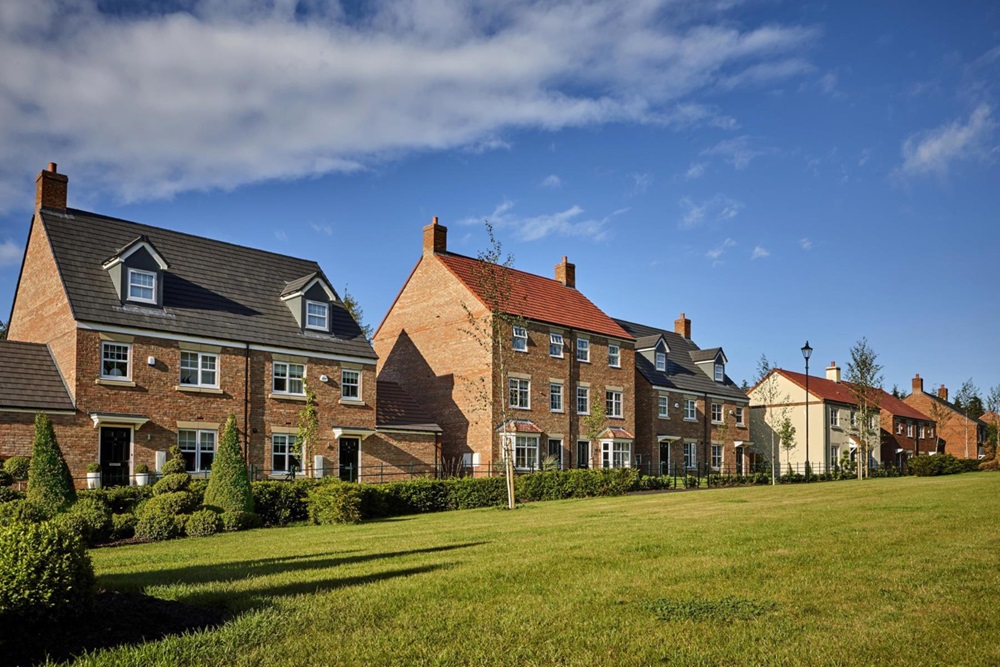 Why choose us Award winning homes We're proud to have been awarded 5 stars for customer satisfaction by the Home Builders Federation.
We use cookies to improve your experience and enable certain functionality. You may delete or block cookies from this site, but parts may not work. By clicking any link on this page you are giving your consent for cookies to be placed on your device. Read More Accept
Home
New Homes
Blackburn
Broken Stones
Ways to buy
Why choose us
In your area
Get in touch
Support
Corporate
Find your home
Jobs
News
Inspire me
Buyer guides
Help to Buy calculator
Land and planning
Our homes
Our reviews
Accessibility
Modern Slavery Act
Privacy policy
Sitemap
Terms of use