Proposed Development
Hambrook Grange
Stoke Gifford, Bristol, BS34 8QB
Learn about our plans for an exciting new community in Stoke Gifford
Taylor Wimpey Bristol have submitted a full planning application for a new residential development of up to 92 new homes, including 35% affordable homes, on land at Hambrook Lane, Stoke Gifford.
Our full planning application was submitted in April 2022.
Some images are used for illustrative purposes only and include optional upgrades at additional cost.
Development managed by Taylor Wimpey Bristol.
Development Map
Location of Hambrook Grange
Location of our proposed development in Stoke Gifford
Wider view of Hambrook Grange's location
Wider view of Hambrook Grange's location
Land use plan of Hambrook Grange
The planned use of land at Hambrook Grange
Building Heights of Hambrook Grange
Planned building heights of Hambrook Grange
Constraints plan of Hambrook Grange
Constraints plan of Hambrook Grange
Drainage Drainage

A Flood Risk Assessment has been produced and has concluded that the site is deemed to be not at risk from flooding.

We propose to discharge surface water flows arising from the proposed development to the existing watercourse to the south, with flows restricted to the existing greenfield run-off rates.

Due to the topography of the site, attenuation will be provided using precast concrete box culverts. Discharge will be restricted using Hydro Brake Flow Controls with the rate equivalent to the percentage impermeable area. Discussions with Wessex Water will continue to agree on the proposed point of connection for foul sewerage and any restrictions on discharge rates that may be required.

Public open space and landscaping Public open space and landscaping

Our proposals recognise the importance of green infrastructure networks on the development.

The low lying land adjacent to Ham Brook has been utilised to create a generous area for allotments which will be accessible from the public right of way.

Pockets of green space will provide 'stepping stone' spaces throughout the development and include more opportunities for play and recreation. The application will be supported by a detailed landscape strategy which will outline the choice of planting to best enhance these spaces.

Upcoming consultation activity Upcoming consultation activity

We value comments from local people and listen to all feedback we receive so that we can deliver new communities where people want to live.

It's important to us that we listen to the views of local people as we develop our plans for the development. Public opinion helps developers better understand the needs and wants of the local area and informs the overall proposal.

We invited the local community and other key stakeholders to comment on our proposals before we submitted a planning application to South Gloucestershire Council in April 2022.

Feedback can still be left on this webpage by clicking the 'Have your say' button, or directly by email to: [email protected]

Homes proposed Homes proposed

Our proposals include up to 92 new homes, including 35% affordable homes, on land at Hambrook Lane, Stoke Gifford.

The general scale of the development is to remain predominantly 2-storey, with some 2.5-storey and 3-storey homes in key locations. The homes will be built using a traditional mix of materials and a design character that builds on both the local context and modern building requirements and expectations.

Ecology Ecology

Preserving and enhancing local wildlife is a key consideration when we plan and build new developments. An ecological survey has been carried out and measures will be put in place to mitigate any impact on native wildlife and plants.

The proposal has been carefully designed to retain the important existing habitats on site. This includes a programme of tree retention, utilising mature trees as focal points for open spaces, as well as the creation of an ecological corridor around the east and south of the site to support wildlife.

A strip of land immediately to the south east of the application site has been set aside as part of a mitigation scheme for great crested newts. Four ponds have been constructed here, with associated habitat including rough grassland and scrub. Two of the ponds have breeding populations of great crested newts, and due consideration will be given to their safeguarding during the construction and operational phases of development.

Connectivity Connectivity

We understand that a new development will have an impact on the existing community and we have carefully considered this in our proposals.

The scheme proposes vehicular access via Hambrook Lane, which will be designed to the Highway Authority's standards and subject to a Road Safety Audit to ensure safe operation. A network of vehicular, cycle and pedestrian connections will be implemented within the site, including a link to the public right of way adjacent to Ham Brook, which in turn links to the Stoke Gifford By-pass.

The emerging layout incorporates landscaped pedestrian, cycle and vehicular routes together with areas of formal and informal public open space, including play provision, retaining existing trees, hedgerows and other key landscape features and integrating these with open areas. There will be connectivity to the existing public right of way, providing access to the Stoke Gifford by-pass to the east and Harry Stoke Road to the west. The layout will also 'futureproof' the permeability of the area should other local development come forward in time by allowing for secondary connections to neighbouring land.
Why Taylor Wimpey?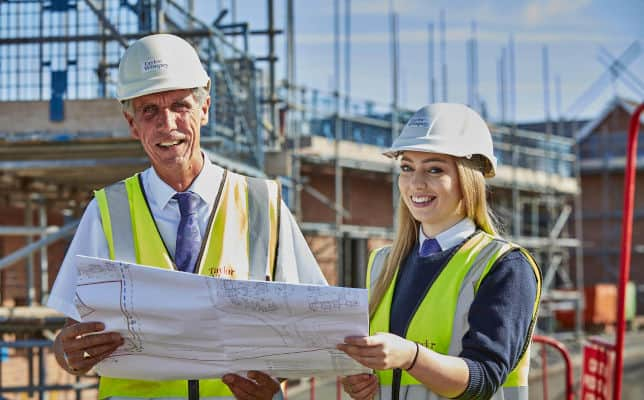 Learn more Why choose us? We're one of the UK's largest homebuilders. Find out why to choose us for your new home.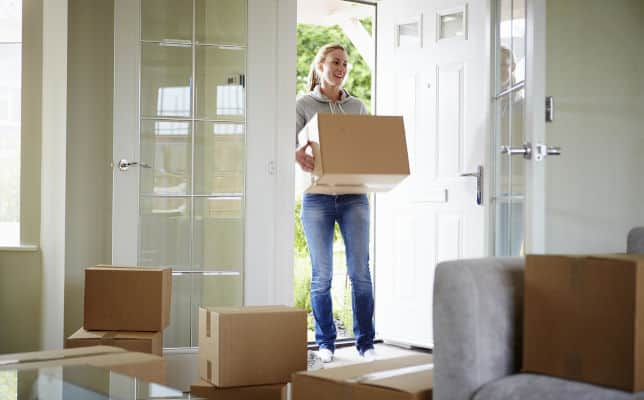 Ways to buy Help with buying your new home Explore the ways we can help get your home buying journey moving.
Why choose us Award winning homes We're proud to have been awarded 5 stars for customer satisfaction by the Home Builders Federation.
We use cookies to improve your experience and enable certain functionality. You may delete or block cookies from this site, but parts may not work. By clicking any link on this page you are giving your consent for cookies to be placed on your device. Read More Accept
Home
New Homes
Bristol
Hambrook Grange
Ways to buy
Why choose us
Touchpoint
Contact us
Support
Corporate
Find your home
Jobs
News
Inspiration & guides
Buyer guides
Energy efficient homes
Land and planning
Our homes
Our reviews
Accessibility
Modern Slavery Act
Privacy policy
Sitemap
Terms of use