Proposed Development
Chyryton Grange
Boat Lane, Evesham, WR114BP
Learn about our plans for an exciting new community in Evesham
As you may be aware, we are preparing a reserved matters planning application for a development of 200 new homes on land off Boat Lane, Evesham which will be known as 'Chyryton Grange'. Our plans also include a community orchard, a new children's play area, public and private landscaping, enhancement of the 800-year-old Abbot Chyryton's wall and new road access into the development off Abbey Road.

We consulted the community in Autumn 2021 and, since then, we have continued to evolve our plans to take technical assessments and feedback into account. The plans have been shaped by investigations including those assessing the archaeology of the site to ensure the development considers and respects its rich heritage. We are committed to continuing to work with Council officers, Historic England and local stakeholders as we finalise our plans.

It's important to us that the community is kept informed as we finalise a reserved matters planning application which will be submitted to Wychavon District Council in October 2022.

To receive updates on this upcoming development, please register your interest.
Some images are used for illustrative purposes only and include optional upgrades at additional cost.
Development managed by Taylor Wimpey Midlands.
Timeline Timeline
Timeline
2016 – The site is allocated for residential developing in the South Worcestershire Development Plan.

2019 – Outline planning permission is awarded by Wyhavon District Council, agreeing the principle of development for 200 homes on the site.

Autumn 2021 – Public consultation on reserved matters applications for new community named 'Chyryton Grange' on the site, including a public webinar.

Summer 2022 – Wychavon District Council's planning committee deferred the two reserved matters applications for highways infrastructure (20/00938/RM) and drainage infrastructure (20/00939/RM) to allow archaeology works to take place.

Autumn 2022 – A revised single reserved matters application has now been submitted for the site, which takes continued archaeological assessments into account. This single reserved matters application merges and replaces the two previous applications noted above, which will now be withdrawn.

Spring 2022: A reserved matters application was submitted for 138 new homes to the south of Boat Lane (ref: W/22/00912/RM)

Summer 2022 – Wychavon District Council's planning committee deferred the two reserved matters applications for highways infrastructure (ref: 20/00938/RM) and drainage infrastructure (ref: 20/00939/RM) to allow further archaeology assessments to take place.

Autumn 2022: A new single reserved matters application (ref: W/22/02308/RM) was submitted which took continued archaeological assessments into account. This new reserved matters application includes 200 homes and all of the infrastructure and new homes (138) covered by the three previous applications noted above.

February 2023: Following statutory consultee responses, the proposals have been updated. After further conservation work at Abbott Chyryton wall, new subterranean archaeological discoveries have been made. As a result, the Boat Lane highway interchange has been moved further west with new landscaping included around the conservation site to reflect this discovery. Updates to the applications also include a draft travel and movement plan for the site, which sees cycle storage sheds added to all homes without garages.

About our proposal About our proposal
The proposals
We want to create a thriving new community on the banks of the River Avon in Evesham. Our plans meet the local housing needs on a site that has been identified by Wychavon District Council as suitable for residential development.

Our plans include a range of one to five-bedroom properties, of which 40% will be allocated as affordable housing. We will also deliver a community orchard, a children's play area, public and private landscaping, enhancement of the 800-year-old Abbot Chyryton's wall, and new road access off Abbey Road.

To see the proposed reserved matters layout, click here.
New homes
The proposed layout includes character areas to provide variation through the site. The materials, including red brick and render, have been chosen to complement Evesham's character and the area around the site.

Over half of the new homes would look out onto public open space or the River Avon. it is important to us that, for existing and future residents, the homes that will look on to the River Avon are attractive homes both to live in and look at.

A variety of housing types and tenures are included in our proposals, with a mix of one to five bedroom homes. In response to identified local needs the proposals include:
• 14 1-bedroom homes
• 86 2-bedroom homes
• 59 3-bedroom homes
• 20 4-bedroom homes
• 21 5-bedroom homes

80 homes (40% of the scheme) will be provided as affordable housing with 64 homes at social rents and 16 under shared ownership.

The homes will range from 1 to 3 storeys, with 5 homes at 1-storey, 185 homes at 2 storey and 10 homes at 3 storey.
See illustrative street scenes for the development below.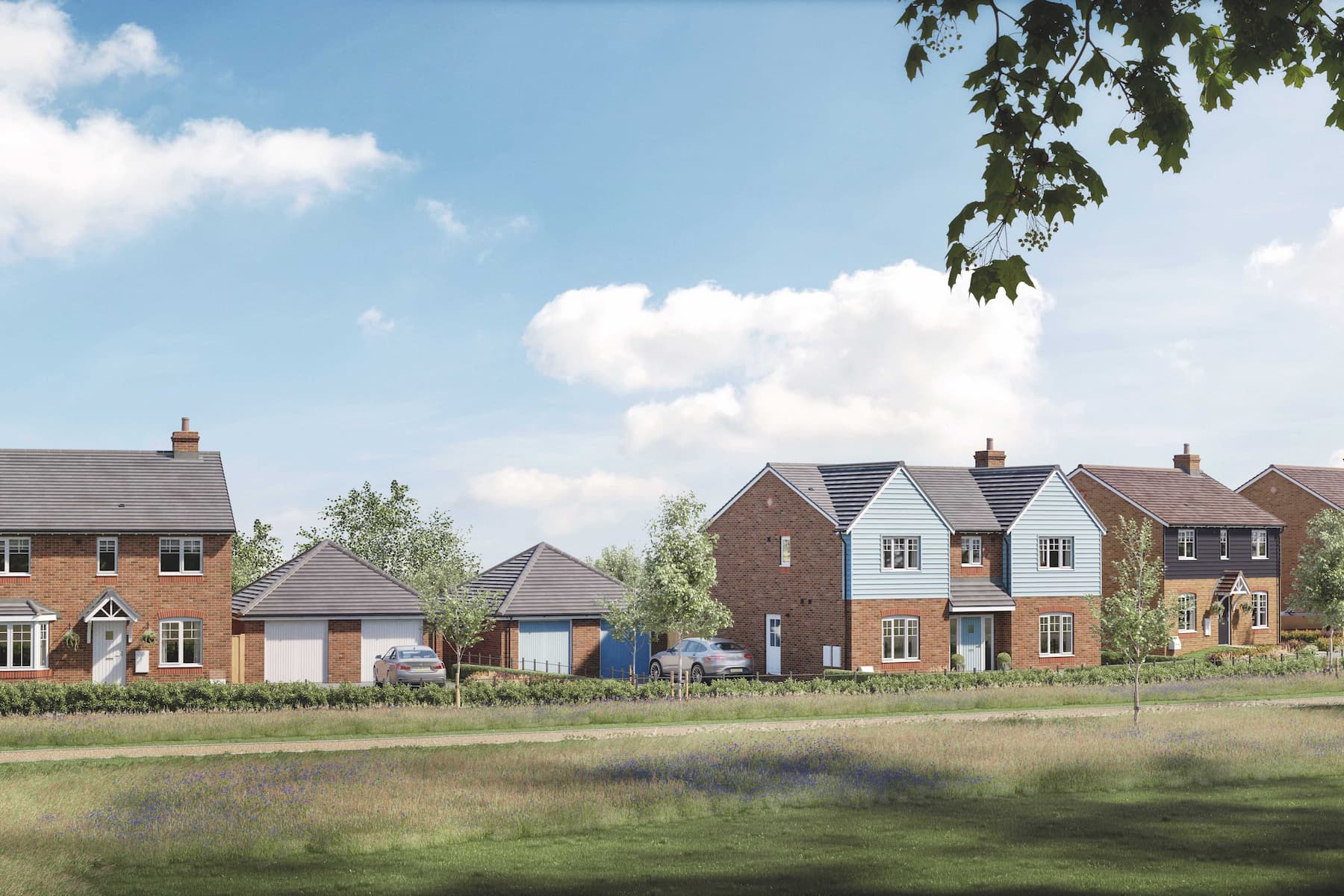 You said, we listened You said, we listened

Following the public consultation in November and ongoing engagement with local stakeholders, the design team have considered all the feedback that was provided. As a result, a number of revisions were made to the scheme.
Boat Lane and connectivity
We understand existing members of the community and those visiting Evesham use Boat Lane to travel to and from the Hampton Ferry and to walk along the River Avon. The proposals would not impact on this connectivity, leaving Boat Lane as it currently is, with a new road crossing from the site to the north and the site to the south of Boat Lane. This would allow pedestrians, cars and caravans to continue to use Boat Lane.

The Boat Lane interchange, where the internal site road in the southern site crosses Boat Lane to the northern parcel, could move further west than the position currently shown on the layout. However, this would be dependent on the outcomes of additional trial trenching and conversations with Historic England. We will make the community aware of any changes that are made to the application as a result of this ongoing engagement via the project website.
Cycle and Pedestrian
We understand what a great asset the new Hampton Bridge will be for Evesham and we have been working with the Hampton Bridge group to ensure it is delivered as soon as possible. Our plans have also been revised to include more direct pedestrian links between Evesham town centre and the new Hampton Bridge to provide ease of access for those travelling by foot or bike. Shared pathways have also been widened to 3 metres for both pedestrians and cyclists.

Taylor Wimpey will continue to engage with the Hampton Bridge group to ensure the plans complement one another and work together to deliver a positive development for the community.

Technical considerations Technical considerations
Archaeology
Our proposals have been informed by continued archaeological assessments and engagement with key stakeholders including Historic England to ensure the final layout considers and respects any archaeological findings. Our plans have therefore evolved to take local heritage assets into account, including the 800-year-old Abbot Chyryton's Wall.

The archaeology and heritage value of the site is of the utmost importance to Taylor Wimpey and we are committed to ensuring that any new archaeological finds are preserved. These exceptional digs would not take place without the development being brought forward, and any discoveries will be shared with local museums and schools for them to enjoy and learn from in perpetuity.
Connectivity
We understand that a new development will have an impact on the existing community and we have carefully considered this as we have developed our proposals.

Vehicular access is proposed from Abbey Road, whose junction with the development will be upgraded to facilitate access. The plans will also include a new 'Boat Lane interchange' or crossing between the site to the south of Boat Lane and that to the north. This will not impact on the current use of Boat Lane, where pedestrians, cars and caravans will be able to continue to access the ferry across the River Avon. Additional shared-use paths will cross the site, facilitating pedestrian and cycle trips between Evesham town centre and south of the River Avon.

The majority of parking spaces will be provided on the residential plots, either in garages or on driveways. Visitor spaces will also be provided on site.
Drainage
The site includes areas of Flood Zone 2 and 3 (towards the east of the site). There will not be any built development within the area of Flood Zone 3. The site already benefits from an existing Drainage Infrastructure reserved matters application, which outlines the details of the proposed drainage strategy for the site and the locations of the proposed drainage infrastructure. This application is separate from the current reserved matters application.
Ecology/Environment
Reducing our impact on the environment is very important to us, and we consider it at every stage of our operations. We work with our partners in the supply chain to source sustainable materials and with our contractors to minimise the impact of our construction sites on the local area. We also design homes to be energy and resource efficient to live in. Each home will include its own electric vehicle charging point to accommodate and encourage the transition away from petrol and diesel vehicles.

More details on our approach to sustainability can be seen here.

Community benefits Community benefits
Economic benefits
We want to deliver new homes and facilities that positively integrate with and enhance the local community.

If our reserved matters planning application is approved, we will make a financial contribution to Wychavon District Council which will be used to improve local infrastructure and facilities. While the council will decide how our contribution is spent, it could go towards improving local roads, supporting delivery of new sporting facilities, expanding existing healthcare centres or developing educational facilities.
Open space
Ensuring our residents and the local community have access to attractive and usable green open space is a key consideration.

Our plans for Boat Lane include areas of public open space including a community orchard and new planting and landscaping throughout the site. In addition, an area of existing grassland to the east of the site will be retained to promote biodiversity and provide both new and existing residents with significant areas of green open space on the edge of the town near the River Avon.
Amenities & facilities
A new play area will be provided to encourage residents and their families to meet and spend time with neighbours and friends onsite, which will help to foster a vibrant new community.

Why Taylor Wimpey?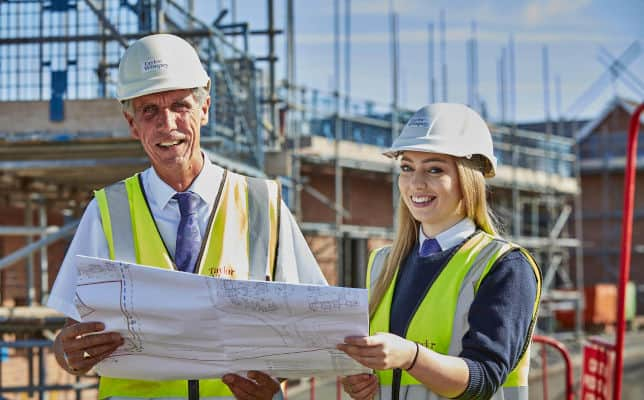 Learn more Why choose us? We're one of the UK's largest homebuilders. Find out why to choose us for your new home.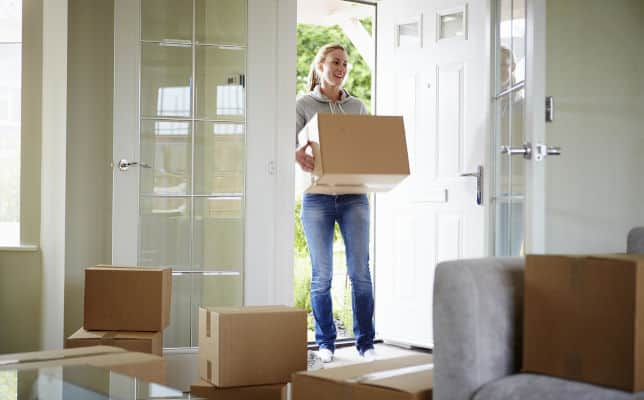 Ways to buy Help with buying your new home Explore the ways we can help get your home buying journey moving.
Why choose us Award winning homes We're proud to have been awarded 5 stars for customer satisfaction by the Home Builders Federation.
We use cookies to improve your experience and enable certain functionality. You may delete or block cookies from this site, but parts may not work. By clicking any link on this page you are giving your consent for cookies to be placed on your device. Read More Accept
Home
New Homes
Evesham
Chyryton Grange
Ways to buy
Why choose us
Touchpoint
Contact us
Support
Corporate
Find your home
Jobs
News
Inspiration & guides
Buyer guides
Energy efficient homes
Land and planning
Our homes
Our reviews
Accessibility
Modern Slavery Act
Privacy policy
Sitemap
Terms of use