Proposed Development
Mountbatten View
Honiton, EX14 1AR
Learn more about what we're planning at Mountbatten View in Honiton
We are proposing 21 new homes with public open space on Land at Ottery Moor Lane in Honiton, adjacent to our existing development at Mountbatten Mews. We are currently engaging with East Devon District Council through the pre-application advice process and are hoping to submit a planning application later in the autumn.

The application will be for outline planning permission and, while this means the detailed design is not established, we have designed an indicative site layout that shows how the site could accommodate the proposed new homes.

We have included some documents below with more information about the proposals. There is also an opportunity for you to leave feedback on the proposals; we encourage you to do this and look forward to receiving your comments.
Some images are used for illustrative purposes only and include optional upgrades at additional cost.
Development managed by Taylor Wimpey Exeter.
Our proposals for Mountbatten View
Introduction
This is an overview of the proposed development at Ottery Moor Lane in Honiton that we plan to submit an outline planning application for later in the autumn of 2022.
The development is proposed to deliver 21 new homes, which will include 6 affordable homes. All of the homes will have off road parking, private gardens and many will have garages as well. There will be an area of informal public open space in the north east of the site and flood attenuation in the south west.
Site layout
The layout of the site has been influenced heavily by shape of the site and the need to mitigate noise impacts from the A30. The indicative layout shown here indicates how the site could deliver 21 dwellings with access, public open space and flood attenuation.
As the application we are preparing to submit is for outline planning permission, this layout is indicative and not a finalised design.
Planning application
We are currently engaging with the Council via the pre-application advice process and our advice request was registered on 1
st
August 2022. Initial conversations have been positive, supportive of the scheme, and we are expecting a formal response soon.
An application for outline planning permission is being prepared. This application will only cover the access in detail, all other matters will be dealt with in a later 'reserved matters' application.
Draft Local Plan - Honi_10
The site is a 'preferred allocation' in the emerging Draft Local Plan meaning it has been scored favourably to be allocated for housing by the Council's Strategic Planning Committee.
Owned by Taylor Wimpey, the developer of the adjoining Mountbatten Mews development, the site is available now and deliverable in the short term. The site is well placed to assist with the current shortfall in housing delivery within the district.
Honi_10
This site forms a narrow strip of Greenfield land on the northern side of Honiton, south of the A30. The site is well screened but lies close to the A30 and vehicle noise impacts could impact in development capacity. Its narrow form is a further constraint but in other respects the site appears well placed for development including in respect of proximity to services and facilities in Honiton.
Local plan - site context
Honiton is classed as a 'Main Town' and a focal point for development (Strategy 1 of the Local Plan).
The site is adjacent to the built up area boundary (BUAB) of the town on two sides.
The site adjoins allocated sites E321, E164 and ES22 (Strategy 23, up to 150 new homes).
Overall, we believe this site represents a logical location to deliver housing within Honiton, given its position close to the existing settlement boundary.
Noise
A Noise Impact Assessment has been prepared and this will be submitted to the Council as part of a planning application. Given the sites proximity next to the A30, we have commissioned a noise assessment to assess the impact of environmental noises on our proposal, relevant to overarching national and local policy requirements relating to noise impacts and new residential development. This assessment has been completed with reference to British Standard BS 8233:2014 and we are satisfied our proposal meets this standard. This assessment will also be submitted to the Council as part of our planning application.
The above image demonstrates that all back garden areas now sit within the acceptable green and yellow decibel levels of below 60dB(A). All noise impacts can be mitigated to acceptable levels by:
Orientation of dwellings to ensure amenity space shielded


Internal layout


Double glazing


Mechanical ventilation
Access and Transport
Access to the development is proposed through the adjacent Mountbatten Mews development. To ensure that existing residents on Ottery Moor Lane are not adversely impacted by the development, an 'ahead only' junction through Mountbatten Mews is proposed for access to avoid traffic having to use Ottery Moor Lane to access the development. Access to existing properties on Ottery Moor Lane will be unchanged.
An 'ahead only' junction is proposed to avoid traffic using Ottery Moor Lane to access the development. Access to existing properties on Ottery Moor Lane will be unchanged.
The site benefits from strong active travel connections (for walking, cycling etc).
Traffic from the development will not have a noticeable impact on the road network.
A Travel Plan has been prepared and will be submitted with the planning application.
Ecology
A Preliminary Ecological Appraisal and Phase 1 Survey has been completed and Phase 2 survey works are currently on-going.
The following phase 2 Surveys are underway and will be completed prior to an application being submitted:
Hedgerow
Invasive plants
Reptiles
Birds
Badger
Bat
Dormouse
All ecological impacts are mitigable and biodiversity net gain can be achieved.
Landscape
A Landscape and Visual Appraisal has been completed and will accompany the planning application.
The proposed development will read as part of the existing built form of the town given its proximity to existing development.
Hedgerow enhancements are proposed to maximise screening and a planting scheme will be produced as part of the detailed design (a consideration for a later application).
Drainage
A Flood Risk Assessment has been completed which has confirmed that the site falls wholly within Flood Zone 1 which is the Environment Agency's lowest category of flood risk.
Surface water flood attenuation is proposed in the south west of the site via gravity connections. All foul water drainage connections can be accommodated by the infrastructure within Mountbatten Mews, the adjoining development. Further detailed drainage design will be confirmed at the Reserved Matters planning stage.
Why Taylor Wimpey?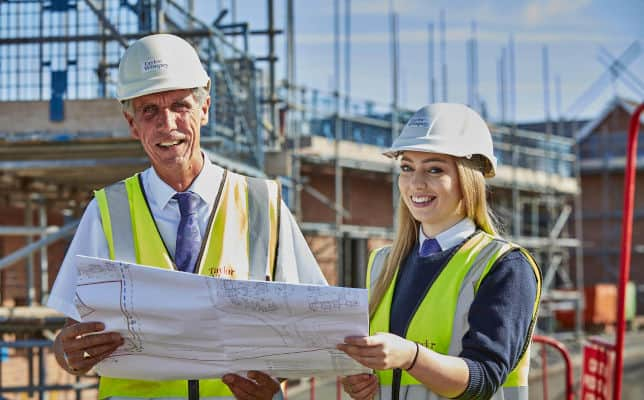 Learn more Why choose us? We're one of the UK's largest homebuilders. Find out why to choose us for your new home.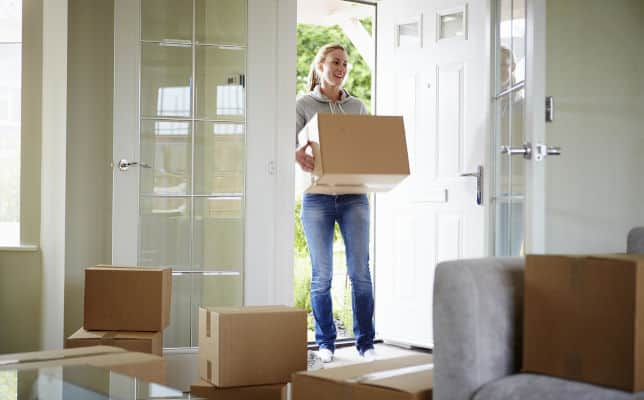 Ways to buy Help with buying your new home Explore the ways we can help get your home buying journey moving.
Why choose us Award winning homes We're proud to have been awarded 5 stars for customer satisfaction by the Home Builders Federation.
We use cookies to improve your experience and enable certain functionality. You may delete or block cookies from this site, but parts may not work. By clicking any link on this page you are giving your consent for cookies to be placed on your device. Read More Accept
Home
New Homes
Honiton
Mountbatten View
Ways to buy
Why choose us
Touchpoint
Contact us
Support
Corporate
Find your home
Jobs
News
Inspiration & guides
Buyer guides
Energy efficient homes
Land and planning
Our homes
Our reviews
Accessibility
Modern Slavery Act
Privacy policy
Sitemap
Terms of use