Proposed Development
Ladden Garden Village
North Yate, BS37 7YX
Learn about our plans for an exciting new community in Yate.
We have submitted a reserved matters planning application for a residential development of up to 157 new homes within Ladden Garden Village, North Yate. These proposals outline the finer details of the development, such as the mix, layout and design of the homes.
The mixed-use development of Ladden Garden Village will eventually contain up to 2,450 residential dwellings, a 50-bed hotel, and 1,000 square metres of community space. The wider proposals also contain plans for a doctors surgery, a local food store, and two primary schools to be constructed as part of a new Local Centre situated within a short distance of our parcel of land. New cycleways and footpaths will also provide convenient links to the local area.
Some images are used for illustrative purposes only and include optional upgrades at additional cost.
Development managed by Taylor Wimpey Bristol.
Development Map
Proposed layout
The proposed layout of Ladden Garden Village
Proposed elevation style
The proposed style of homes for Ladden Garden Village
History of the site History of the site

Ladden Garden Village is situated directly to the north of Yate and north west of Chipping Sodbury. The overall development is around 249 acres, of which approximately 131 are residential.

Previous planning applications

We received outline planning permission for this parcel of Ladden Garden Village from South Gloucestershire Council in July 2015 and have since submitted a Reserved Matter planning application for their consideration, which was validated in July 2021.

The outline planning permission establishes the principle of development, whilst the reserved matters planning application deals with the finer details of the development, such as the mix, layout and design of the homes.

Previous consultations and feedback

We value comments from local people and listen to all feedback we receive so that we can deliver new communities where people want to live.

As part of the process of the Reserved Matters planning application for our phase , we engaged with the local community, South Gloucestershire Council and key stakeholders. We have taken on board the feedback and consultation comments received during this process, and it has helped us to shape our more detailed plans for the site.

Community Community

We believe it's our responsibility to support our communities, so that people are proud to call them home. That's why we regularly donate time and money to local causes, and are passionate about investing in the areas we build. In 2020 we contributed £287 million to local communities via our planning obligations to provide local infrastructure around the country, including affordable homes, public transport and education facilities.
Community benefits
Economic benefits

We want to deliver new homes and facilities that positively integrate with and enhance the local community.

As part of the wider Ladden Garden Village development, contributions will be made to South Gloucestershire Council.

Amenities & facilities

We aim to support the communities in which we build. One way in which we do this is by providing new facilities that local people will benefit from.

As part of the wider Ladden Garden Village development proposals, a new doctors surgery, two new primary schools, a local food store, small scale retail outlets and a pub are planned to be delivered.

Sustainability Sustainability We're committed to building greener, healthier homes for us all. From

energy efficient fixtures and fittings

, to cutting our carbon emissions, and enhancing existing green spaces, we build sustainability into everything we do. Connectivity Connectivity

We understand that a new development will have an impact on the existing community and we have carefully considered this as we have developed our proposals.

The proposed development has been designed with good connectivity in mind and a transport assessment was completed as part of the process to gain outline planning approval. This confirms that the road networks surrounding the proposed development will have sufficient capacity to accommodate the traffic that will be generated.

Access to the development will be provided off Dowsell Way and additional secondary and tertiary roads will be built to provide access to outer edges of the development. Cycling and walking will be encouraged with a network of footpaths and cycleways through the heart of the site, connecting through the residential areas. This will provide easy access to the surrounding area and to existing public transport links.

There are a wide range of public transport options close by, including bus networks such as the Y3 South Glos Lynx, Y4 South Glos Lynx and the 680 service, and Yate railway station is just under 3 miles away. For driving commuters, both the M4 and M5 can be easily accessed, being only a 25-30 minute drive away.

Character Character

Homes proposed

Our proposals include up to 157 homes, comprising 1, 2, 3 and 4 bedroom properties.

The majority of the houses will be two storey, with a mix of detached, semi detached and terraced designs. There will also be five small blocks of apartments which will be no greater than three storeys high, with associated parking.

Street scenes

The appearance of the new homes will be reflective of the local area and our plans detail the use of locally sourced materials to ensure the development is in keeping with existing houses nearby.

The homes will be of a traditional style using mainly red brick, grey reconstituted stone and weatherboard. Roof materials include red roof tiles and grey slate.

Ecology Ecology

Preserving and enhancing local wildlife is a key consideration when we plan and build new developments. An ecological survey has been carried out and has identified that the site is currently of low ecological value.

Our plans include significant opportunities to maintain and enhance the site for local wildlife, in order to encourage biodiversity by increasing the suitability of the site for locally occurring species. As part of these plans, we will be installing bird and bat boxes across the development and creating better ecological environments for existing reptiles. We will also be retaining established trees and vegetation wherever possible including maintaining the ecology corridor along the eastern boundary, as well as contributing new areas of landscaping.

Drainage Drainage

A flood risk assessment was prepared as part of the outline planning application for the wider development. We have prepared a surface water drainage strategy for our parcel of development to ensure that an appropriate drainage strategy is put in place.

To reduce the impact of the proposed development on the existing drainage network, four attenuation ponds are proposed within close proximity of the parcel development boundary to help control the flow of surface water.
Why Taylor Wimpey?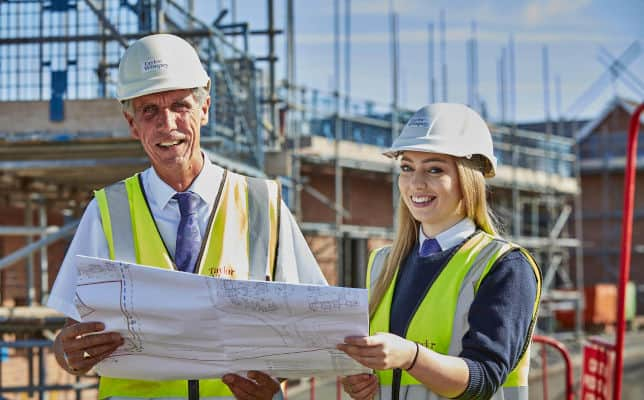 Learn more Why choose us? We're one of the UK's largest homebuilders. Find out why to choose us for your new home.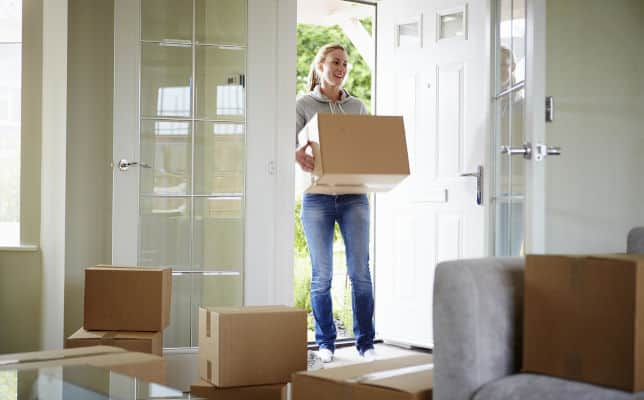 Ways to buy Help with buying your new home Explore the ways we can help get your home buying journey moving.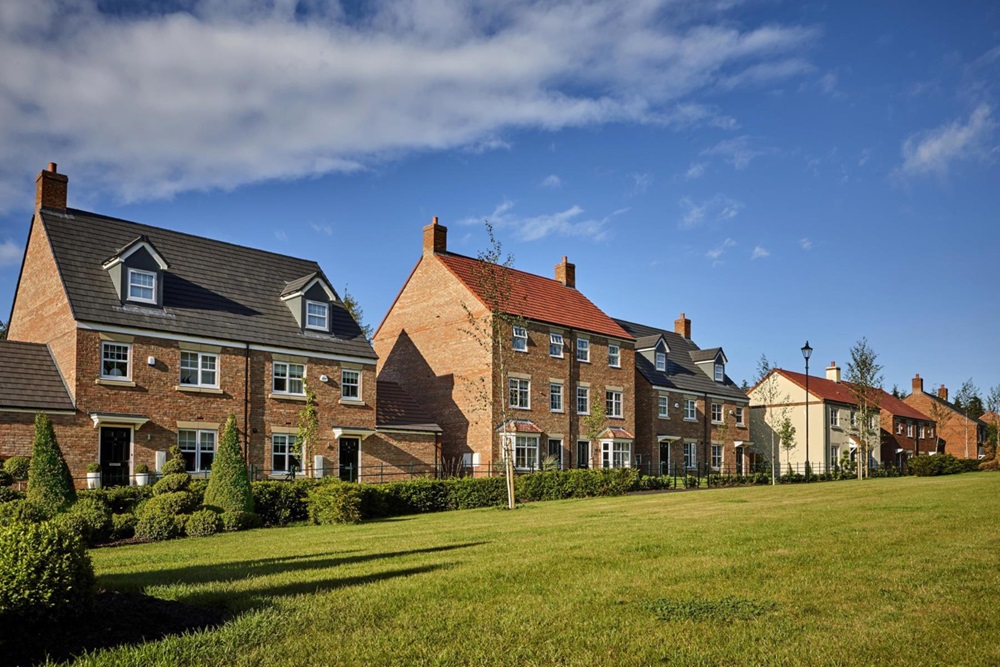 Why choose us Award winning homes We're proud to have been awarded 5 stars for customer satisfaction by the Home Builders Federation.
We use cookies to improve your experience and enable certain functionality. You may delete or block cookies from this site, but parts may not work. By clicking any link on this page you are giving your consent for cookies to be placed on your device. Read More Accept
Home
New Homes
North Yate
Ladden Garden Village
Ways to buy
Why choose us
In your area
Get in touch
Support
Corporate
Find your home
Jobs
News
Inspire me
Buyer guides
Help to Buy calculator
Land and planning
Our homes
Our reviews
Accessibility
Modern Slavery Act
Privacy policy
Sitemap
Terms of use