Proposed Development
Handley Chase
off Stumpcross Hill and London Road, Sleaford , NG34
Learn about our plans for an exciting new community in Sleaford.
We are working closely with local residents, North Kesteven District Council and other key stakeholders to develop plans for an exciting new community in Sleaford.

Our proposals include 238 homes including 1, 2, 3 and 4 bedroom houses, which will be perfect for young couples and families. Included in this are 23 affordable homes for local people.

The development comes as part of a larger sustainable urban extension which aims to delivery 1,450 homes and a new health centre, community centre, retail area, primary school, public house, and care home.
New cycleways and footpaths will provide convenient links to the thriving market town of Sleaford.
Some images are used for illustrative purposes only and include optional upgrades at additional cost.
Development managed by Taylor Wimpey East Midlands.
About our proposal About our proposal
Masterplan
We want to create a thriving new community in Sleaford. We have submitted a Reserved Matters Application in line with the outline planning permission granted by North Kesteven District Council on 13th July 2015.

Handley Chase Sustainable Urban Expansion (SUE) is an allocated site for residential development in North Kesteven District Council Neighbourhood Plan and our proposals meet the objectives that the plan sets out.

The development will provide a mix 231 high quality homes, 10% of which will be affordable housing, and each of the homes will have a dedicated parking space and garden.

The SUE, with our contribution, will deliver 1,450 homes to the vibrant town of Sleaford as well as manage public open spaces, a new health centre, a new primary school and care home facilities.

The Northern Central Green open space in the centre of our proposed site will act as a hub for families to socialise.

The homes at Handley Chase will be surrounded by large green open space and new footpaths and cycleways which will act as great transport links to the nearby city centre.

Street scenes

The external appearance of the homes will draw upon the traditional architectural characteristics of Sleaford. The simple built form of the buildings will complement the local appearance.

Our Handley Chase development will take influence from along London Road and the wider local area.

The development has been designed as per the local design code, including 5 distinctive zones, each with their own unique influence from the local Sleaford area.

Homes proposed

The site will consist of 231, 1, 2, 3 and 4 bedrooms with 10% (23) being allocated as affordable housing.

The majority of the houses will be 2 story, with a mix of detached, semi-detached, and terraced designs.

Our approach Our approach

Connectivity

We understand that a new development will have an impact on the existing community, and we have carefully considered this as we have developed our proposals.

The main road into Handley Chase will be via London Road. We will create a new entrance to the development, leading into a spine road which loops around the site and enables access to the smaller secondary roads leading to cul-de-sac streets and private driveways.

An extensive transport assessment was completed as part of the planning of the site. If planning goes ahead for the site then this will confirm the road network has sufficient capacity to accommodate the traffic that will be generated.

Cycling and walking will be encouraged with a network of footpaths and cycleways which will provide easy access to the Sleaford Town Centre. Existing transport links at Sleaford Railway Station are in walking distance and existing local bus services will service the development.

Drainage

We have prepared a flood risk assessment and surface water drainage strategy to ensure that an appropriate drainage strategy is put in place.

To reduce the impact of the proposed development on the existing drainage network, we propose the attenuation pond at the central-eastern area of the site. This will help control the flow of surface water.

Ecology


Preserving and enhancing local wildlife is a key consideration when we plan and build new developments. We have carried out a number of ecological surveys to identify any ecological constraints on the site.

Working closely with ecologists, the surveys we have carried out have identified no evidence of any protected species. All trees within the boundary of the site will be untouched and existing hedgerows incorporated into the proposed layout.

Our plans include significant opportunities to enhance the site for local wildlife and measures to enhance biodiversity.

History of the site History of the site

Previous use

The location for this development resides in the larger SUE area allocated by the North Kesteven District Council for housing development. The 3 sites used as part of this SUE are all greenfield sites and consist of New Quarrington Land, East Field Land and the Bullock Pasture.

Previous planning applications

The site has been granted outline planning permission as part of the North Kesteven Local Plan, and a Reserved Matters application is currently being analysed by the local authority. The latter is a plan with much finer details, showing the development layout, housing mix and design of the homes.

Community benefits Community benefits

Economic benefits

We want to deliver new homes and facilities that positively integrate with and enhance the local community.

If our reserved matters planning application is approved, we will make a financial contribution to the North Kesteven County Council which will be used to improve local infrastructure and facilities. While the council will decide how our contribution is spent, it could go towards improving local roads, supporting delivery of new sporting facilities, expanding exiting healthcare centres, or developing educational facilities.

Open space

Ensuring our residents and the local community have access to beautiful green open spaces is a key consideration. The open space on our site is part of the wider SUE plan strategized by North Kesteven District Council.

The Northern Central Green acts as a focal point to the site, designed with a pond as the main feature and a large timber bridge providing access.

Amenities & facilities

We aim to support the communities in which we build. One way in which we do this is by contributing to new facilities that local people can benefit from.

A Local Centre will be provided at the main entrance of the wider development on London Road providing facilities and amenities for the local community. We will also contribute to the recreation area to the south-eastern corner of the sile, which will provide facilities for a wide range of sports and age groups. A pavilion building and changing room facilities will also be provided.

Community

We believe it's our responsibility to support our communities, so that people are proud to call them home. That's why we regularly donate time and money to local causes, and are passionate about investing in the areas we build.

Sustainability

We're committed to building greener, healthier homes for us all. From energy efficient fixtures and fittings, to cutting our carbon emissions, and enhancing existing green spaces, we build sustainability into everything we do.



Why Taylor Wimpey?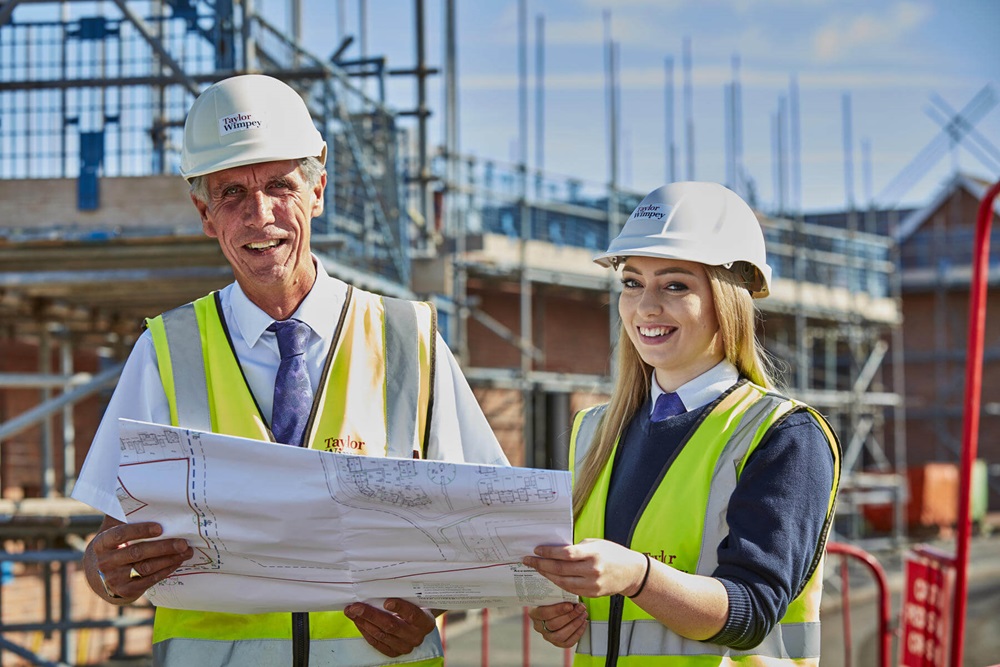 Learn more Why choose us? We're one of the UK's largest homebuilders. Find out why to choose us for your new home.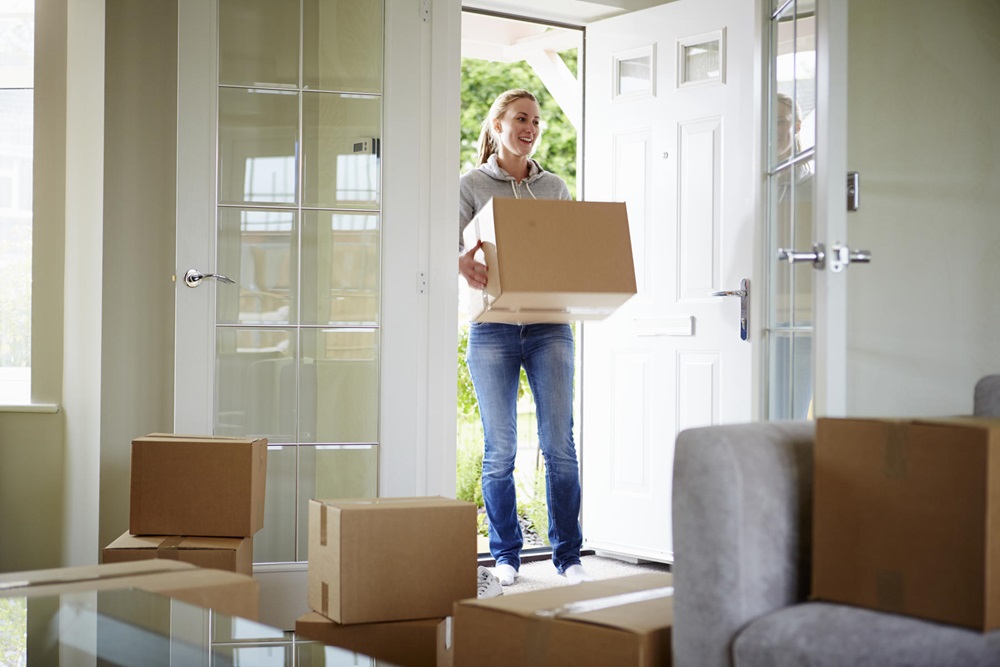 Ways to buy Help with buying your new home Explore the ways we can help get your home buying journey moving.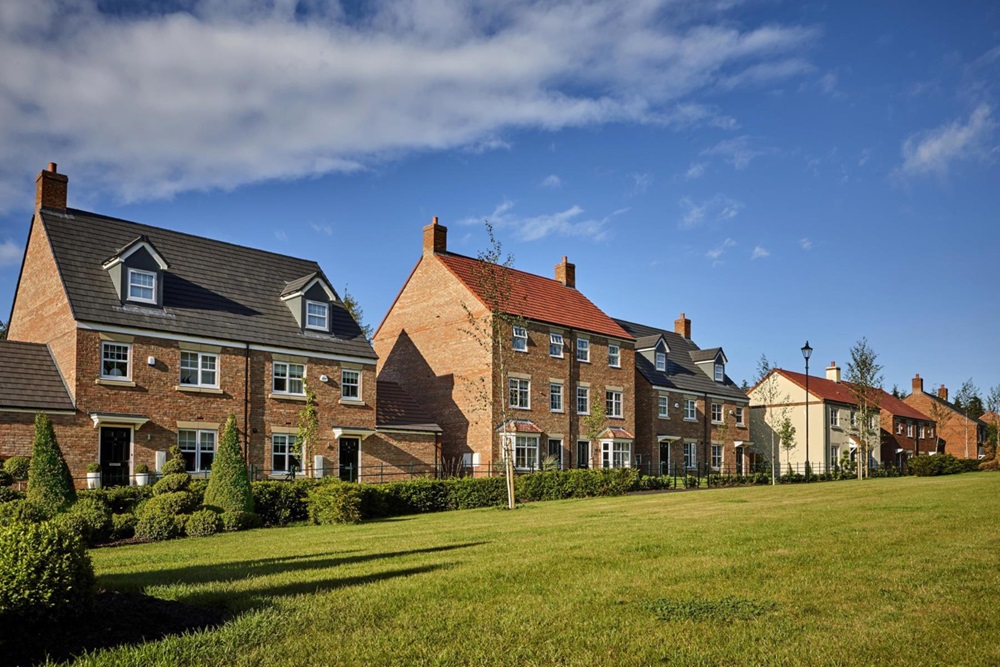 Why choose us Award winning homes We're proud to have been awarded 5 stars for customer satisfaction by the Home Builders Federation.
We use cookies to improve your experience and enable certain functionality. You may delete or block cookies from this site, but parts may not work. By clicking any link on this page you are giving your consent for cookies to be placed on your device. Read More Accept
Home
New Homes
Sleaford
Handley Chase
Ways to buy
Why choose us
In your area
Get in touch
Support
Corporate
Find your home
Jobs
News
Inspire me
Buyer guides
Help to Buy calculator
Land and planning
Our homes
Our reviews
Accessibility
Modern Slavery Act
Privacy policy
Sitemap
Terms of use