Proposed Development
Kingsfleet
Thetford, IP24 2RG
Learn about the new community we will be building at Kingsfleet in Thetford
We have received reserved matters planning approval for a new community of 225 high quality homes west of Norwich Road in Thetford. This site forms part of the Thetford Sustainable Urban Extension, which benefits from outline planning permission for up to 5,000 homes, 22.5ha of employment land, schools, amenity, play areas and access. Outline planning permission was granted in November 2015 by Breckland Council.

The development, which lies to the west of Norwich Road and south of the A11, just north of Thetford, will deliver a mix of one to four bedroom homes, including 24 (10%) which will be provided as affordable housing. There will also be areas of public open space and children's play areas for residents and the wider community to enjoy.

We currently expect to start construction in summer 2022 and you can register your interest in a new home by clicking the button to the right.
Some images are used for illustrative purposes only and include optional upgrades at additional cost.
Development managed by Taylor Wimpey East Anglia.
Development Map
The masterplan
We want to create a sensitively designed and high-quality residential neighbourhood, which complements the character of its existing setting.
The development site is 9.32 hectares and will provide:
• 225 one to four bedroom homes with a mix of terraced, semi-detached, and detached designs of 2 and 2.5 storeys
• 24 (10%) affordable homes; 60% would be available to rent and 40% via shared ownership schemes
• Public open space including a children's play area
• An attractive street scene with key open spaces and streets fully overlooked
• A layout that allows residents to walk around and connect to the local area
• Car parking and provision of garages in accordance with Norfolk Parking Standards
• Streets fully accessible to refuse and emergency vehicles
• An attractive green infrastructure network within which the new homes will be located and which respects and enhances the site's semi-rural setting
Placemaking
We want to create a development with a real sense of community and where residents can enjoy living. The following plan shows how we will be making the development an attractive place to live, with open spaces and footpaths to provide connectivity to surrounding areas. The site is located close to a number of amenities within walking distance, including a local superstore and garden centre.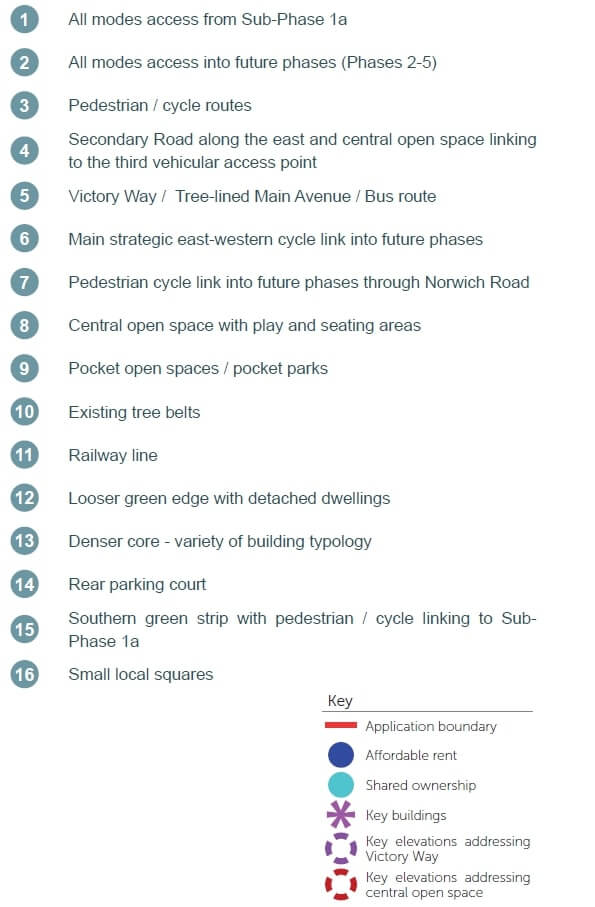 Street scenes
The appearance of the new homes will be reflective of the local area and we will use locally sourced materials to ensure the development is in keeping with existing houses nearby.
To create a pleasing street scene, all homes will feature clean, un-complicated, complementary detailing with high quality facing materials. The homes will be of a traditional style using mainly buff brick and red brick as the main facing material, with black weatherboarding and white render used in places. The homes will also feature white framed UPVC windows, with roofing material comprising slate grey tiles, red pantiles, and brown pantiles.

'Key buildings' will act as focal points throughout the proposed development and will be positioned to create visual interest and a sense of place.





Homes proposed
The development will provide 225 homes, comprising one to four bedroom designs.
The homes will be a mix of 2 and 2.5 storey terraced, semi-detached, and detached properties.

In line with the approved outline planning permission, the development will include 201 private homes and 24 affordable homes. The housing mix will be spread evenly across the development, with affordable housing sensitively distributed over two separate areas.
About our proposals features
Drainage
We have carefully considered our plans to ensure a sufficient drainage strategy is put in place.
A below ground surface water drainage network will be provided on the site that will be sized to cater for all roofs, hard standings, and roads for the development. This will connect via a new culvert below Norwich Road to a proposed swale, located within the valley, that will in turn discharge into a new infiltration basin. In accordance with Sustainable Drainage Systems requirements, the swale and infiltration basin will provide the required amount of water treatment, with the infiltration basin sized to cater for all rainfall events up to and including the 100 year plus 40% climate change allowance event. The on-site drainage network will be offered to Anglian Water for adoption.
Foul water
Foul water drainage networks will be provided on the site which will be routed to connect into foul water spurs installed as part of earlier phases. The drainage network will be offered to Anglian Water for adoption.
Ecology
Preserving and enhancing local wildlife is a key consideration when we plan and build new developments.
We will be introducing a number of ecological enhancements.

Where possible, hedgerows and woodland at the boundaries of the site will be retained to allow the corridors and shelter/foraging areas for wildlife to grow and mature.

New landscaping will incorporate native and wildlife-attracting trees, shrubs, and wildflower areas to benefit a variety of wildlife including birds, bats, and invertebrates.

Appropriately located bat and bird boxes will be incorporated into the development, together with hedgehog links to enable hedgehogs to move freely throughout the site.

A lighting strategy will be agreed with the local planning authority to ensure there will be no adverse impact on wildlife, e.g. bats and dormice.
Landscaping
Our proposals for the development respect and enhance the site's semi-rural setting by providing an attractive green infrastructure network within which the new homes will be located.
We will retain and enhance the existing planting around the site boundaries which will act as a buffer between Norwich Road, A11 & adjacent housing and the site.
Shrub planting
Shrub planting within the development will be designed to unify street scenes, soften building facades, and add to the overall character of the site through the use of different species in different areas. Planting along building frontages will be limited to narrow strips to ensure the areas can be easily maintained by residents. Away from building frontages, planting will be managed and will, in places, such as around the open space, utilise hedges to provide additional structure.
Tree Planting
Within the housing areas the majority of trees will consist of more ornamental species such as Cardinal Royal (an ornamental red berry tree) and Prunus avium 'Plena' (an ornamental form of the native wild cherry). In private gardens, trees will primarily consist of smaller garden-scale species such as cherries and apples.

In both public and private areas, larger specimens will be included where appropriate.
Open space
Ensuring our residents and the local community have access to beautiful green open spaces is a key consideration.
The development will provide a central area of green open space, including a children's play area with natural play elements for residents and the wider community to enjoy.
Environmental strategy
The site will be developed in accordance with the goals outlined in our Environment Strategy, which aims to
Address climate change within our developments;
Improve biodiversity and nature on our sites; and
Reduce waste by using fewer and more sustainable resources.
Energy efficiency and sustainability
We are committed to building greener, healthier homes for us all. From energy efficient fixtures and fittings, to cutting our carbon emissions, and enhancing existing green spaces, we build sustainability into everything we do.
Over half of the homes will be built in compliance with the 2023 Parts L and F changes to Building Regulations which will result in a 31% improvement in energy efficiency over current regulations, in every home;
The Fabric First Approach will be utilised to improve u-values and reduce heat loss. Buildings designed and constructed using a fabric first approach aim to minimise the need for energy consumption through methods such as maximising air-tightness, increased levels of insulation, optimising solar gain through the provision of openings and shading, optimising natural ventilation, and using the thermal mass of the building fabric.
Homes will incorporate features including roof mounted PV panels, wastewater heat recovery and gas flue heat recovery systems;
In 2025, air source heat pumps or electric boilers will be used in place of gas boilers, with previously constructed homes easily adapted to these systems
Electric car charging points will be provided for every home with off-street parking

Resources & Waste

The following steps will be taken during construction on site and following completion of the development to minimise waste and ensure the sustainable use of resources.
Engagement with suppliers to meaningfully reduce plastic packaging
Steps to reduce mains water usage on site, including the installation of water butts to recycle rainwater
Minimise potable water use by including technical features, such as restricted flow taps, dual flush cisterns and water saving fitted white goods.
We will also provide customers with information on how to increase recycling at home.
Economic benefits
We want to deliver new homes and facilities that positively integrate with and enhance the local community.
We will be contributing over £128,000 to Breckland Council to help fund local services and infrastructure, including waste management and travel plan contributions. Our contributions to the local community will include:

Affordable Housing – 10% affordable housing to be constructed on the development (60% rent / 40% shared ownership)

Travel Plan Evaluation and Support Contribution - £117,000

Waste Management Contribution - £11,770

Environmental strategy features
Community Community

We believe it's our responsibility to support our communities, so that people are proud to call them home. That's why we regularly donate time and money to local causes, and are passionate about investing in the areas we build. In 2021 we contributed £418 million to local communities via our planning obligations to provide local infrastructure around the country, including affordable homes, public transport, and education facilities.

News and updates News and updates
November 2015 - Breckland Council grants outline planning permission


September 2021 - Submission of a reserved matters application to Breckland Council following further engagement with the local community


February 2022 - Breckland Council approves reserved matters application for development of up to 225 new homes and community facilities
Why Taylor Wimpey?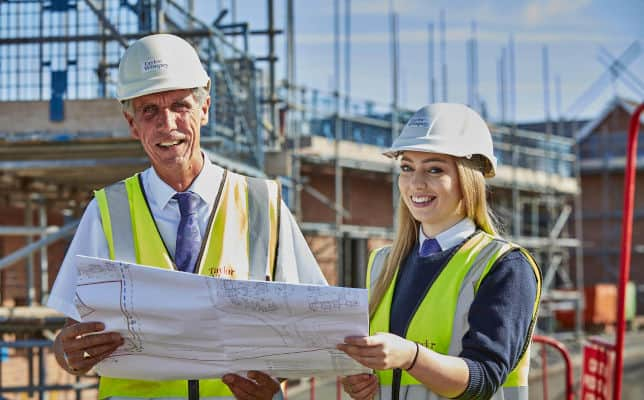 Learn more Why choose us? We're one of the UK's largest homebuilders. Find out why to choose us for your new home.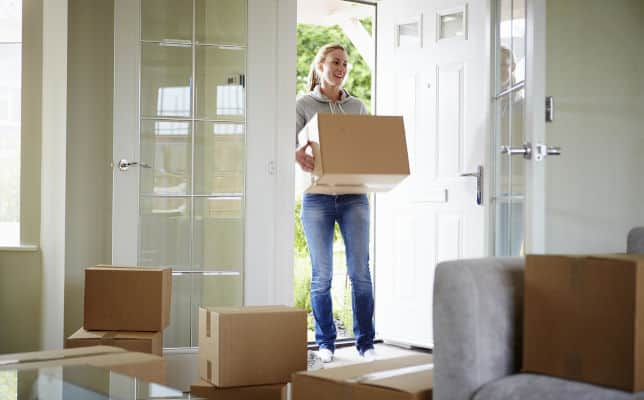 Ways to buy Help with buying your new home Explore the ways we can help get your home buying journey moving.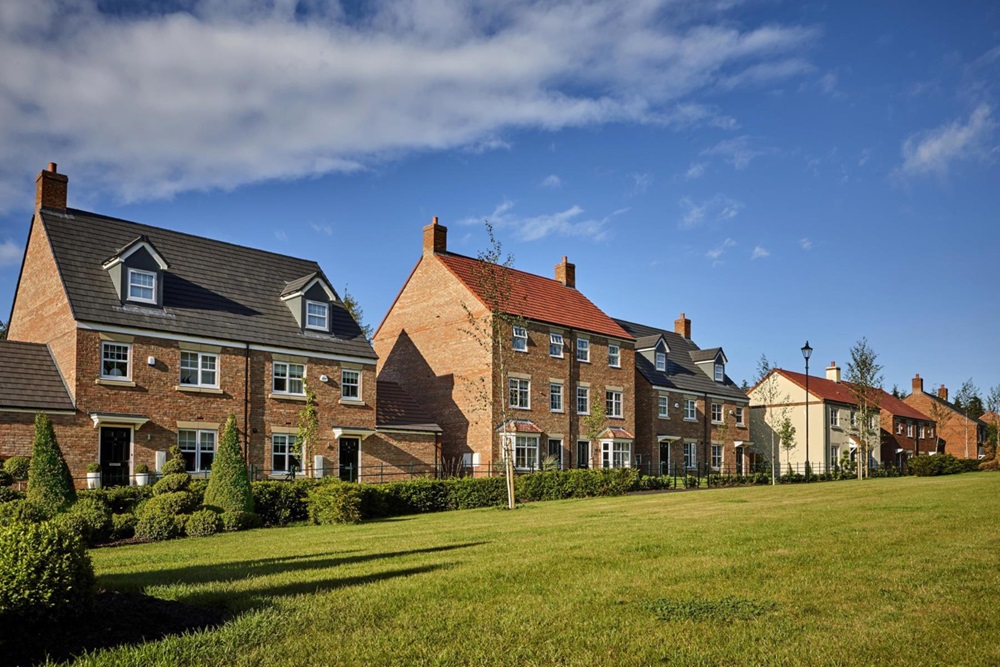 Why choose us Award winning homes We're proud to have been awarded 5 stars for customer satisfaction by the Home Builders Federation.
We use cookies to improve your experience and enable certain functionality. You may delete or block cookies from this site, but parts may not work. By clicking any link on this page you are giving your consent for cookies to be placed on your device. Read More Accept
Home
New Homes
Thetford
Kingsfleet
Ways to buy
Why choose us
In your area
Get in touch
Support
Corporate
Find your home
Jobs
News
Inspire me
Buyer guides
Help to Buy calculator
Land and planning
Our homes
Our reviews
Accessibility
Modern Slavery Act
Privacy policy
Sitemap
Terms of use