Investors Investors Business model Enriching the lives of customers and communities by putting them at the heart of our decisions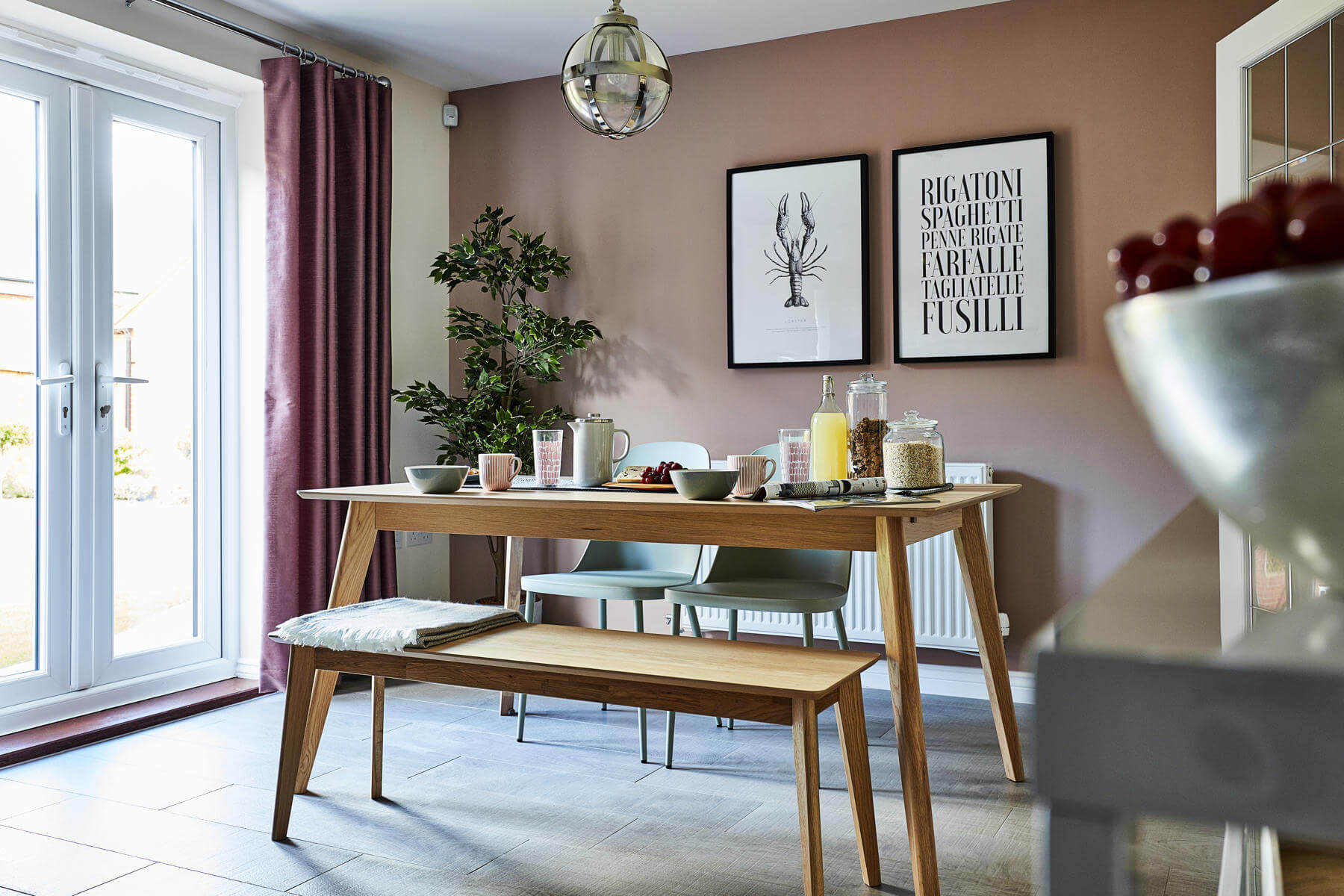 Creating value at every stage
Our vision
Working together to build your dreams
Our mission
Enriching the lives of customers and communities by putting them at the heart of our decisions
Our values
Be respectful, fair and deliver together
Use our knowledge and expertise for positive benefit
Continuously improve and innovate
Build a proud and sustainable legacy
Delivering customer service

We remain focused on, and are committed to, delivering excellent customer service to all of our customers at every stage of their journey

By enhancing every step of our customers' buying and after service experience, building homes which are right first time and right for our customer's income and lifestyle, we can create real additional value for customers, and the rest of our stakeholders. We aim to deliver an excellent customer experience from start to finish.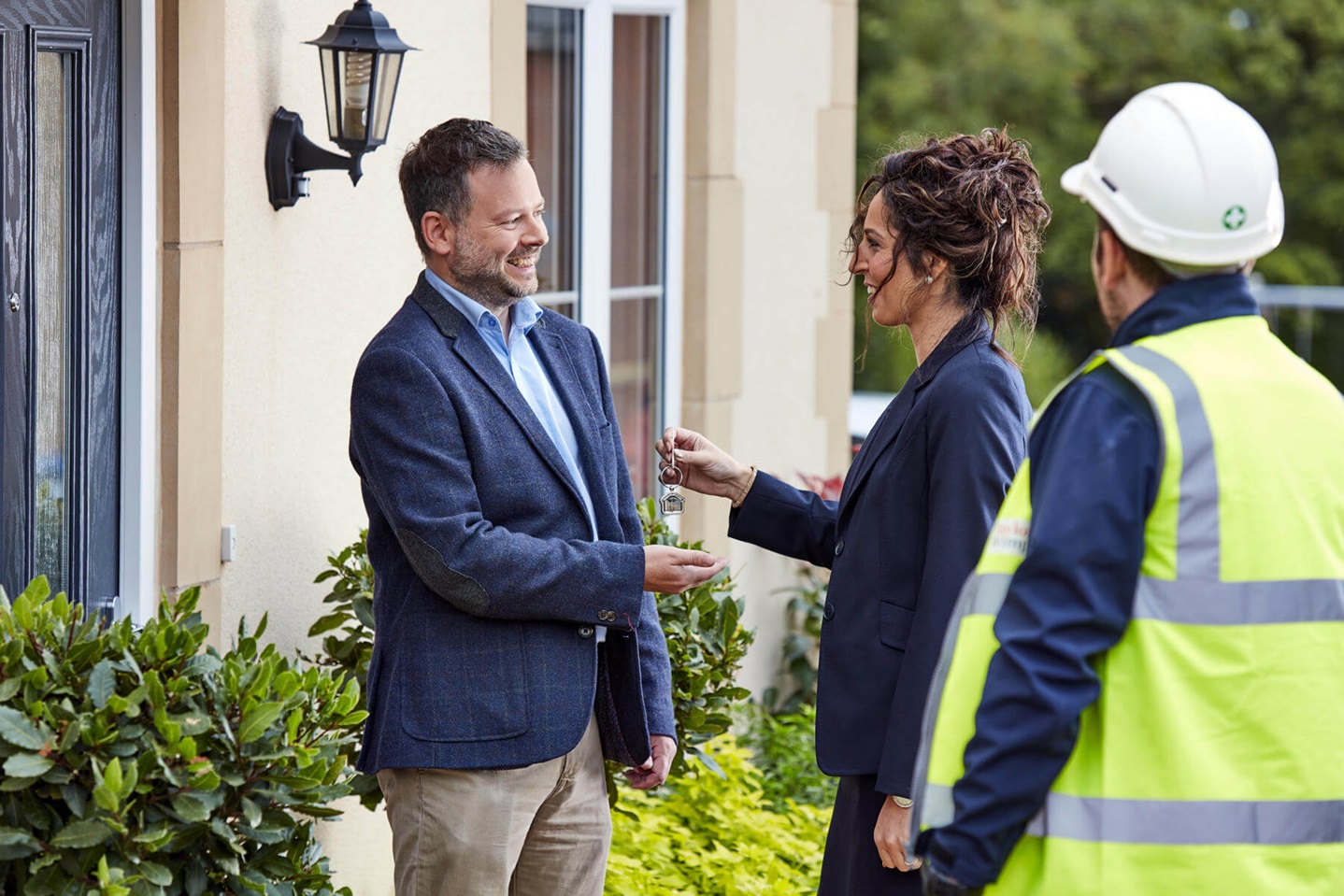 Our people

We aim to be the employer of choice in the housebuilding industry

Our people are the backbone of our customer-centric approach and we are investing in our people and their development to ensure they have the right skills and to help underpin our future growth.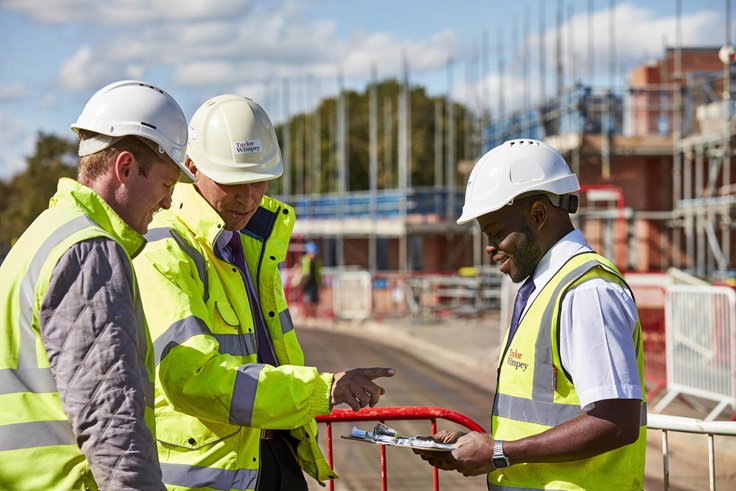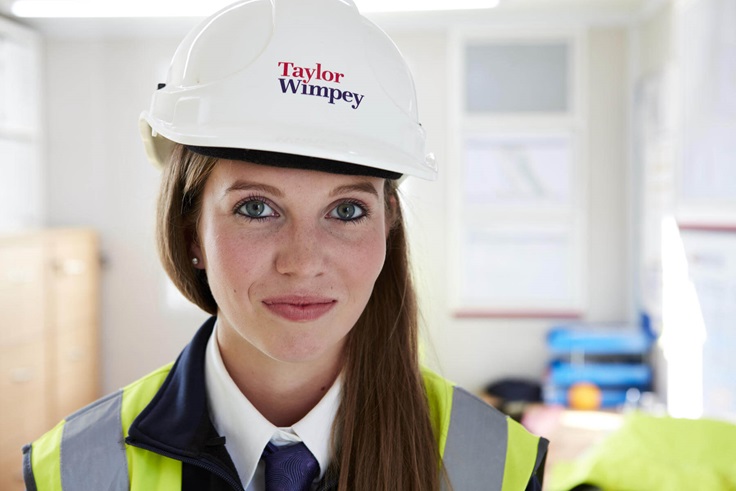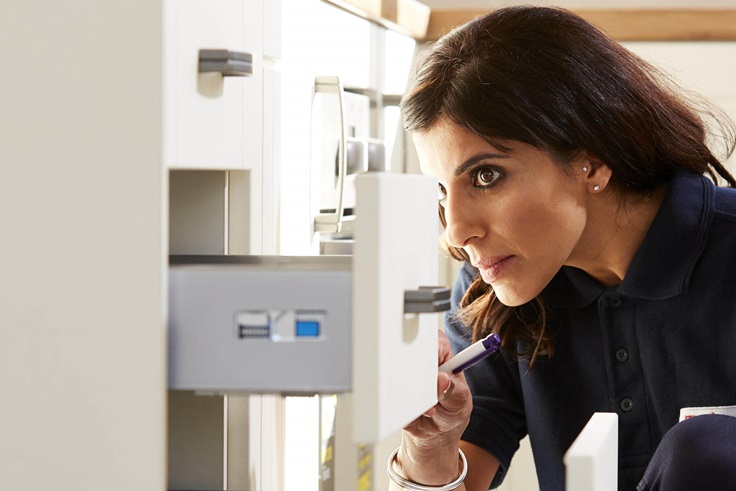 Selecting land
We believe that the quality of our landbank is one of the key strengths for Taylor Wimpey
Land is our key raw ingredient and its selection is important to both our offering for customers and the return we achieve for our shareholders. The landbank remains an important driver of value as it enables us to build and sell the right product, create the right community and deliver the right service to our customers.
Managing community engagement

We aim to be the industry leader in managing the planning and community engagement process

We aim to be the industry leader in all aspects of the planning process and to obtain the right planning consents that enable us to respond to a changing market, reflect the desires of our customer base and deliver the quality homes we want to build, whilst meeting our financial objectives.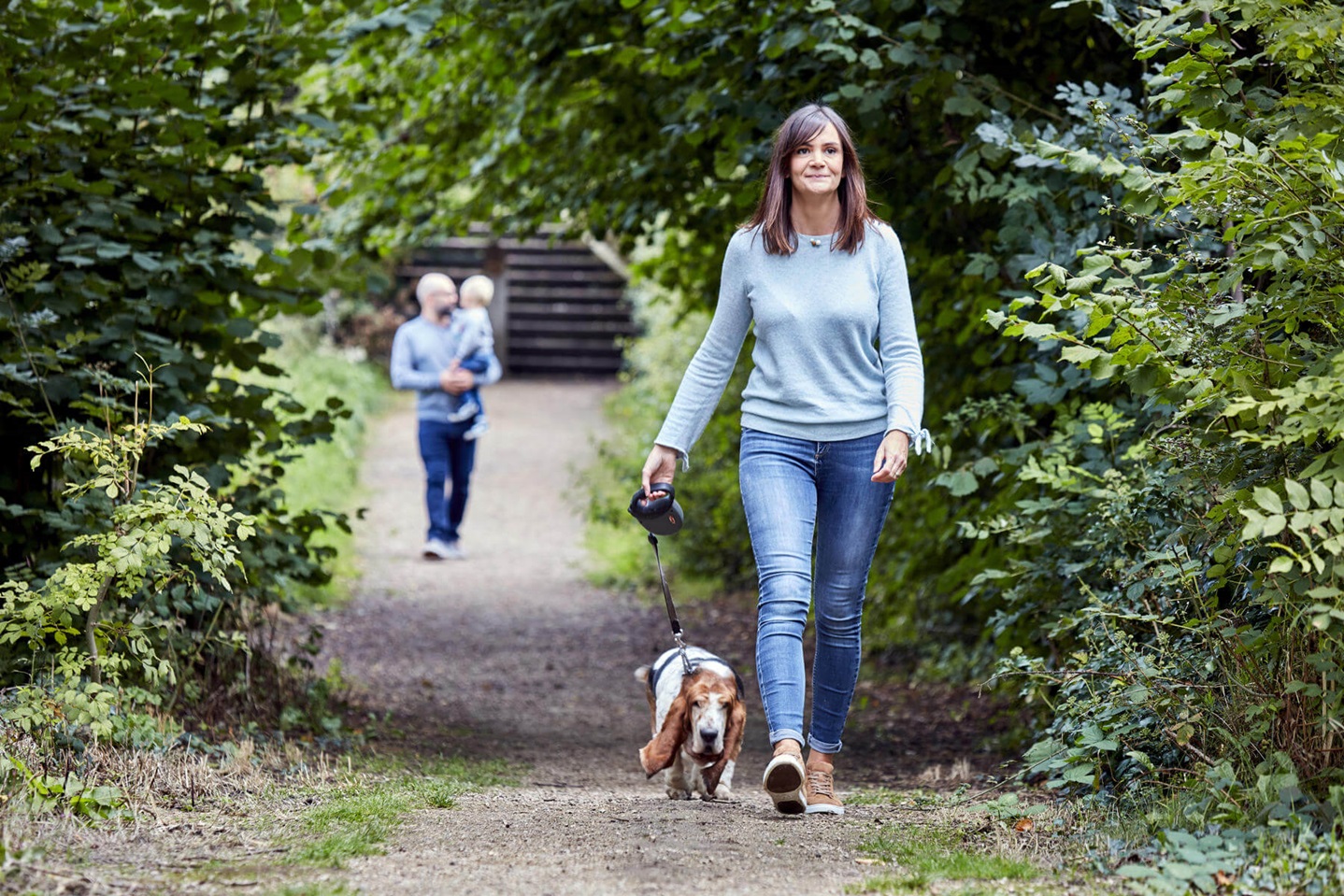 Getting the basics right

Getting the basics right means effective processes are consistently applied across our regional businesses

There is nothing more important to us than providing a safe place in which our employees and subcontractors can work. We work with selected subcontractors and build using carefully sourced materials to ensure the homes that we sell are of a high quality and are built safely, efficiently, cost effectively and with minimal impact on the environment.
Optimising value
We look to optimise the value of each site not only during the initial acquisition process, but throughout the planning and development stages so that the original value is not only protected but enhanced
Our ability to constantly increase efficiency and tightly control costs is part of the Taylor Wimpey culture and remains central to delivering enhanced returns. This extends to and encompasses all aspects of our business as we strive to optimise and capture value at every level, from procurement through to delivery.
Creating value for stakeholders
Our customers

We have already refocused our strategy to become a customer-centric homebuilder by better identifying and responding to our customers' needs. We have made a significant step change in our business over the last four years and have made great strides in our customer service approach. However, there are things that we can and must do better. We now need to ensure the focus of all key business decisions is on identifying our customers' needs and delivering on them in a commercially sound way. This includes offering improved products, continually updating our customer facing processes (particularly around electronic communications), a renewed focus on placemaking and community development, and a sense of shared responsibility for our customers' financial ability to access our homes. The Board and the employees of Taylor Wimpey believe fundamentally in this long term principle for the business, and that it should govern our key decisions.
Our employees

We aim to be the employer of choice in the housebuilding industry, attracting and retaining the best people to establish a culture that gives all individuals the opportunity and support to develop to their full potential, regardless of market conditions or their background. With the ongoing challenge for skills and resources in the housebuilding sector and the targets we have set ourselves, we have continued to focus on how we effectively attract, develop, and retain our people so that they are fully engaged with the company to deliver both our short term targets and longer term strategic goals.

We have made a significant investment in, and commitment to, the recruitment of our next generation of future leaders, including extending our trainee schemes and investing in the skills and development of our employees across the business, to ensure that Taylor Wimpey attracts and retains the best people in the industry through the cycle.
Our partners

We believe in the value of working together with our partners, suppliers and other stakeholders and are committed to supporting charities and local community groups.

We strive to be an open, transparent and responsive company for all our stakeholders and to work with them to understand and address the wider social, economic and environmental impacts resulting from our operations. We accept we sometimes get it wrong, but we are trusted to do the right thing and it makes a difference.

Most people working on our sites are contractors so it is essential that we collaborate on safety issues. Before we agree to work with a contractor, we require details of their risk assessment and safety management arrangements and procedures for their area of activity. We clearly communicate critical safety messages to site operatives through our "Operative's Journey" process, which starts with our HSE site induction. Our HSE induction is supported by regular poster campaigns and site safe briefings.
Our investors

Our shareholders own a business which has a strong, well capitalised balance sheet with a high quality landbank and experienced management team, which provides a reliable annual income stream, via a recently enhanced ordinary dividend.

The changes we have set out in our strategy will develop and be implemented over time, but are very significant. We aim to deliver increased growth, higher dividends and an increase in our return on capital by working our existing land assets harder and smarter. We have always said that running the business in the right way for the long term was more important than short term financial performance and continue to believe this.

The changes to the way we see our customers and business are long term and fundamental. Putting our customers' needs and desires at the heart of our business will ultimately make us a more valuable, sustainable business for our investors and all of our stakeholders. This approach will result in better products that we are better able to sell in all market conditions, to customers who choose a Taylor Wimpey home as a preference.
Our communities

We aim to create great places to live, work and play; designing our developments to become thriving and inclusive communities with a strong sense of place and character. We want communities to welcome us to their area and recognise the value we can bring and the contribution we can make to the existing community, as well as trusting us with the responsibility of creating a new one.

We actively seek the views of local communities and other stakeholders. We develop a tailored planning and community engagement strategy for each site and work closely with communities and other local stakeholders throughout all aspects of the planning process. We believe that we have a responsibility to contribute to our local communities and that this responsibility grows with our success. We aim to be the industry leader in all aspects of planning and to obtain the right planning consents that enable us to respond to a changing market, reflect the desires of our customer base and deliver the quality homes we want to build, whilst meeting our financial objectives.
Annual Report Downloads
Creating value for stakeholders
Principle risks and uncertainties
Our key performance indicators
Other downloads and links
Definitions
* Operating profit is defined as profit on ordinary activities before net finance costs, exceptional items and tax, after share of results of joint ventures.
** Return on net operating assets (RONOA) is defined as rolling 12-month operating profit divided by the average of the opening and closing net operating assets, which is defined as net assets less net cash, excluding net taxation balances and accrued dividends.
*** Return on capital employed is defined as rolling 12-month operating profit divided by average capital employed calculated on a monthly basis over the period.
**** Operating cash flow is defined as cash generated by operations (which is before taxes paid, interest paid and payments related to exceptional charges).
† Tangible net assets per share is defined as net assets before any accrued dividends excluding goodwill and intangible assets divided by the number of ordinary shares in issue at the end of the period.
†† Adjusted basic earnings per share represents earnings attributed to the shareholders of the parent, excluding exceptional items and tax on exceptional items, divided by the weighted average number of shares in issue during the period.
†* Net operating asset turn is defined as 12-month rolling total revenue divided by the average of opening and closing net operating assets.
†** WIP turn is defined as total revenue divided by the average of opening and closing work in progress.
‡ Net cash / (debt) is defined as total cash less total financing.
‡‡ Cash conversion is defined as operating cash flow divided by operating profit on a rolling 12-month basis.
‡‡‡ Contribution margin is defined as revenue less direct build costs, less gross land costs and less direct selling expenses. Contribution margin excludes the impact of supplier rebates, land provision utilisation and discounting of deferred land commitments.
‡‡‡‡ Adjusted gearing is defined as adjusted net debt divided by net assets. Adjusted net debt is defined as net cash less land creditors.
We use cookies to improve your experience and enable certain functionality. You may delete or block cookies from this site, but parts may not work. By clicking any link on this page you are giving your consent for cookies to be placed on your device. Read More Accept
Home
Corporate
Investors
Our business model
Ways to buy
Why choose us
In your area
Customer service
Get in touch
About us
Jobs
Corporate
News
Inspire me
Special offers
Help to Buy calculator
Buying guides
Our homes
Strategic land
Sitemap
Accessibility
Modern Slavery Act
Privacy policy
Terms of use