Our strategy
We have a clear strategy to build a stronger and more resilient business and deliver superior returns, by focusing on four strategic cornerstones: land, operational excellence, sustainability and capital allocation
Delivering value through our strategic cornerstones We have a clear purpose to build great homes and create thriving communities. The renewed focus of the business is doing this in a way that creates, enhances, and protects value through our high-quality landbank and efficient operations.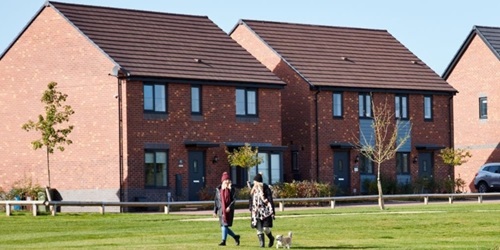 Land An agile approach to optimising value
Operational excellence Driving efficiency and execution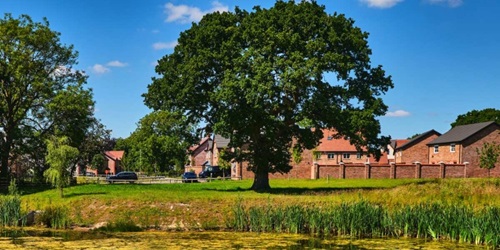 Sustainability Investing to protect long term value for all stakeholders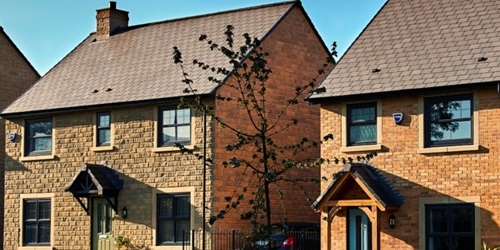 Capital allocation A clear and disciplined approach
Land
Land is the key driver of value for any housebuilder, and we are confident we have a high-quality landbank. We measure this by length, weight, shape, efficiency and quality. Our strategic pipeline is a competitive advantage in its own right, giving increased optionality and opportunities to protect value.
We have a strong short term landbank of c.83k plots and are confident in the locational quality of our landbank in areas customers want to live, giving us a greater resilience. Importantly, it has also allowed us to be very selective with land acquisitions throughout 2022 and reduce our spend as the land market became more competitive and demand weakened. This is something we expect to continue given current market conditions. We retain the ability to be opportunistic if it is the right thing to do. The optionality and flexibility provided by our strategic land portfolio will remain a key differentiator.
Our focus is on progressing planning to open new, quality outlets and securing delivery from our mature strategic land pipeline and transferring assets to the operational business.
landbank years 2021: c.6.1
Completions from strategically sourced land 2021: 50%
New outlets opened 2021: 84
Operational Excellence
While land is ultimately the key driver of value, an efficient business model is needed to minimise risk, manage headwinds and protect value. This is particularly important in challenging market conditions. We are taking a future-focused approach to modernisation of construction methods and build innovation including expanding our use of timber frame, and driving standardisation and efficiencies.
We are extremely proud to be the top rated volume housebuilder for quality but we know that there is more we can do to ensure each and every customer's experience is consistently a great one, including forming a better understanding of our customer combined with a clear focus on increasing customer service scores.
Sustainability
We build quality homes and design communities to enable customers to enjoy a good quality of life while protecting the environment and ensuring development brings economic growth and skilled employment. Our new homes, with energy efficiency built in, can play a critical role in helping the UK meet its decarbonisation targets, and reduce the cost of living for customers.
Our approach to sustainability encompasses environmental, social, economic and governance aspects including our contributions to, and involvement in, local communities, our focus on customer service and build quality, our commitment to health and safety, our strong culture, as well as how we tackle our environmental footprint and enable customers to live sustainably. We set clear standards on these issues and work closely with our colleagues, subcontractors, suppliers and other partners to deliver on our commitments.
Capital allocation
We have a clear and disciplined framework that balances investment for future value creation with sustainable annual dividends and excess cash returns for investors as appropriate through the cycle.
Every day we make capital allocation decisions when we buy land. Our investment criteria is subject to a rigorous process and includes detailed land assessment against numerous financial metrics, subject to sign off by senior management levels including Chief Executive. Our Ordinary Dividend Policy has been set up to operate through the cycle and is stress tested to withstand a reduction in prices of 20% and volumes of 30%.
Definitions of Alternative Performance Measures
Operating profit is defined as profit on ordinary activities before net finance costs, exceptional items and tax, after share of results of joint ventures.
Operating profit margin is defined as operating profit divided by revenue.
Return on net operating assets (RONOA) is defined as rolling 12-months' operating profit divided by the average of the opening and closing net operating assets of the 12-month period, which is defined as net assets less net cash, excluding net taxation balances and accrued dividends.
Tangible net assets per share is defined as net assets before any accrued dividends excluding goodwill and intangible assets divided by the number of ordinary shares in issue at the end of the period.
Adjusted basic earnings per share represents earnings attributed to the shareholders of the Parent, excluding exceptional items and tax on exceptional items, divided by the weighted average number of shares in issue during the period.
Net operating asset turn is defined as 12-months' rolling total revenue divided by the average of opening and closing net operating assets of the 12-month period.
The Annual Injury Incidence Rate (AIIR) is defined as the number of incidents per 100,000 employees and contractors, calculated on a rolling 12 month basis, where the number of employees and contractors is calculated using a monthly average over the same period.
Net cash is defined as total cash less total borrowings.
Cash conversion is defined as operating cash flow divided by operating profit or loss on a rolling 12-month basis, with operating cash flow defined as cash generated by operations (which is before income taxes paid, interest paid and payments related to exceptional charges).
Adjusted gearing is defined as adjusted net debt divided by net assets. Adjusted net debt is defined as net cash less land creditors.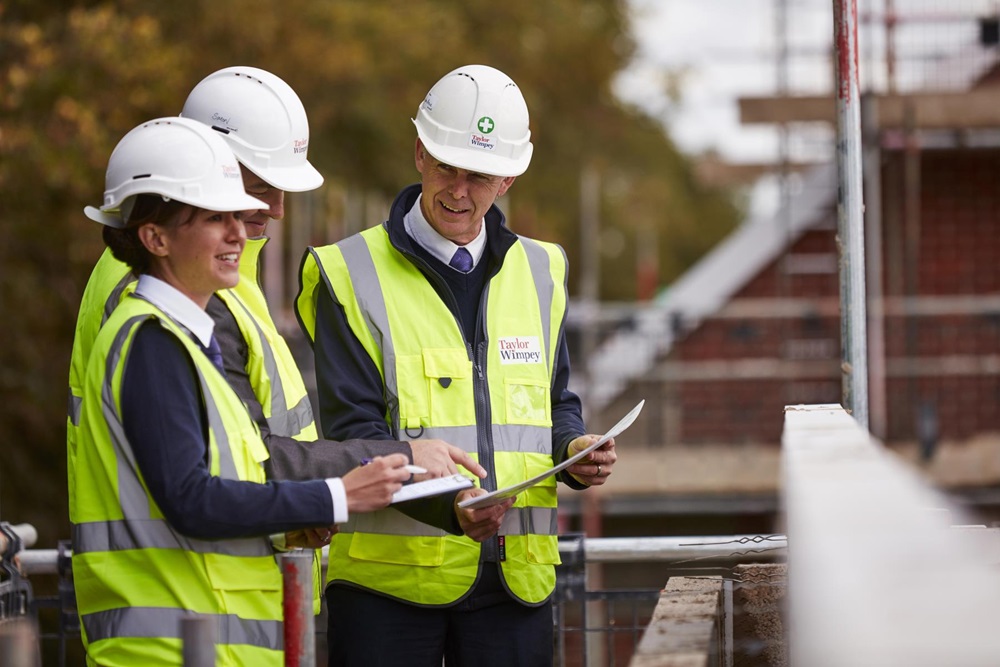 Measuring our progress Key performance indicators We have aligned the five pillars of our strategy with key performance indicators to help us measure our progress.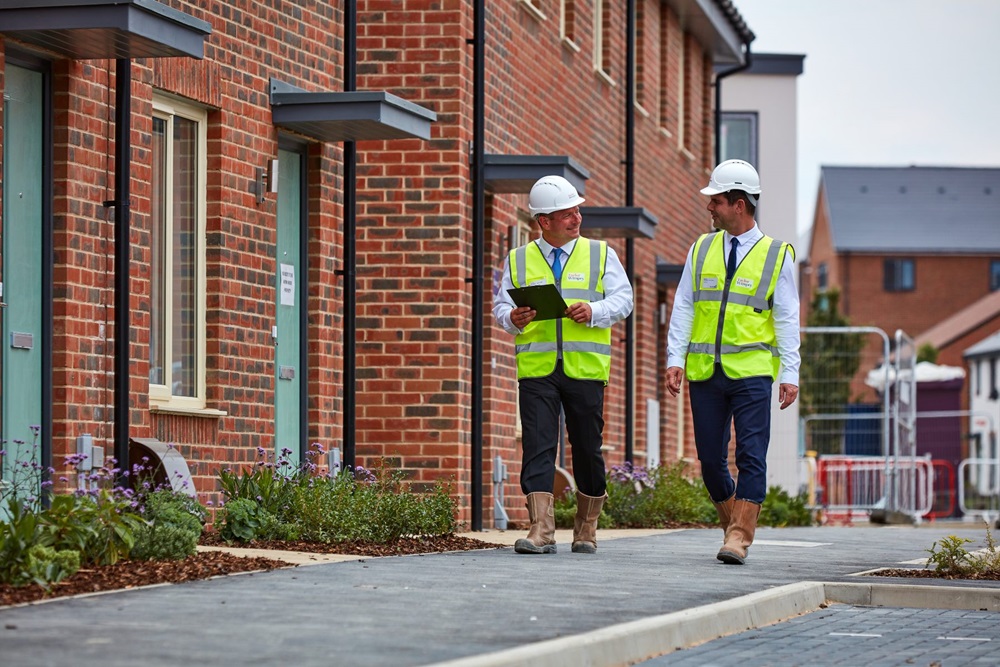 Built on resilience Annual Report and Accounts 2022 Explore our latest Annual Report.
The Taylor Wimpey Difference Our investment case We aim to deliver our strategy in a a way that makes a positive contribution to all stakeholder, particularly our employees, the communities we operate in and the environment.
We use cookies to improve your experience and enable certain functionality. You may delete or block cookies from this site, but parts may not work. By clicking any link on this page you are giving your consent for cookies to be placed on your device. Read More Accept
Home
Corporate
Investors
Strategy 2020
Ways to buy
Why choose us
Touchpoint
Contact us
Support
Corporate
Find your home
Jobs
News
Inspiration & guides
Buyer guides
Energy efficient homes
Land and planning
Our homes
Our reviews
Accessibility
Modern Slavery Act
Privacy policy
Sitemap
Terms of use