Proposed Development
Kents Hill
Kents Hill, Milton Keynes, MK7 6HP
Learn about our new development at Kents Hill
We have now been granted planning permission by Milton Keynes Council for a development of 171 new homes off Timbold Drive, Kents Hill.
The development will be named Bronze Park and construction will begin in September 2023.
We plan to launch the development in March 2024 with two contemporary show homes and a welcoming sales office for customers to visit.
For all the latest updates for the development, please register your interest today.
Some images are used for illustrative purposes only and include optional upgrades at additional cost.
Development managed by Taylor Wimpey South Midlands.
Development Map
Masterplan
We want to create a thriving new community in Kents Hill.

This site was allocated for residential development in the Milton Keynes Local Plan 2017. Outline permission was sought by Milton Keynes Development Partnership in May 2020 and was granted in December 2020.
Full planning permission was granted in June 2023.
Our proposals explain how we will meet the objectives set out within the application, in accordance with the approved plans for the site.

The illustrative masterplan demonstrates the scope of our detailed proposals. As depicted in the masterplan, the site does have challenging terrain, as there is a 10m difference between the level of the northernmost point and the southern section of the site. Our designs take level differences into account and we have introduced terracing in gardens in order to increase functionality.
Our proposals currently include:
171 high-quality new homes
31% affordable housing with a further 25 houses being retained by the Local Authority for Affordable Rent
A range of 2-bedroom to 5-bedroom dwellings
Mix of 2 to 3 storey homes
Open landscaped spaces and equipped play area
Sustainable Urban Drainage system to manage rainwater through attenuation areas and swales
New retail outlet
Street Scenes
Our street scenes are carefully designed to reflect the surrounding local character in order to achieve a desirable place where people want to live and work.

The street scenes show the variation of housetypes and apartments within the development. It should be noted that the 2.5 storey properties are only marginally taller than the 2-storey houses, therefore there are no issues with overlooking. However, the majority of 2.5 and 3-storey dwellings are located along Timbold Drive, as approved at the outline planning stage.
The Apartment blocks are 3 storey and are positioned in key areas in order to be utilised as landmarks. Positioning them around the roundabout creates a focal point to the development and a sense of place.
The palette of materials seen in the local context is varied and in keeping with various other developments located near to the site.
The appearance of the proposed development is a mixture of traditional and contemporary, with a palette of materials that is simple yet effective.
In terms of materials, we are proposing to use tiled roofs, good quality facing brickwork walls and brick detailing.
A more varied palette of materials is proposed for the apartment blocks. Along with the tiled roof and facing brickwork walls, the addition of two colours of cladding emphasise the volume of the buildings as well as creating a distinct sense of place.
Homes proposed
Our proposals focus on the development of 171 homes and include 93 private homes and 53 affordable homes with a further 25 units being retained by the Local Authority for affordable rent. All of our properties benefit from private gardens.
The mix of homes will include 2, 3, 4 and 5-bedroom homes, which will be ideal for local families as well as professionals and will all benefit from private gardens.
The development will contain a mix of apartments, terraced, semi-detached and detached properties which vary from 2-2.5 storey houses to 3-story apartments. The Illustrated Massing demonstrates that the majority of the 2.5 and 3 storey units are located along Timbold Drive.

All homes meet the Nationally Described Space Standards, with a percentage providing sought-after wheelchair adaptable and accessible homes. These units have been situated in the flatter parts of the site to provide better accessibility.

The proposed layout has been informed in principle by the outline plan, which was approved by Milton Keynes Development Partnership in December 2020. The illustrated masterplan also depicts the proposed block structure and movement through the site.

Dwellings are integrated with their surroundings, generally planned in perimeter blocks, working with the levels across the site and sitting well with the mature landscape and taking consideration of the site constraints.

All houses benefit from private gardens and small front gardens for defensible space, which are orientated to provide surveillance over public open space and existing woodland.

Towards the edges of the development, private drives can take advantage of the views across existing
landscape.

Due to restricted access from the main road, the dwellings facing onto Timbold Drive are significantly set back to accommodate site level changes. This also provides space for sustainable urban drainage system (SuDS).

The entire development has been designed so that it is safe and easy to navigate, with landmark units in key positions. Parking is provided in accordance with Milton Keynes Parking Standards and a Play Area is provided between the two parcels.

About our proposals features
Connectivity
Access to the Northern Parcel of the site is granted by two routes from Timbold Drive. The road furthest to the north provides access to the retail element of the development and then feeds through the residential development, crossing the existing landscape feature at one point for minimal interruption.
The second access point to the Northern Parcel is further to the South and provides access to other parts of the residential development. Parts of the proposed road network in this area form part of a shared surface, in order to provide a change of character and help integrate more landscape into the development.

Access to the Southern Parcel of the site is provided at the roundabout. Pedestrian access is provided between two vehicular access points, adjacent to the retail park / centre, which also connects to the linear park to the North and residential areas beyond to provide connection to the school west of Timbold Drive.

Pedestrian links are also integrated throughout the site, providing connectivity between the southern and northernmost areas of the site to the retail unit and play area. In addition, we have proposed links onto the existing redway network, as well as informal routes through the woodland which would be perfect for dog walkers.

As part of the Section 106 agreement for the site, a proportion of Taylor Wimpey's financial contributions will fund an extension of the local redway facilities along Timbold Drive, linking to the existing network at Groveway.
Drainage
The surface water system for this site will be designed in accordance with the Department for Environment, Food and Rural Affairs' (DEFRAs) technical standards for a sustainable drainage system.
Our proposals focus on surface water being stored in crates, swales, basins and oversized pipes before being discharged into the current sewer system.
Ecology
The established treebelt and structured landscaping within the site, including hedgerows, broadleaved plantation woodland, grassland and trees, will be retained.
As part of our high quality design scheme, we will look to enhance these elements further, whilst creating a number of new habitats across the development, such as bat boxes, bird boxes and bee bricks.

In terms of ongoing site maintenance, the management of landscaped areas will be passed over to the Council or their nominated party. This is in line with practices for the surrounding open spaces, so offers a seamless extension.

Previous use
This site was previously used as informal open space and covers an area of approximately 17 acres.
Previous planning applications
An outline application was granted by Milton Keynes Council in December 2020.
Previous consultations and feedback
The proposed scheme has been developed through a pre-application engagement process with key stakeholders, such as Milton Keynes Council, Ward Councillors and members of the local community.
All feedback received during the initial consultation period was considered as part of the design process and all comments received during this public consultation exercise helped us to shape the final scheme.
History of the site features
Open space
The existing landscape features within the site are to be retained and enhanced as much as possible, in accordance with the outline planning permission for the development.
In addition, we will be introducing landscaped areas throughout the site and a fully equipped play area which is centrally located and can be seen on our layout. The play area will cater for children up to 8 years old and comprise of 5 items of play equipment.
The play area can be accessed on foot from all areas of the development with safe, pedestrian links through the site, through the formal footpaths or the informal woodland.
Amenities and facilities
We want to deliver new homes and facilities that positively integrate with and enhance the local community. We will contribute over £3,000,000 towards local infrastructure and services, such as primary and secondary education, local play areas and health facilities. A retail outlet will also be provided, offering new jobs within the local community.
Community benefits features
Online consultation Online consultation Public feedback is invaluable to us, and helps us build communities that people are proud to live in. We conducted two public consultations for this development. All feedback received during this period was considered as part of the design process and helped us to shape the final scheme. Community Community We believe it's our responsibility to support our communities, so that people are proud to call them home. That's why we regularly donate time and money to local causes and are passionate about investing in the areas we build. In 2020 we contributed £287 million to local communities via our planning obligations to provide local infrastructure around the country, including affordable homes, public transport and education facilities. Sustainability Sustainability We are committed to building greener, healthier homes for us all. From energy efficient fixtures and fittings, to cutting our carbon emissions, and enhancing existing green spaces, we build sustainability into everything we do.

Throughout the construction phase at Kents Hill, energy efficiency measures will be included in the construction specification of every home to ensure a sustainable development is created. News and updates News and updates
December 2020 - Outline planning consent granted
July 2022 – Online public consultation.
August 2022 - Second public consultation
June 2023 - Full planning permission granted
September 2023 - Groundworks construction commencement
Why Taylor Wimpey?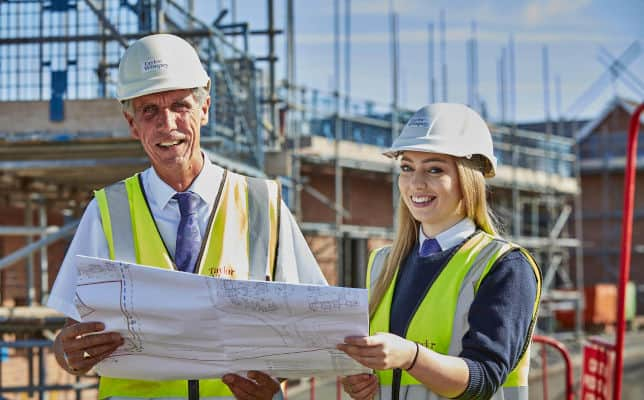 Learn more Why choose us? We're one of the UK's largest homebuilders. Find out why to choose us for your new home.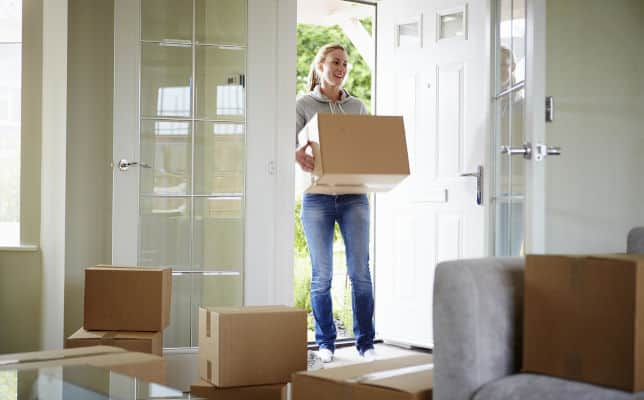 Ways to buy Help with buying your new home Explore the ways we can help get your home buying journey moving.
Why choose us Award winning homes We're proud to have been awarded 5 stars for customer satisfaction by the Home Builders Federation.
We use cookies to improve your experience and enable certain functionality. You may delete or block cookies from this site, but parts may not work. By clicking any link on this page you are giving your consent for cookies to be placed on your device. Read More Accept
Home
New Homes
Milton Keynes
Kents Hill
Ways to buy
Why choose us
Touchpoint
Contact us
Support
Corporate
Find your home
Jobs
News
Inspiration & guides
Buyer guides
Energy efficient homes
Land and planning
Our homes
Our reviews
Accessibility
Modern Slavery Act
Privacy policy
Sitemap
Terms of use