Proposed Development
Upper Callerton
Newcastle Upon Tyne, NE12
Learn about our plans for an exciting new community in Upper Callerton
We have submitted a hybrid application with another developer to deliver up to 1600 homes, 394 of which are in detail and the remainder in outline. The application outlines plans for an exciting new community with 2, 3 4 and 5 bedroom homes and 1 bedroom apartments in Callerton to the north western edge of Newcastle Upon Tyne.
As well as new homes the application includes new roundabout access off Newbiggin Lane with a spine road linking through to Middle Callerton, a new primary school, local centre, allotments, new cycle links and footpaths, sustainable drainage, ecology and biodiversity mitigation, open space and landscaping.
Some images are used for illustrative purposes only and include optional upgrades at additional cost.
Development managed by Taylor Wimpey North East.
Development Map
Masterplan
Upper Callerton is part of the Callerton Neighbourhood Growth Area, which has been allocated for the development of approximately 3,000 new homes within the Newcastle Gateshead Core Strategy and Urban Core Plan (CSUCP).



The proposed consortium development would see up to 1,600, 2, 3, 4 and 5 bedroom homes built at Upper Callerton. As part of this, we are proposing to build the first phases of new homes on the land adjacent Newbiggin Lane.

Our plans also include the development of a new primary school, local centre, areas of green, open space and play areas. New walkways and cycle paths will be designed to provide convenient connections to the local area.
Homes Proposed
Our proposals include 2, 3, 4 and 5 bedroom homes.
We propose a variety of two story, semi-detached, terraced and detached homes as well as a small selection of 2.5 storey homes.
Design inspiration has been taken from the character of nearby housing estates to ensure the development will be in keeping with the local area whilst keeping its own identity. There will be a mix of detached, semi-detached and terraced designs built with traditional materials.
Street scene
The appearance of the new homes will be reflective of the local area to ensure the development is in keeping with existing houses nearby.
The proposed homes will be built with traditional materials including red brick and a mix of red and grey roof tiles to help create a characterful community.
Connectivity
The Upper Callerton development is well located to take advantage of sustainable transport options including the nearby Bank Foot Metro station.
The internal road infrastructure will be designed to accommodate bus services, and discussions with NEXUS are underway to determine what new or diverted services are appropriate to route through the development. In addition, the development will incorporate high quality footways and cycleways designed to encourage the use of sustainable modes of travel – these will connect with existing facilities off site to enable sustainable trips to retail, employment, and leisure opportunities.
Further, the provision of a school and local services within the development, as well as well-designed homes suitable for homes working, will reduce the need to travel and the potential for impacts on the road network
Drainage
In accordance with national planning policy, a site specific flood risk assessment has been carried out. This risk assessment concluded a low risk of flooding. The risk assessment concluded a low to medium risk for flooding from overland flow, and therefore proposed mitigation measures to reduce the risk of flooding from this source.
The proposed mitigation scheme would involve collecting and attenuating surface water runoff from the development areas allowing water to be held back during the type of storms which result in flood risk. Establish flow paths through the site to follow routes which do not place properties at risk of flooding. Ensure proposed floor levels are above ground levels. The development will provide attenuation in form of SUDs ("sustainable urban drainage system") ponds to attenuate and slow the rate of run off into the watercourses during the type of storms which may result in flood risk. This results in a reduction in flood risk on the watercourses downstream and in the surrounding area. The scheme will include allowance for climate change and urban creep (i.e. future increases in hardstanding areas). The use of SUDs features will ensure that water quality is addressed to the appropriate level.
Ecology
Ecological survey work has been ongoing at the proposed development site since 2014. This has focused on gaining an understanding of the existing habitats and species currently present. The results of this survey work have been used to inform the design of the development so that future use can be maintained and protected.
Specific consideration has been given as to how existing, habitats can be enhanced, so that the number of plant and animal species that they support (their biodiversity value) will be increased. The creation of new ecologically valuable habitats and open green space areas which will seek to convert the existing arable dominated landscape into a network of woodland, meadows, species rich hedgerows, sustainable urban drainage systems, and wetlands.
These measures will help to deliver biodiversity rich spaces to maintain and enhance the ecological value of the site and the local area around Callerton and Woolsington. Measures will focus on providing and enhancing habitats for birds, brown hare, bats, amphibians and hedgehogs.
During development and post construction, species and habitats will continue to be monitored to ensure wildlife and habitats are protected and enhanced. This will be achieved through ongoing ecological survey, biodiversity assessments and engagement with local nature conservation groups.
Amenities and Facilities
We aim to support the communities in which we build. One way in which we do this is by providing new facilities that local people will benefit from.
As part of our proposals we plan to deliver a range of new facilities to complement existing services within the wider community including a new primary school with outdoor space and a local centre.
Economic Benefits
We want to deliver new homes and facilities that positively integrate with and enhance the local community.
If our planning application is approved, we will make a financial contribution to Newcastle City Council which will be used to improve local infrastructure and facilities. While the council will decide how our contribution is spent, it could go towards improving local roads, supporting delivery of new sporting facilities, expanding existing healthcare centres or developing educational facilities.
Open Space
Ensuring our residents and the local community have access to beautiful green open spaces is a key consideration.
Our plans for the land to Upper Callerton includes areas of green open space within and around the development. New footpaths and cycleways will surround the open space, giving residents easy access to the local area. Play areas will also be created to encourage residents and their families to meet neighbours and friends and help to foster a vibrant new community.
Community Benefits features
Consultation Activity
Public feedback is invaluable to us, and helps us build communities that people are proud to live in. We'd love to hear your thoughts about our proposals.
Consultation with the local community is currently ongoing and this feedback is being collected by the overall consortium. In order to give feedback on the proposed development please visit the consortium consultation website
Why Taylor Wimpey?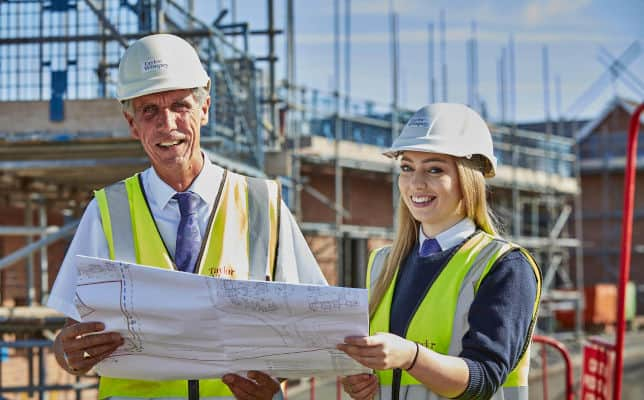 Learn more Why choose us? We're one of the UK's largest homebuilders. Find out why to choose us for your new home.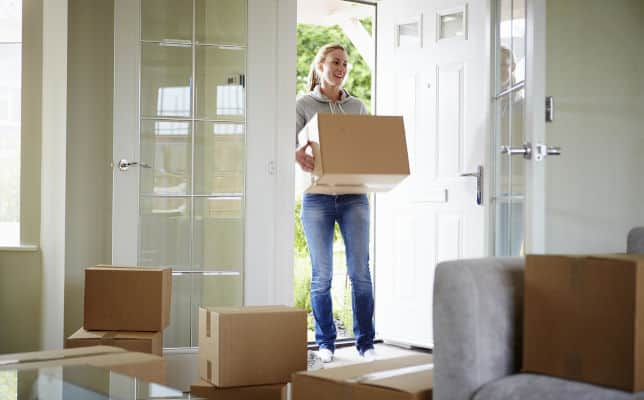 Ways to buy Help with buying your new home Explore the ways we can help get your home buying journey moving.
Why choose us Award winning homes We're proud to have been awarded 5 stars for customer satisfaction by the Home Builders Federation.
We use cookies to improve your experience and enable certain functionality. You may delete or block cookies from this site, but parts may not work. By clicking any link on this page you are giving your consent for cookies to be placed on your device. Read More Accept
Home
New Homes
Newcastle Upon Tyne
Upper Callerton
Ways to buy
Why choose us
Touchpoint
Contact us
Support
Corporate
Find your home
Jobs
News
Inspiration & guides
Buyer guides
Energy efficient homes
Land and planning
Our homes
Our reviews
Accessibility
Modern Slavery Act
Privacy policy
Sitemap
Terms of use