Proposed Development
Minsmere Green
Keynsham, BS311PY
An exciting new community coming to land off Minsmere Rd, Keynsham.
Minsmere Green is an exciting new community coming to land east of Minsmere Road, Keynsham
Learn about our plans for an exciting new community in Keynsham.
We have received an outline planning permission for 70 homes at Minsmere Road, Keynsham
, on the Chandag Estate in Keynsham.
Our plans include a mix of one, two, three, four and five bedroom properties. To support the council's ambition for more affordable housing, 30% of the homes will be affordable homes including shared ownership and affordable rent. This will provide an excellent choice for all buyers, from working professionals and young couples to growing families or downsizers.
Our plans for the site will deliver a high-quality scheme and will provide much-needed new homes in Keynsham.
Outline planning permission has been agreed in May 2023. The outline application is subject to approval of the S106 Agreement with Bath and North East Somerset Council.
Some images are used for illustrative purposes only and include optional upgrades at additional cost.
Development managed by Taylor Wimpey Bristol.
Discover the Minsmere Road proposals
Location of proposed development
Development Map Feature
Our proposed site plan which we submitted to Bath and North East Somerset Council for pre-application advice
Street scenes
Architectural style and materials palette proposed which we submitted to Bath and North East Somerset Council for pre-application advice.
Green Infrastructure Parameter Plan
Outline planning approved drawing demonstrates areas and corridors of proposed public open space including a variety of amenity typologies
2025 Future Homes Standard
Diagram illustrates the variety of enhancements may be necessary for our house type range to meet Future Homes Standard 2025 and should provide some insight to some of the changes anticipated.
Development Map Category features
Overview Overview

We received outline planning permission in May 2023 for a residential development of up to 70 new homes on land East of Minsmere Road, Keynsham. The application includes the provision of 30% affordable homes, ensuring that local people are able to live and work in the local area.

To see the decision notice click here

About the site About the site The site is located to the east of Keynsham and adjacent to Minsmere Road. It lies in close proximity to Wellsway School, Chandag Junior School and Two Rivers Primary School.

Local roads and the B3116 provide links to Keynsham Town Centre and the National Highway Network (A4 Bath Road / Keynsham Bypass). The A4 is the main road between Bristol and Bath.


What's proposed What's proposed

Key elements of the proposed development are as follows:

• The scheme has been designed to work within the constraints and opportunities of the site to create a sustainable development
• Site area of 3.31ha for up to 70 new high-quality, energy efficient homes
• A mix of property types and sizes including 1-2 bedroom apartments and 2-5 bedroom homes
• Provision of affordable housing (30%) including shared ownership and affordable rent
• Homes fronting on to the retained and improved existing Public Right of Way (PRoW) from Windrush Road to Manor Road Community Woodland
• New pedestrian and cycle access from north-eastern boundary leading to existing residential development and primary school to the north
• New recreational woodland edge walk within 12m wildlife buffer along eastern site boundary
• 133 car parking spaces (not including garages) and 15 visitor spaces to be provided across the development
• Maximum building height of 2.5 storeys
• Children's local area of play (LAP) and trim trail along section of the PRoW
• Drainage infrastructure includes wet attenuation pond in north-east corner which also provides wildlife habitat
• Retention of existing trees and vegetation wherever possible

The Character proposals of this quaint development offer a simple and quality aesthetic using the below proposed materials:

• High quality grey bricks and buff bricks
• Anthracite grey vertical cladding
• Flat blue/black roof tiles
• Large grey aperture windows
• Grey windows, doors, fascias and canopy features and window boxing

Ecology Ecology

The site is predominantly semi-improved grassland with scattered shrub and tall ruderal vegetation on the western boundary, semi-mature to mature treeline on the northern boundary and the Local Nature Reserve to the east.

What did our ecological surveys find?
• Confirmed that Great Crested Newts and reptiles are absent from the local area
• Site has potential to support Dormice
• Nesting birds present in scrub habitat potential impact
• 10 bat species recorded to be using the site with the two rarer species using eastern and northern boundaries
• No evidence of badger setts recorded on site – however green infrastructure proposed within buffer zones will ensure foraging habitat and that habitat connectivity is retained for badgers

How will we mitigate the ecological impact?
• 12-metre ecology buffer planted with wildflower grassland to be provided on eastern site boundary with no lightspill greater than 0.5 lux due to existing bat habitat
• Off-site habitat enhancements within Keynsham to address 10% Biodiversity Net Gain (BNG) requirement
• Wet attenuation pond within north-east corner designed to create wildlife habitats
• 40 bird and bat boxes integrated into the building fabric and also within trees and hedgerows where possible
• Bee bricks within surrounding trees
• Additional hedgerow and tree planting
• Wildlife routes and hedgehog gaps within fencing
• Installation of bug hotels within public open space
• Interpretation/information boards to highlight ecology sensitivities of Manor Road Community Woodland
• Beekeeping hives within Public Open Space, dependant on local community interest

Transport and Access Transport and Access Our proposals aim to limit traffic impact as far as reasonably practicable and encourages the use of local and sustainable modes of transport. The proposals also aim to provide a permeable, safe and convenient network of pedestrian and cycle routes, integrating with existing services and facilities in Keynsham.

What access is proposed?


•

Proposed vehicle access from Minsmere Road which includes a 2m wide footpath on both sides


•

Proposed vehicle access will be carefully designed and constructed to protect existing Maple tree adjacent to entrance


•

Retaining and improving PRoW through centre of site from east to west leading from Windrush Road to Manor Road Local Nature Reserve


•

New 3m footpath/cycleway proposed leading north to existing residential development Hygge Park


•

New footpath/cycleway from to south along the eastern boundary linking to existing footpath on southern site boundary

Other provisions:


•

133 car parking spaces to be provided (not including garages)


•

Development to include 20mph speed limit to create safe environment for residents, cyclists and pedestrians


•

Travel plan to encourage sustainable methods of transport for residents


•

Significant S106 Agreement contributions to improve local sustainable transport


•

Improvement works to bus stops on Minsmere Road, Chandag Road, Limekilns Close and Lambourne Road


News and Updates News and Updates Mid March 2023 – Pre-application discussions with Bath and North East Somerset Council
19th April 2023 – Public consultation event for local community - See the details here
Mid/Late May 2023 - Submission of Reserved Matters Planning Application

TBC 2023 – Bath and North East Somerset Council Planning Committee Meeting
TBC 2023 – Planning Permission Granted by Bath and North East Somerset Council
TBC 2024 – Anticipated Site Start for Section 278 Works

Outline planning details can be found on Bath and North East Somerset Council's website under planning reference 21/05471/OUT.

Reserved Matters planning details will be available from the Council website once the application has been submitted and validated. Feedback can still be left on this webpage by clicking the 'Have your say' button, or directly by email to:

[email protected]




Community benefits Community benefits We believe our proposals will carry wider benefits to the community beyond the provision of new homes. These benefits will include a number of financial contributions that will be made towards the local community as part of our proposed development, in agreement with the relevant local authorities.

These will be in the form of a Section 106 Agreement and Community Infrastructure Levy (CIL).

S106 Contributions (circa. £2,326,600)


•

Fire Hydrant Contribution


•

Targeted Recruitment and Training Contribution


•

Manor Road Local Nature Reserve Maintenance and Improvements

•

Primary School Education Contributions

•

Sustainable Transport Infrastructure Contributions

•

On Site Public Right of Way Improvements

•

Travel Plan Monitoring

•

S106 Monitoring Fee

Approximately £455,000 will also be paid to Bath and North East Somerset Council by way of a Community Infrastructure Levy. The council will decide how this money is spent to improve existing infrastructure and facilities in the local area.

Further details of these contributions will be released once finalised with the council.
Why Taylor Wimpey?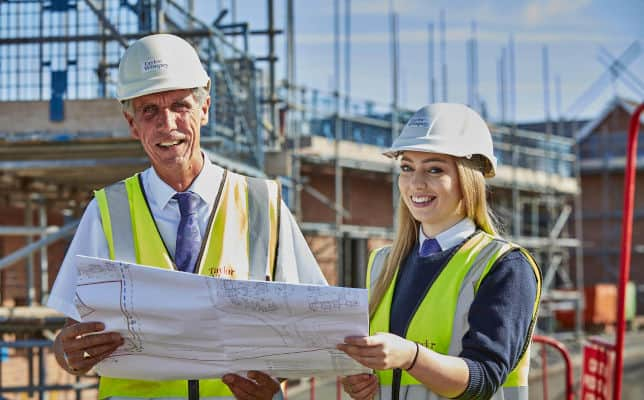 Learn more Why choose us? We're one of the UK's largest homebuilders. Find out why to choose us for your new home.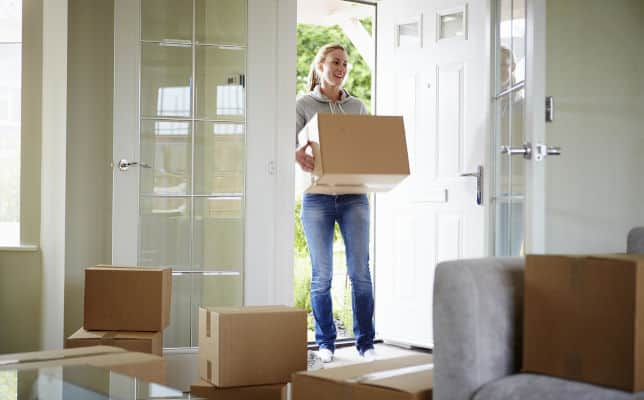 Ways to buy Help with buying your new home Explore the ways we can help get your home buying journey moving.
Why choose us Award winning homes We're proud to have been awarded 5 stars for customer satisfaction by the Home Builders Federation.
We use cookies to improve your experience and enable certain functionality. You may delete or block cookies from this site, but parts may not work. By clicking any link on this page you are giving your consent for cookies to be placed on your device. Read More Accept
Home
New Homes
Keynsham
Minsmere Green
Ways to buy
Why choose us
Touchpoint
Contact us
Support
Corporate
Find your home
Jobs
News
Inspiration & guides
Buyer guides
Energy efficient homes
Land and planning
Our homes
Our reviews
Accessibility
Modern Slavery Act
Privacy policy
Sitemap
Terms of use