Proposed Development
Biggleswade Site 4
Biggleswade, Kings Reach, SG18 0EJ
Learn about our emerging proposals at Biggleswade
Taylor Wimpey South Midlands is preparing to submit a detailed planning application to Central Bedfordshire Council in Summer 2022 for a new development of up to 353 new homes.
It's important to us that we listen to the views of the local community as we develop our plans. You can find out more about our proposals on this web page which will be updated as our plans evolve.
We are hosting an online consultation from Friday 8th July until Thursday 28th July 2022. During this time, you can provide your feedback on our initial proposals via the 'Have your say' button above or by emailing
[email protected]
All feedback will be considered before we submit a reserved matters planning application to Central Bedfordshire Council.
Some images are used for illustrative purposes only and include optional upgrades at additional cost.
Development managed by Taylor Wimpey South Midlands.
Development Map
Masterplan
The development will be a policy compliant scheme with private and affordable housing and self-build plots. Our proposals currently include:
Up to 353 high-quality new homes
A range of 1-bedroom to 5-bedroom dwellings
Open landscaped spaces
Street scenes
Our street scenes are carefully designed to reflect the surrounding local character in order to achieve a desirable place where people want to live and work.
The appearance of the proposed dwellings will blend with the other recent phases of Kings Reach, using materials of a traditional style with a mixture of buff and red brick.
Homes Proposed
Our proposals focus on the development of up to 353 homes. This will include 1-bedroom apartments and 2, 3, 4 and 5-bedroom homes, which will be ideal for local families as well as professionals looking to move to the area.

We are proposing a mix of apartments, terraced, semi-detached and detached properties.
The development will be a policy compliant scheme with private and affordable housing and self-build plots.
Connectivity
In total, there will be 5 vehicular access routes into the development, all of which will be taken from the existing development with the main route being from Baden Powell Way.
Existing landscape features and public rights of way will be incorporated into the development and provide connectivity to the neighbouring phases.
Drainage
The foul and surface water drainage for Site 4 has been considered as part of the wider Kings Reach development infrastructure, which has provided several connection points to serve this development.
A drainage strategy will be submitted as part of the planning application to demonstrate how the proposed development will manage surface water in accordance with local and national policy.
Ecology
The site is dominated by unmanaged, poor grassland with areas of scrub scattered around the site; both of which are of low ecological value. Further surveys will be conducted to assess the likelihood of reptiles and bats in the area.
An Ecological Impact Assessment will support our application. The site will also seek to provide a Biodiversity Net Gain which is a 10% improvement on the variation of species located within the application site.
Heritage
The site is located within a wider landscape that has been extensively archaeologically investigated in the recent past. The site itself contains cropmarks interpreted as Roman pits and enclosure ditches. Within the immediate vicinity, there is evidence for Neolithic and Bronze Age ritual activity and Iron Age and Roman settlement.
The planning application will be supported by a Heritage Statement and we expect to carry out trial trenching prior to the commencement of the development.
Previous use
The proposed development was previously used as agricultural land.
Previous planning applications
Central Bedfordshire Council previously resolved to grant outline planning permission in 2006, but the planning permission was not issued due to legal issues at the time.
History of the site features
Community benefits
We want to deliver new homes that integrate seamlessly with the existing local community. It is a priority for us to ensure that we positively enhance the communities in which we build and this development will aim to do just that in Biggleswade.
The site will contribute to existing services that will be utilised by the new residents such as schools, local doctor's surgeries, and leisure facilities to name a few.
Open Space
Existing landscape features and public rights of way will be incorporated into the development, with additional features being retained and enhanced as much as possible.
Online consultation Online consultation Public feedback is invaluable to us, and helps us build communities that people are proud to live in. You can find out about our proposals on this webpage, and we'd love to hear your thoughts.

You can get in touch and provide your feedback via the 'Have your say' button above or by emailing

[email protected]

from Friday 8th July to Monday 18th July. Community Community We believe it's our responsibility to support our communities, so that people are proud to call them home. That's why we regularly donate time and money to local causes and are passionate about investing in the areas we build. In 2021 we contributed £418 million to local communities via our planning obligations to provide local infrastructure around the country, including affordable homes, public transport and education facilities. Sustainability Sustainability We are committed to building greener, healthier homes for us all. From energy efficient fixtures and fittings, to cutting our carbon emissions, and enhancing existing green spaces, we build sustainability into everything we do.

Throughout the construction phase at Biggleswade, energy efficiency measures will be included in the construction specification of every home to ensure a sustainable development is created. Upcoming events Upcoming events
July 2022 - Online public consultation
Why Taylor Wimpey?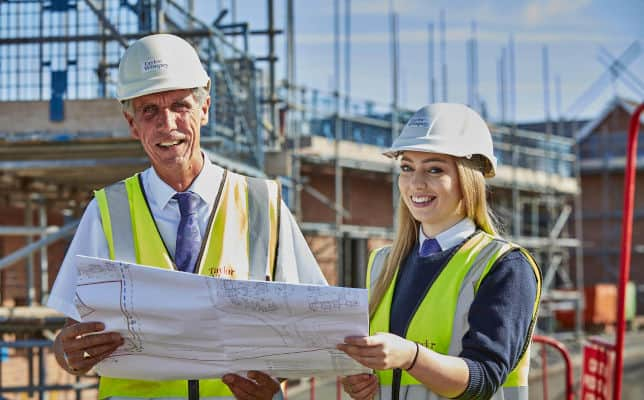 Learn more Why choose us? We're one of the UK's largest homebuilders. Find out why to choose us for your new home.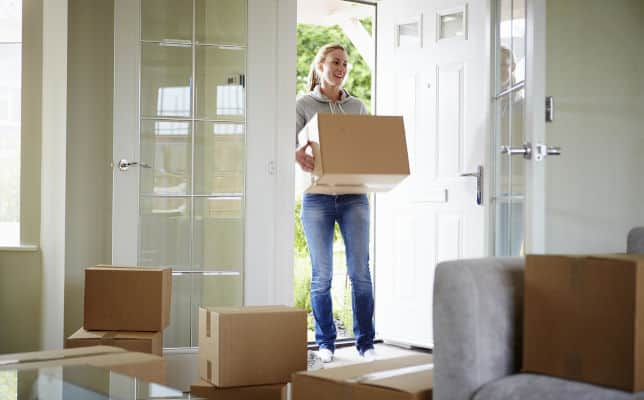 Ways to buy Help with buying your new home Explore the ways we can help get your home buying journey moving.
Why choose us Award winning homes We're proud to have been awarded 5 stars for customer satisfaction by the Home Builders Federation.
We use cookies to improve your experience and enable certain functionality. You may delete or block cookies from this site, but parts may not work. By clicking any link on this page you are giving your consent for cookies to be placed on your device. Read More Accept
Home
New Homes
Kings Reach
Biggleswade Site 4
Ways to buy
Why choose us
Touchpoint
Contact us
Support
Corporate
Find your home
Jobs
News
Inspiration & guides
Buyer guides
Energy efficient homes
Land and planning
Our homes
Our reviews
Accessibility
Modern Slavery Act
Privacy policy
Sitemap
Terms of use