Proposed Development
The Arboretum Phase 2
Withersfield, Haverhill, CB9 7FB
We are preparing a reserved matters application for approximately 148 homes in Haverhill.
We would like to invite you to take part in our public consultation for The Arboretum (Phase 2). This online consultation will take place from 29th November 2021.
Public feedback is invaluable to us, and helps us build communities that people are proud to live in. We would love to hear your thoughts about our proposals presented on this page and our team will be on hand to answer any questions you have.
All enquiries and feedback should be emailed to [email protected]impey-pr.co.uk. You have until Friday 24th December to provide your feedback on these proposals.
Some images are used for illustrative purposes only and include optional upgrades at additional cost.
Development managed by Taylor Wimpey East Anglia.
Overview Overview

This website contains our proposals for a second phase of homes at The Arboretum development, in Hanchett End, Haverhill.

The site, which lies between Three Counties Way, the A1307 and the A1017, and close to the Flying Shuttle pub, was originally allocated as employment land within the Local Plan. A lack of commercial interest in the site resulted in outline planning permission being granted at Appeal in April this year for the residential development of up to 155 dwellings.

Taylor Wimpey have recently purchased the site with the benefit of outline planning permission with a view to obtaining reserved matters approval for approximately 148 new homes, 44 (30%) of which will be affordable properties, plus public open space, including a children's play area. The homes will be a mix of one-to-five-bedroom properties, including some apartments. The reserved matters application will include details of the site layout and of the style and appearance of the houses, together with the design of open spaces, landscaping and ecological enhancements.

We will also be contributing approximately £1.5m towards local services and infrastructure including school places, a library contribution, NHS services, traffic calming and improvements to rights of way.

It is anticipated that construction would start early 2023 and would last for approximately 3-4 years.

About the site About the site

Background

The site was allocated for employment use in the Local Plan and the Taylor Wimpey Arboretum (Phase 1) development next to this site was delivered as enabling development to help fund the setting up of this employment site.




Outline Planning Permission was granted in April this year at Appeal for the residential development of this site for up to 155 homes – on the basis that:
there had been no take up of this employment opportunity;
there is an adequate supply of alternative employment land to meet the identified needs of the town in the foreseeable future; and
the use of the land for housing would provide sustainability benefits that outweigh the loss of this employment land.
Masterplan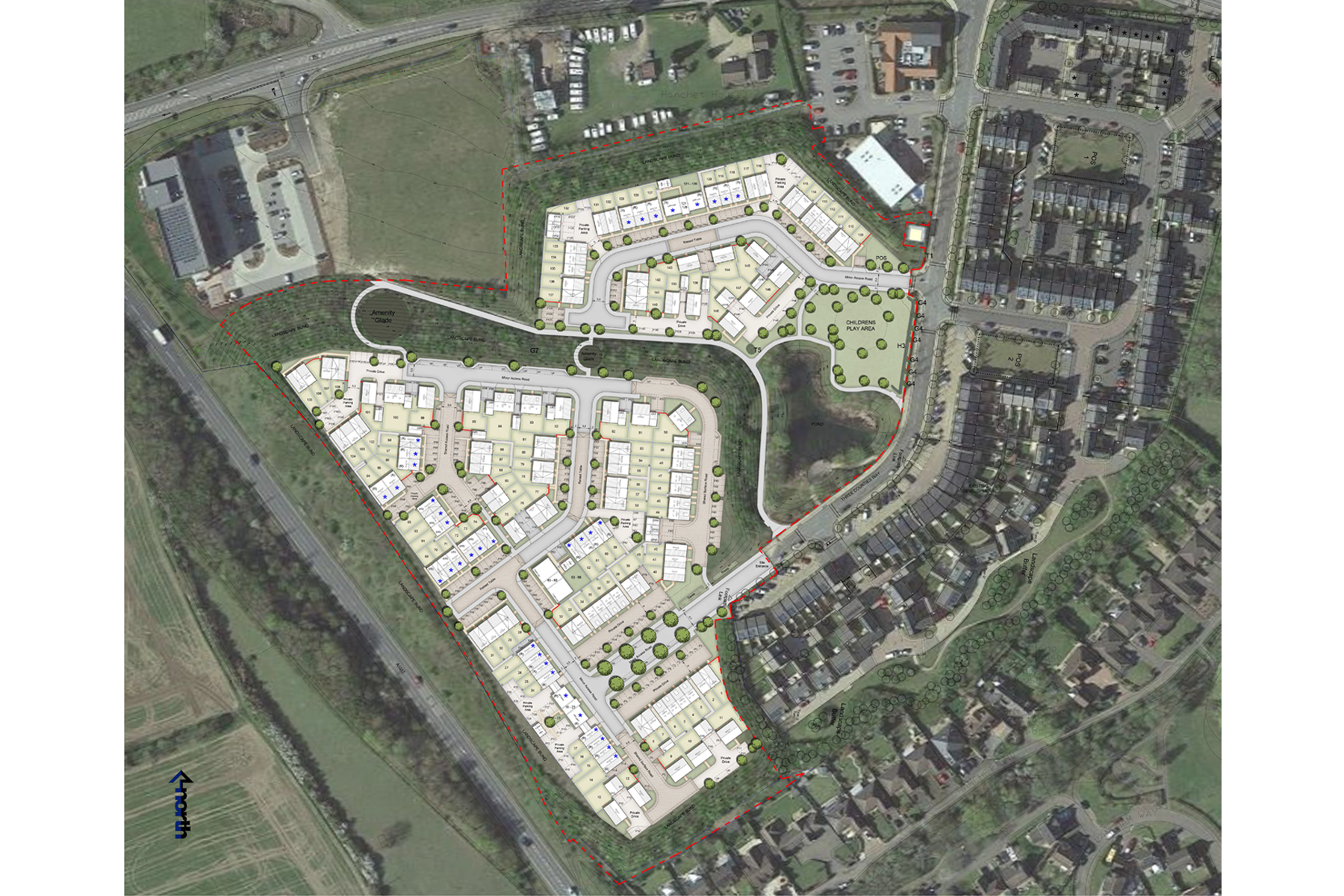 Our vision is to create a sensitively designed and high-quality residential neighbourhood, which complements the character of its existing setting and responds to the opportunities and constraints, as follows:
Gross site area – 5.53 hectares
Approximately 148 homes in total 
Approximately 44 (30%) affordable homes; 80% would be available to rent and 20% via shared ownership schemes 
Mix of 1 to 5-bedroom homes
Public open space including children's play area
Retention and enhancement of existing landscape buffers   
Key open spaces and streets will be fully overlooked, with active frontages, for security 
Fully walkable neighbourhood
Car parking and garaging in accordance with Suffolk Parking Standards
Streets fully accessible to refuse and emergency vehicles
Respects and enhances the site's semi-rural setting by providing an attractive green infrastructure network within which the new homes will be located.
Promotes a development which maximises connectivity with local roads and rights of way and respects the adjoining residential properties.
Creates a 'place' that is accessible to everyone, which makes everyone feel comfortable, safe, and secure and a place where people want to live.
Place Making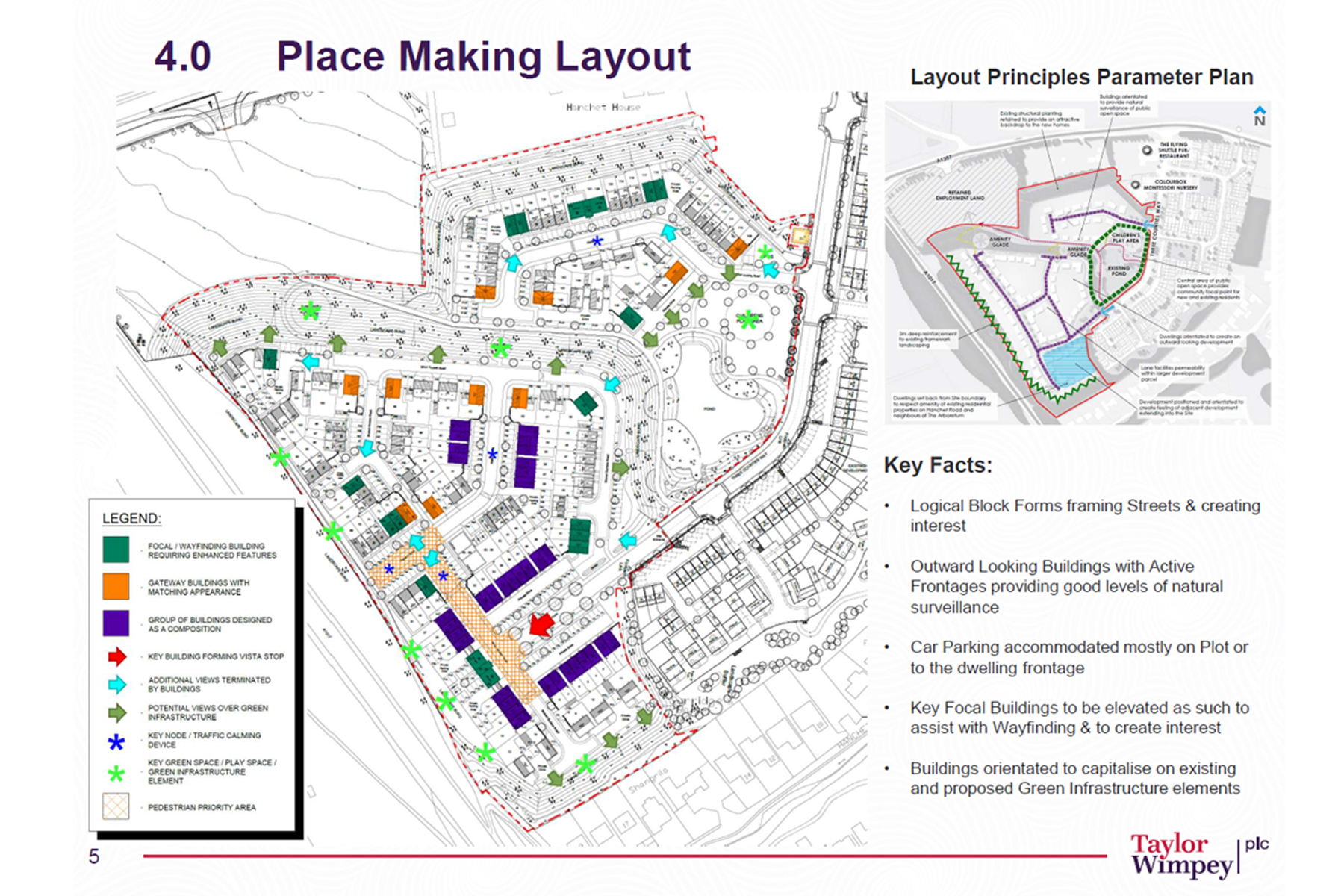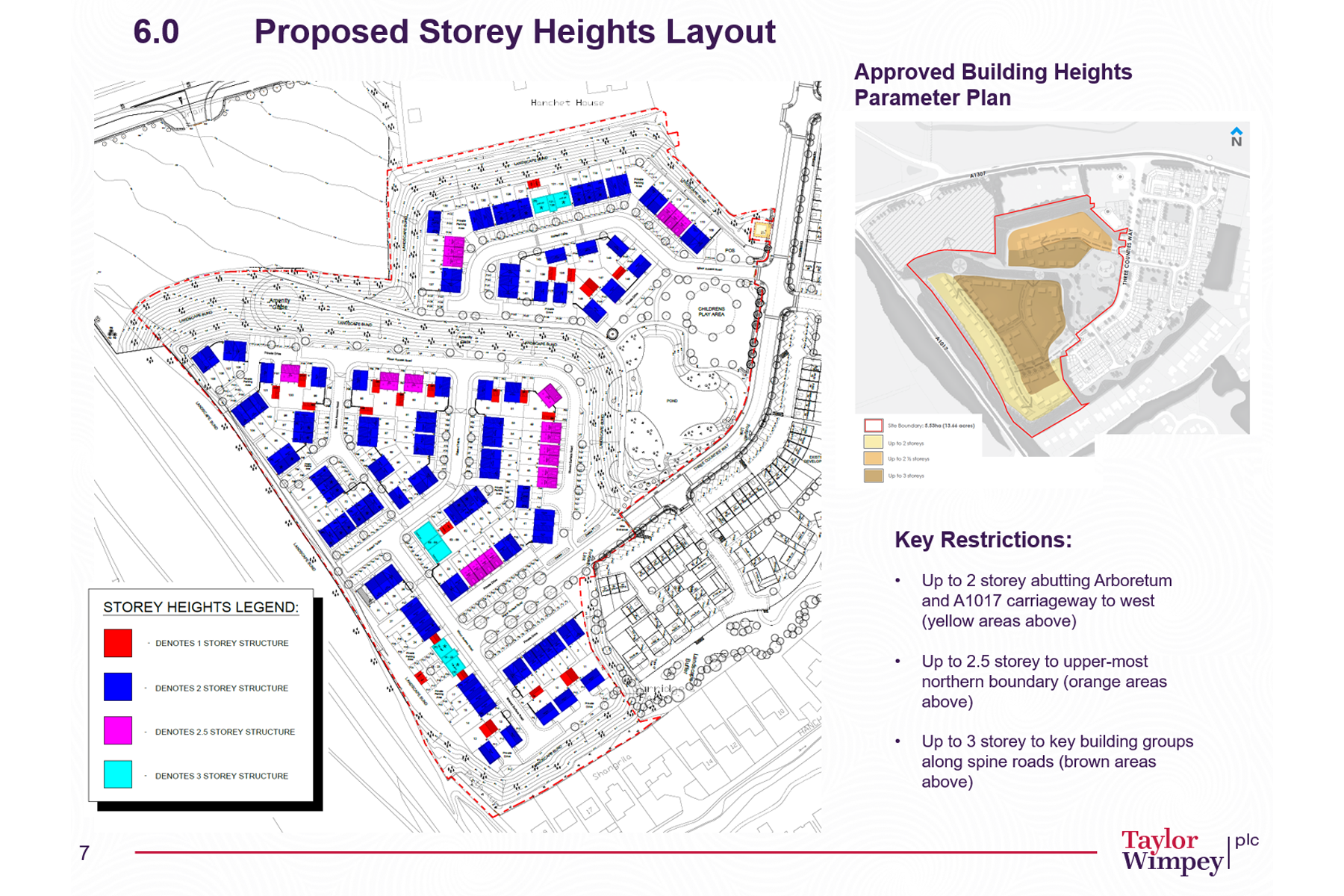 Street Scenes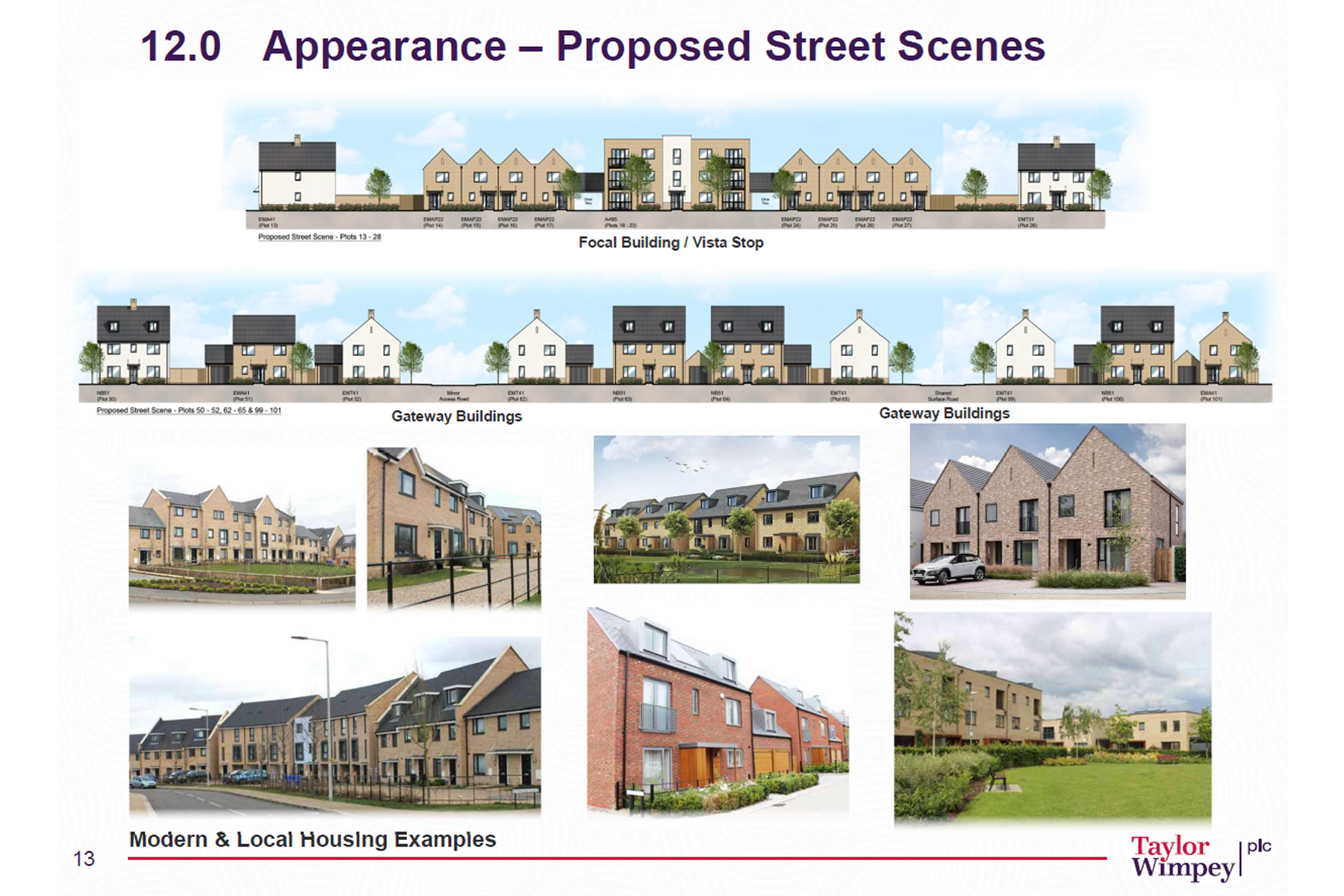 Contemporary appearance – reflective of phase one of The Arboretum development.
Clean, un-complicated, complementary detailing with high quality facing materials.
Enhanced detailing to key buildings.
Mix of terraced, semi-detached and detached 2 and 2.5 storey townhouses and 3 storey apartments. 
Strong vertical design features, including projecting gables to townhouses and balconies to apartments.
Buff brick is the main facing material, broken up in places by use of pale cream render.
Main roofing material comprises slate grey tiles, with use of grey pantiles in places.
Anthracite grey framed UPVC windows.
Homes proposed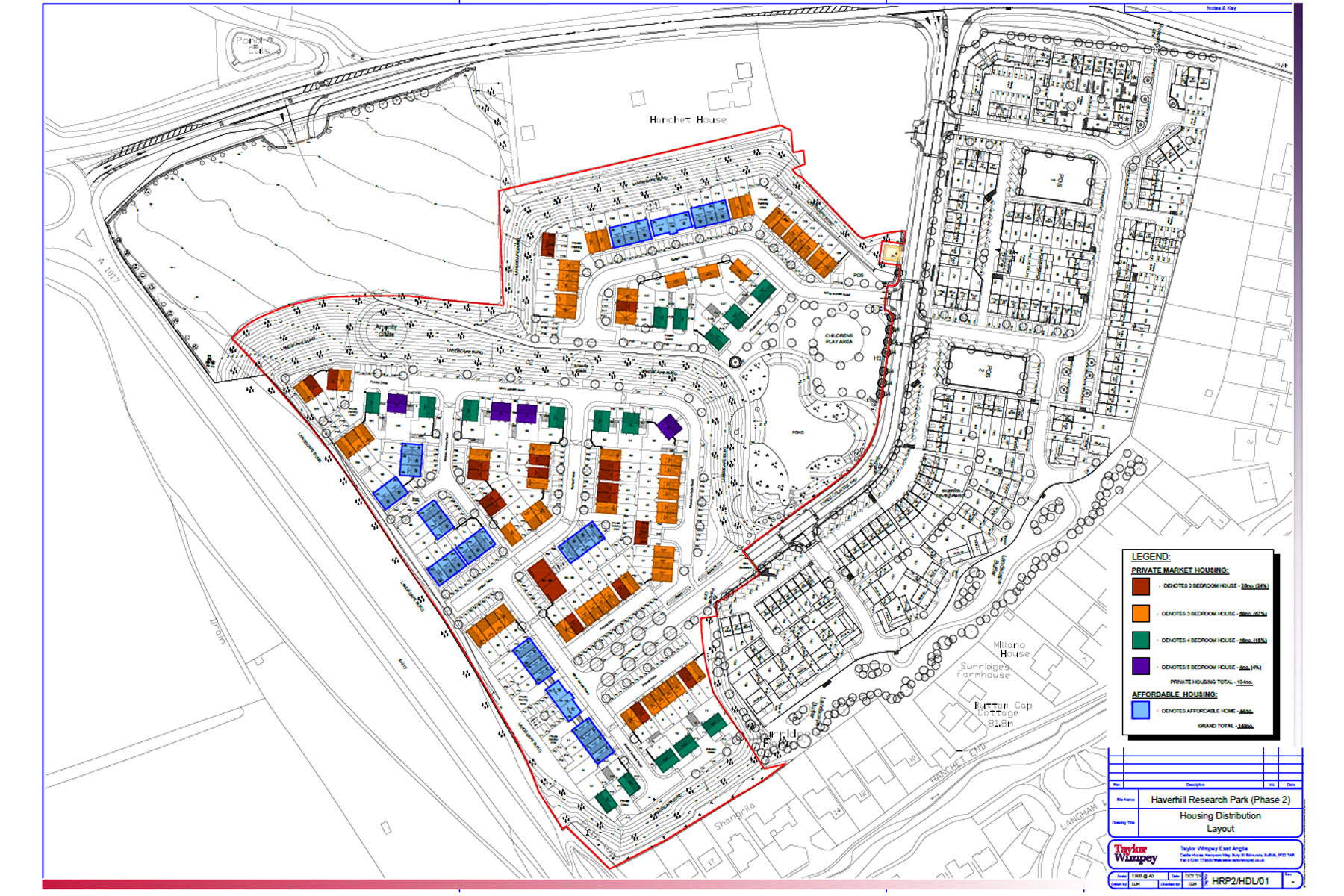 Wide variety of private sale properties proposed (2 to 5-bedroom homes).
Housing mix spread evenly throughout the development. 
Affordable housing sensitively distributed over four separate areas providing a mix of 1 to 4-bedroom homes.
Drainage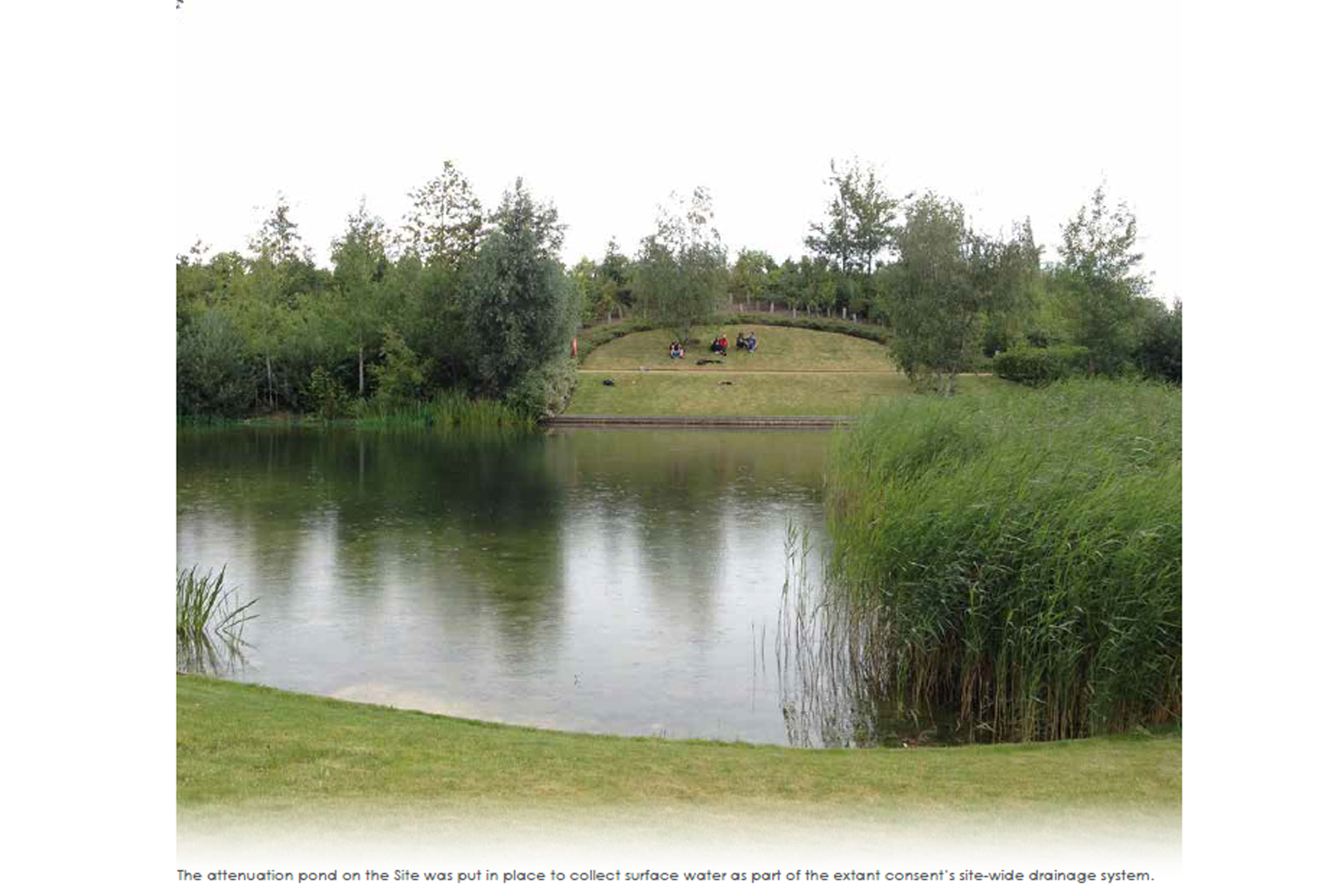 Foul Water
Anglian Water has confirmed that a foul water connection can be made to its existing network located north-east of the site, within Three Counties Way.
The proposed development is in the catchment of Haverhill Water Recycling Centre, which has capacity to treat the flows from the proposed development.
Surface Water 
A detailed drainage strategy will be designed for the site to ensure that there will be no surface water flooding as a result of this development.
There is an existing pond on site, to which the surface water will drain after treatment, including the use of permeable paving and swales. Other SuDS features will be incorporated into the development where possible. 

Landscaping


The proposed development respects and enhances the site's semi-rural setting by providing an attractive green infrastructure network within which the new homes will be located.
Play Area
A children's play area, with natural play elements, will be located in the central open space off Three Counties Way.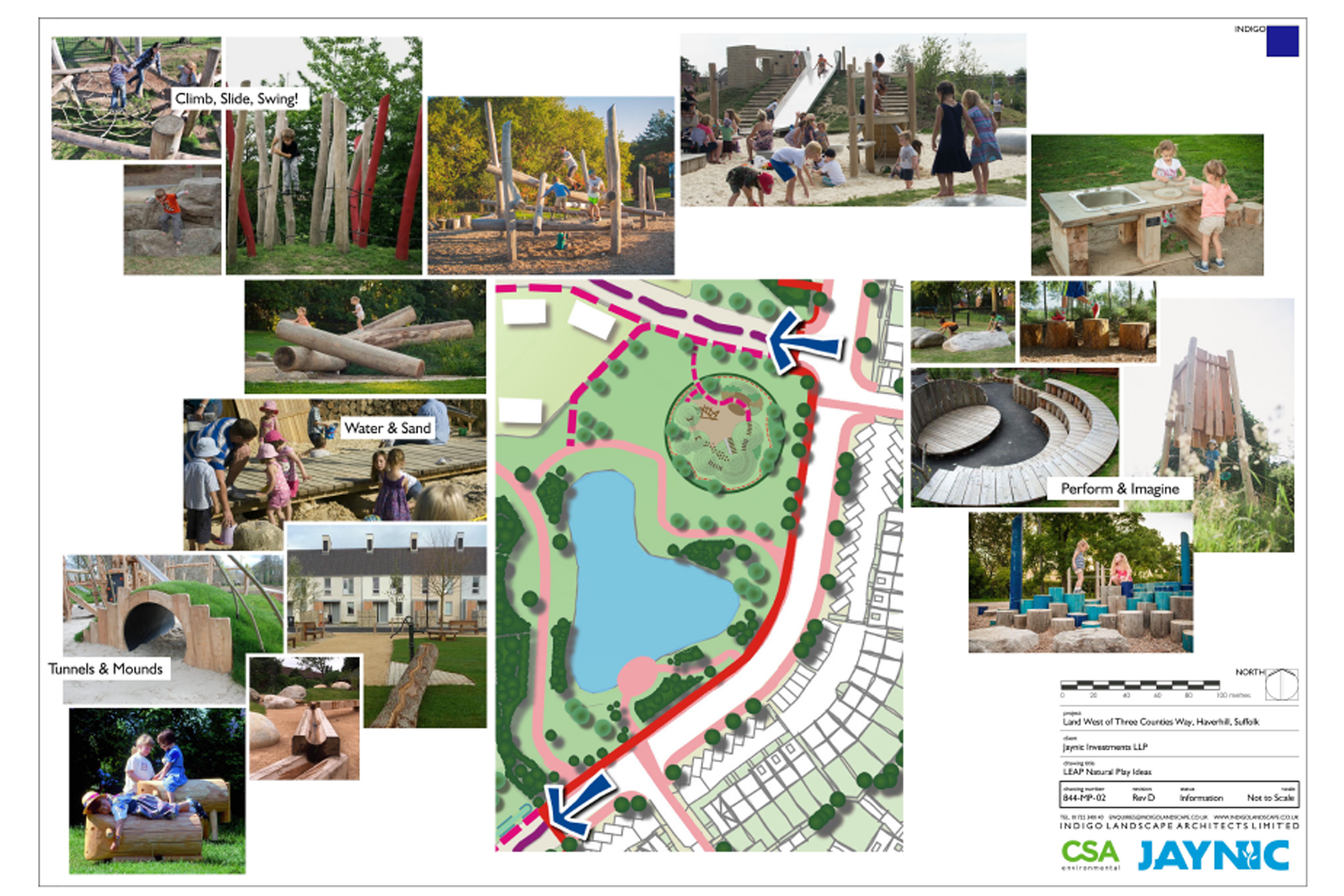 Existing Boundaries
Existing planting along the site boundaries will be retained and enhanced – this will act as a buffer between the existing housing along Hanchett End / Arboretum Phase 1 and the proposed housing.
Shrub planting
Shrub planting within the development will be designed to unify street scenes, soften building facades and add to the overall character of the site through the use of different species in different areas.
Planting along building frontages will be limited to narrow strips to ensure the areas can be easily maintained by residents.
Away from building frontages, planting will be managed and will, in places, such as around the open space, utilise hedges to provide additional structure.
Tree Planting
Within the housing areas the majority of trees will consist of more ornamental species such as Pyrus chanticleer (an ornamental pear tree) and Prunus avium 'Plena' (an ornamental form of the native wild cherry). In private gardens, trees will primarily consist of smaller garden-scale species such as cherries and apples.
In both public and private areas, however, larger specimens will be included where appropriate.
Open Space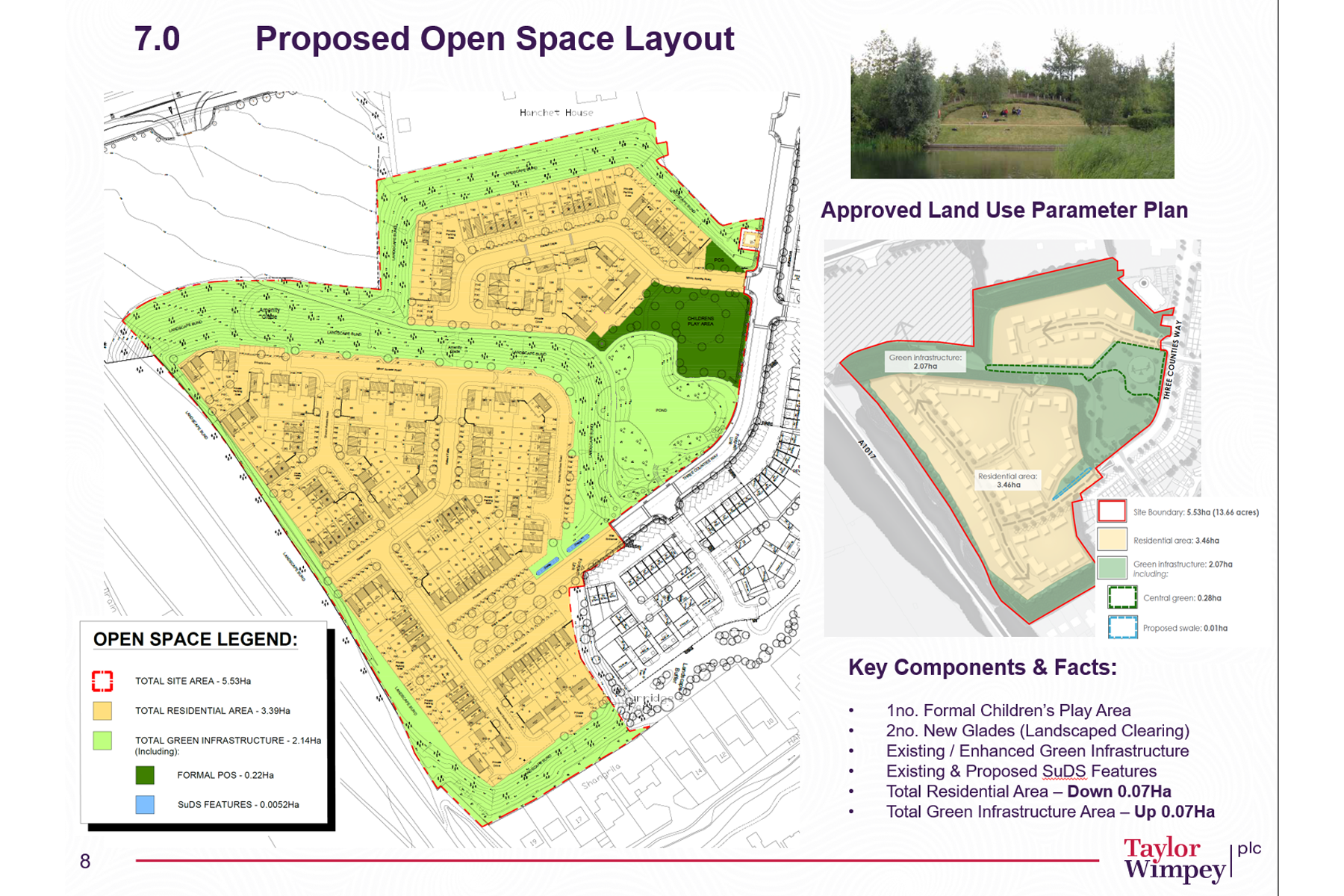 Timeline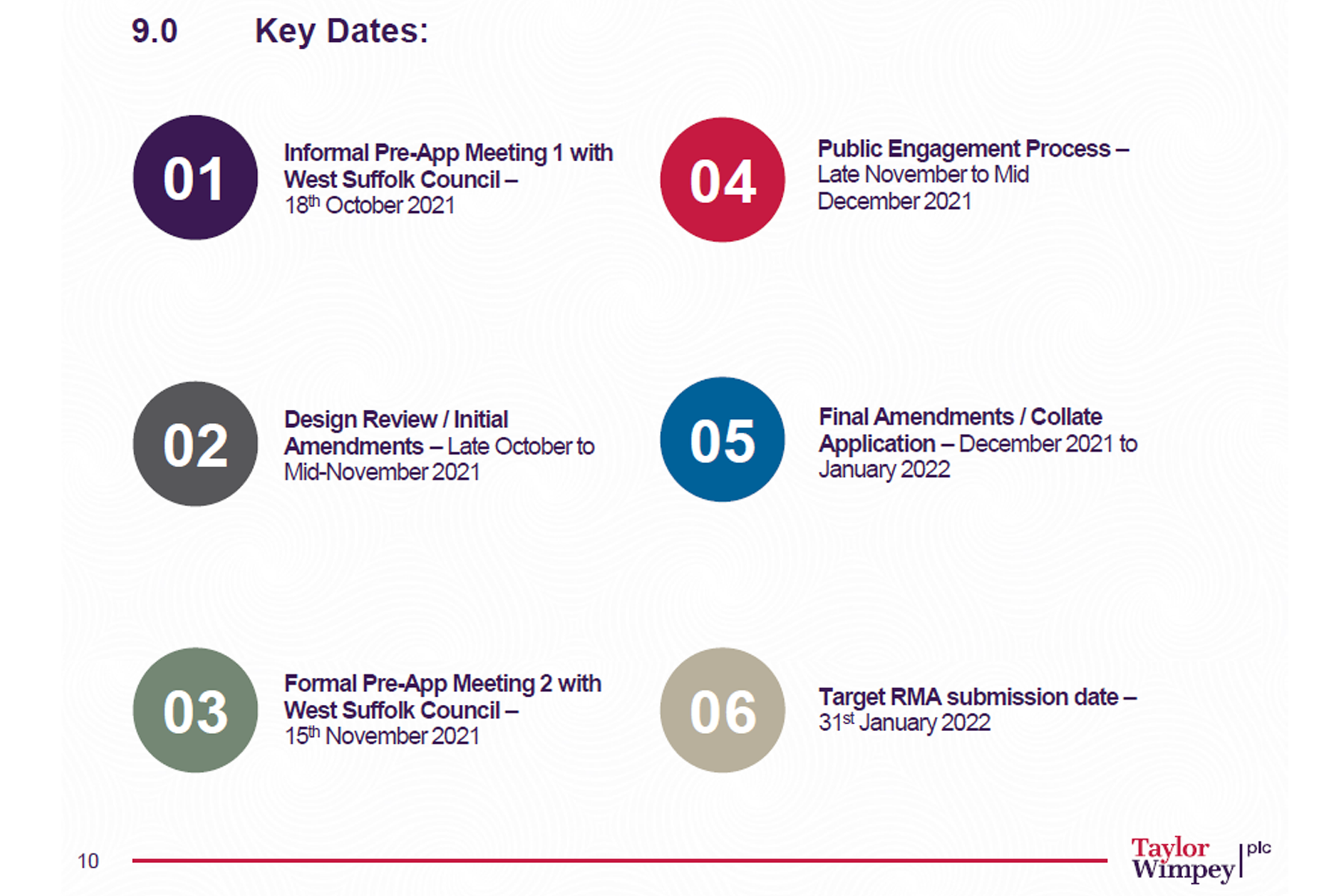 Natural environment Natural environment

Environmental Strategy

The site will be developed in accordance with Taylor Wimpey's Environmental Strategy, which is based on three pillars aimed at:
Addressing climate change within our developments;

Improving biodiversity and nature on our sites; and 

Reducing waste by using fewer and more sustainable resources.
Climate Change
The houses will be constructed in compliance with Parts L and F of Building Regulations which will result in a 31% improvement in energy efficiency over current regulations, in every dwelling;
The Fabric First Approach will be utilised to improve u-values and reduce heat loss;
Homes will incorporate features including roof mounted PV panels, wastewater heat recovery and gas flue heat recovery systems;
In 2025, air source heat pumps or electric boilers will be used in place of gas boilers, with previously constructed homes easily adapted to these systems;
Electric car charging points will be provided for every home with off-street parking.
Ecological Enhancements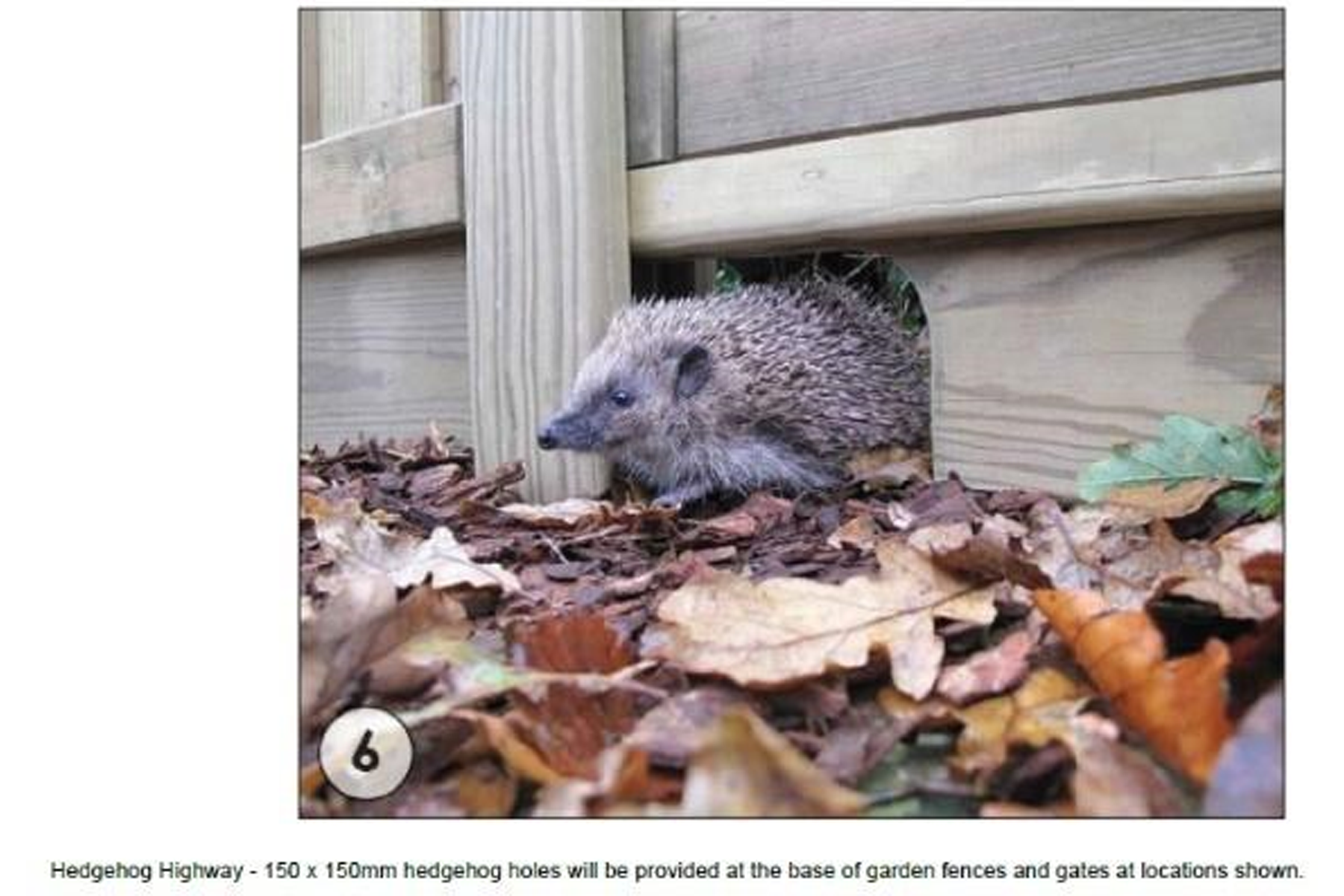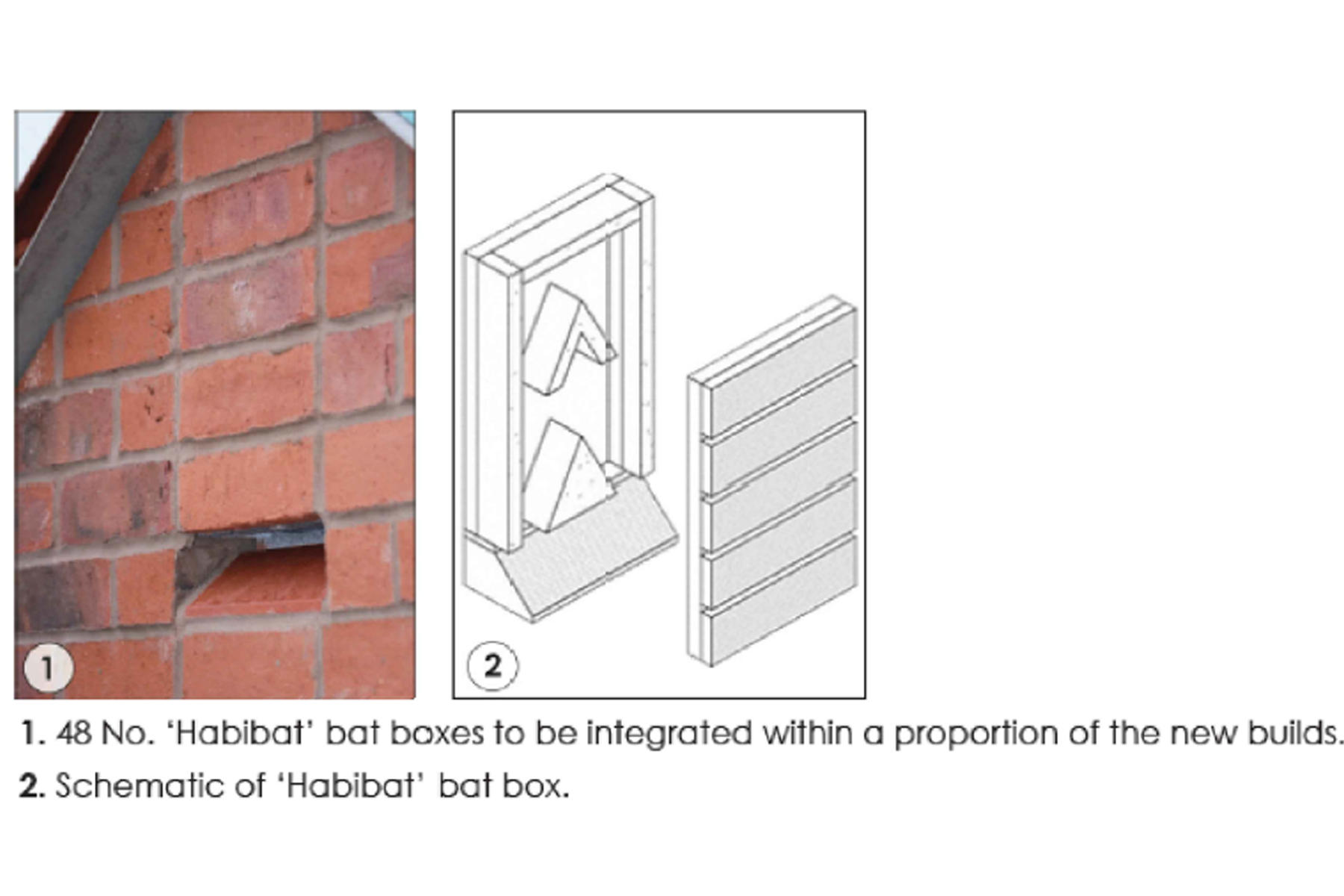 Where possible, hedgerows and woodland at the boundaries of the site will be retained to allow the corridors and shelter/foraging areas for wildlife to grow and mature. 
New landscaping will incorporate native and wildlife-attracting trees, shrubs, and wildflower areas to benefit a variety of wildlife including birds, bats, and invertebrates.
The existing pond will be retained, with the planting being diversified with a mixture of native submerged, floating, and emergent plants to improve the area for wildlife. 
Appropriately located bat and bird boxes will be incorporated into the development together with hedgehog links to enable hedgehogs to move freely throughout the site.
Woodpiles will also be included within public open space areas to provide hibernation cover for hedgehogs. 
A lighting strategy will be agreed with the local planning authority to ensure there will be no adverse impact on wildlife, e.g. bats and dormice.
Resources & Waste

The following steps will be taken during construction on site and following completion of the development to minimise waste and ensure the sustainable use of resources:

Engagement with suppliers to meaningfully reduce plastic packaging;
Reduction of water usage on site
Provide customers with information on how to increase recycling at home
Minimise potable water use by including technical features, such as restricted flow taps, dual flush cisterns and water saving fitted white goods
 

Community Community

Local Amenities




The site is located close to a number of amenities within walking distance, while benefitting from childcare facilities and a family restaurant immediately adjacent to the site. Pedestrian movement through the site has been prioritised to enhance connectivity to the wider community, which hosts a range of amenities.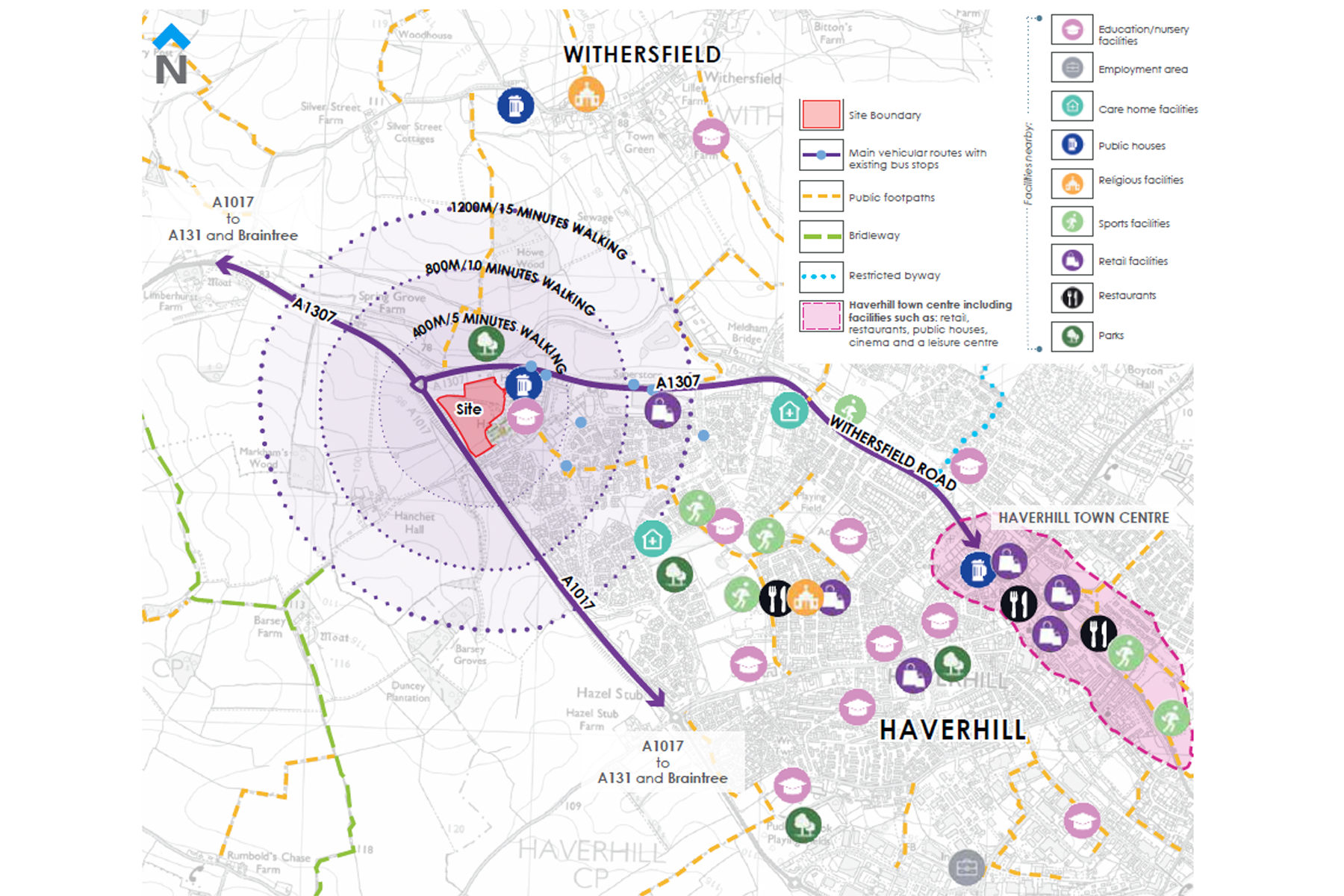 Economic benefits

Taylor Wimpey will be contributing over £1.5m to help fund local services and infrastructure, including school places, a library contribution, NHS services, traffic calming and improvements to rights of way. Please refer to the following breakdown of contributions to the local community: 


Affordable Housing – 30% affordable housing to be constructed on the development (80% rent / 20% shared ownership)
Highways Contribution - £27,000
Travel Plan Evaluation and Support Contribution - £6,000
Rights of Way Contribution - £18,500
Library Contribution – £2,368
NHS Contribution - £91,800
Pre- School Contribution - £206,004
Primary School Contribution – £554,627
Secondary School Contribution - £629,623
*Please note, the above contributions are calculated based on the delivery of 148 new dwellings* 


 

News and Updates News and Updates News & Updates

Outline Planning Permission was granted by West Suffolk Council, at Appeal, on 13th April 2021.

Taylor Wimpey East Anglia will be submitting a Reserved Matters Planning application to West Suffolk Council in the new year, following the completion of a public consultation exercise.



Upcoming events

Public consultation, held online between 29th November - 24th December 2021.
Why Taylor Wimpey?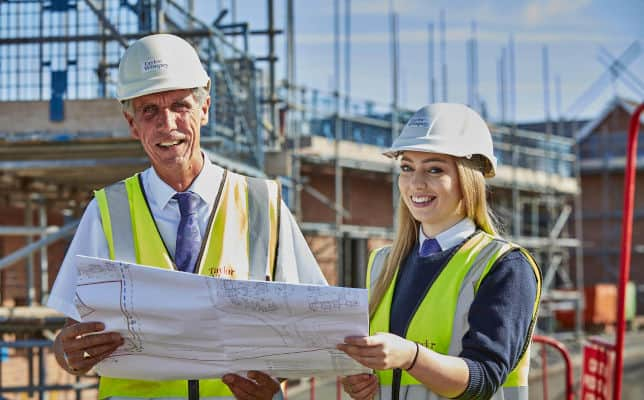 Learn more Why choose us? We're one of the UK's largest homebuilders. Find out why to choose us for your new home.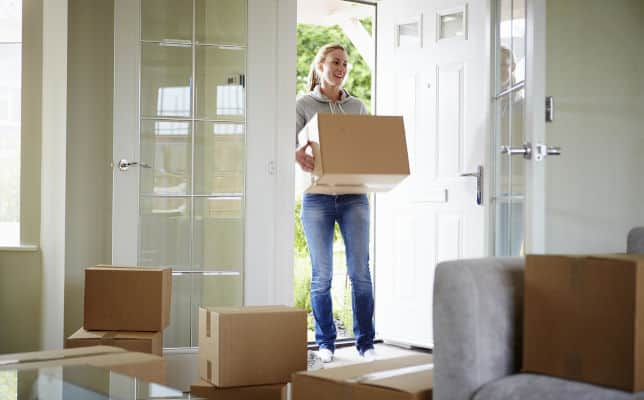 Ways to buy Help with buying your new home Explore the ways we can help get your home buying journey moving.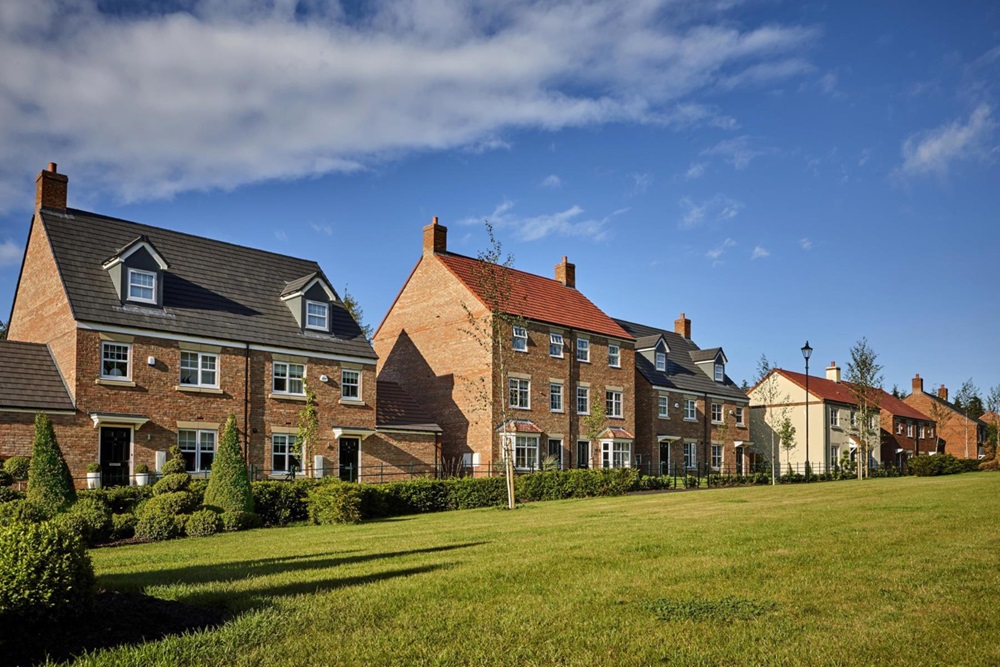 Why choose us Award winning homes We're proud to have been awarded 5 stars for customer satisfaction by the Home Builders Federation.
We use cookies to improve your experience and enable certain functionality. You may delete or block cookies from this site, but parts may not work. By clicking any link on this page you are giving your consent for cookies to be placed on your device. Read More Accept
Home
New Homes
Haverhill
The Arboretum Phase 2
Ways to buy
Why choose us
In your area
Get in touch
Support
Corporate
Find your home
Jobs
News
Inspire me
Buyer guides
Help to Buy calculator
Land and planning
Our homes
Our reviews
Accessibility
Modern Slavery Act
Privacy policy
Sitemap
Terms of use